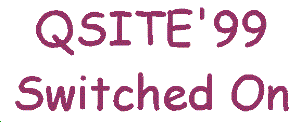 These logos are prototypes produced for discussion ONLY, and are
taken from original illustrations by Glenn Manders (Terrace Student),
treated and digitised by wOnKo
QSITE State Conference - Unplugged (A day of presentations)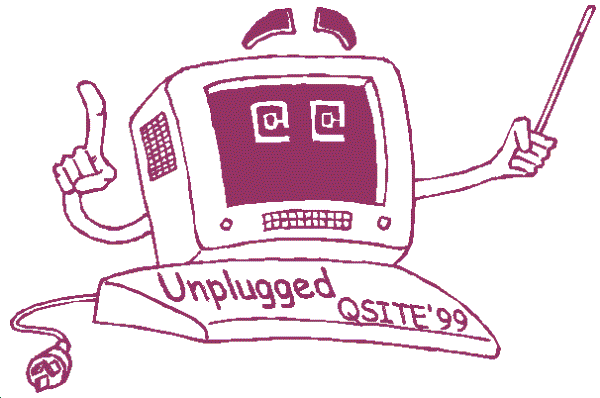 QSITE State Conference - Plugged-in (A day of workshops)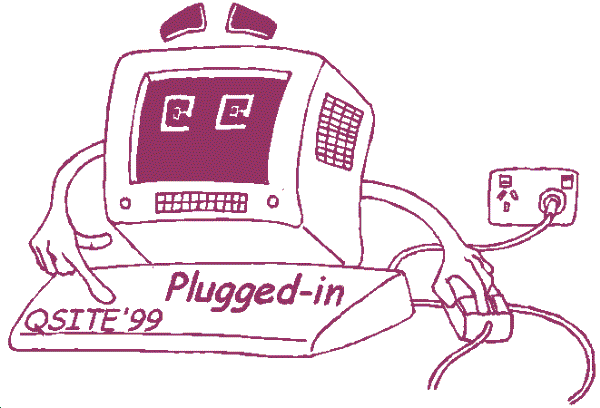 Notes:
The original hand-drawn characters were scanned, traced into vector art, cleaned up and text added (haaaaate the font - first run, in a hurry) in Corel Draw, grabbed and saved as .GIFs for preview purposes.

The final images can be exported in whatever format you like, and can easily be available in .wmf format (or other vector art format) for brochure/promotional material, beer coasters, t-shirts, novelty condoms, whatever...

the question ... should I continue or should I go for something less cutesy, and more 'symbolic and artsy'? .... over to you team.
mail me with your feedback
---
©w2k+3
wOnKotheS@NE
pwhitehouse@optushome.com.au