After a little bit of a sleep in we walked briskly (it was freezing) to our local boulangerie (Du Pain et des Idees) and bought breakfast – 2 types of escargot, rum & raisin and pistachio & chocolate, and a section of a crusty loaf for lunch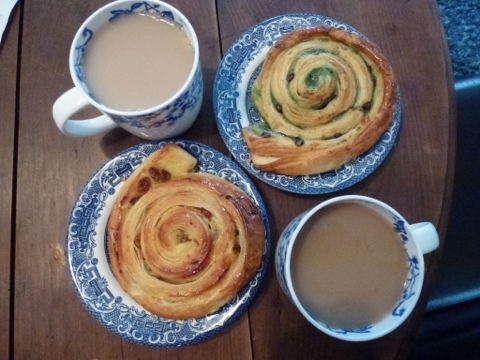 We then headed to the local undercover markets Marche St-Quentin to purchase foodstuffs of many types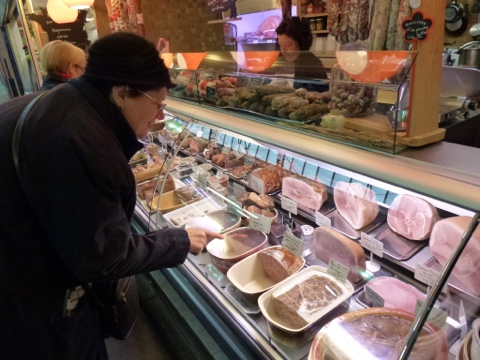 We bought rabbit terrine, ham, cheeses, meats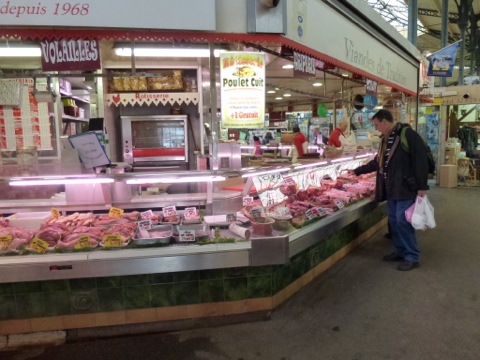 We also bought veggies and fixings for lunch and dinner before coming back to stow them in the pantry.
The next adventure was the Metro, after initial trepidation we discovered it was a little less confusing that the English underground and in time was on a train from Jacques Bonsergent to Anvers which brought us out at the base of the hill that is topped by Sacre-Coeur.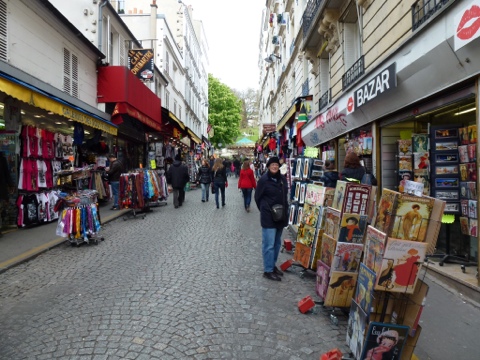 We took the funiculaire up the hill to the church and amazing panoramic views of Paris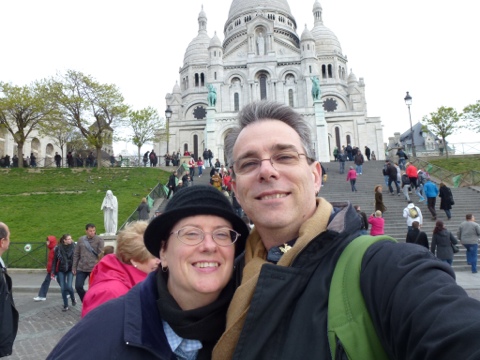 It was freezing cold, windy and began to rain, none the less we walked in awe through an ancient and spectacular church, mosaics and windows only surpassed by the astonishing vaulted ceilings and domed basilica – wow. We walked back down, munching on ham and cheese rolls we made from this mornings fixings. We caught the metro to Saint Sulpice, visited Lauduree pastisserie and bought a Tarte Tartin and some Macarons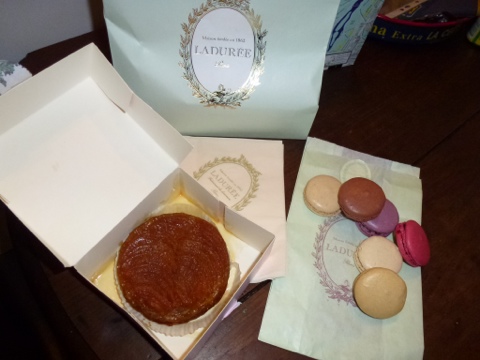 After stowing the delicacies in our backpack, we trudged in the rain to the second patisserie of the day – Pierre Herme, and bought a glazed raspberry croissant which we demolished, then bought a Tarte Vanille and a strawberry thing called Gourmandises Constellation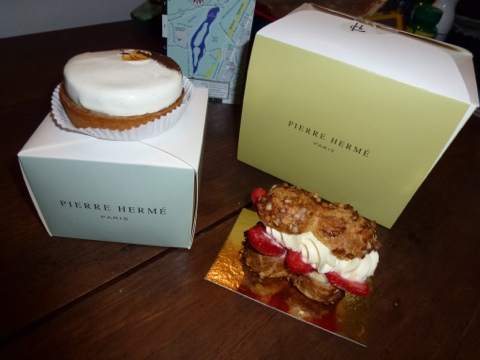 Stowing the pastries for later we then went to Pont Neuf and joined a covered cruise boat and toured Le Seine, gaining our first glimpse of La Tour Eiffel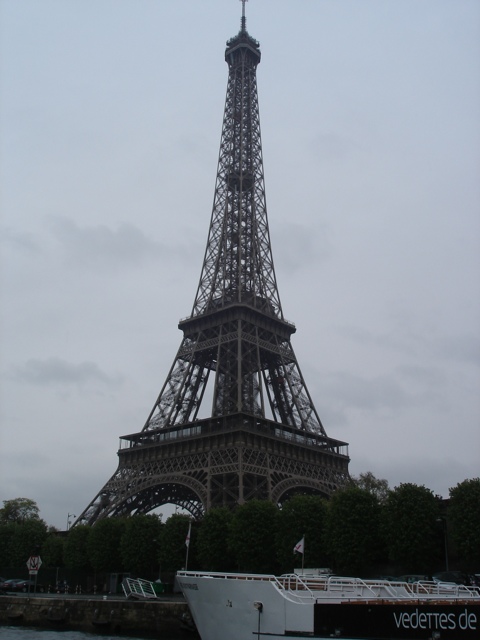 We were happy, if cold and tired, campers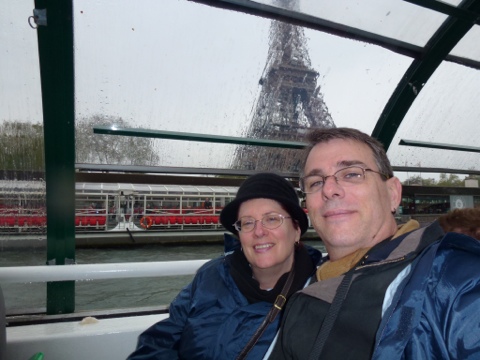 We then navigated the Metro back to a station near home base, satisfied we can confidently venture out tomorrow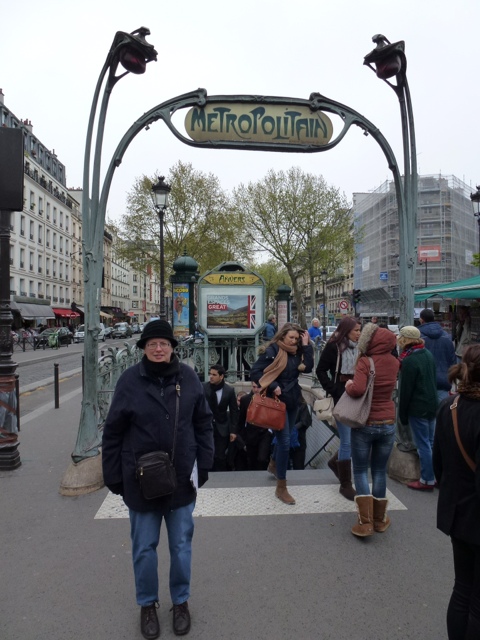 Home, via a boulangerie for a fresh baguette, to thaw out, organize and snack on pastries, then Jo whipped up a stupendous coq au vin, with my assistance to help finish off the bottle – a full but fascinating day. What a nice way to use a Tuesday.