We awoke, bleary and tired and I left the apartment on a brioche mission, returning with one fresh from an artisan Boulanger's oven. Cut into slices, I made French Toast which we consumed with a dollop of strawberry conserve – a brilliant start to the day.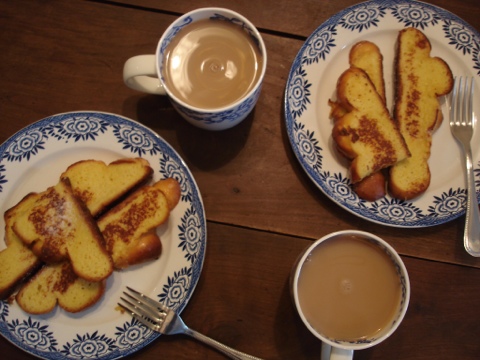 Leaving a little later, we took theMetro to l'arc de Triumph – truly a remarkable monument in the middle of one of the worlds worst roundabouts. I am so glad I am not driving in Paris, there seem to be no road rules and the behavior of loony french drivers is almost independent to the traffic signs and lights. We queued to be allowed into the stair wells to climb to Le terrace (the top) and discovered a marathon of a particularly hellish variety which exhausted us as we make it to the top.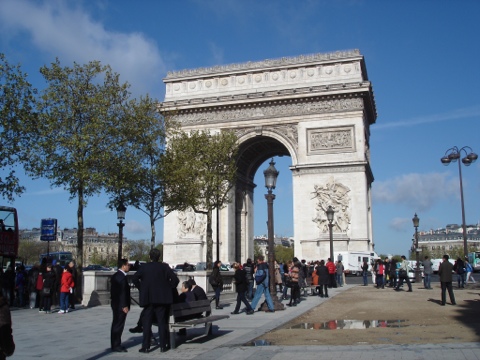 It really does provide some of the worlds greatest panoramic views, avenues and boulevards radiate from l'arc and they are wide and full of cars, trees and pedestrians. We also got our first glimpse of the Champs-Elysées, a long shopping street.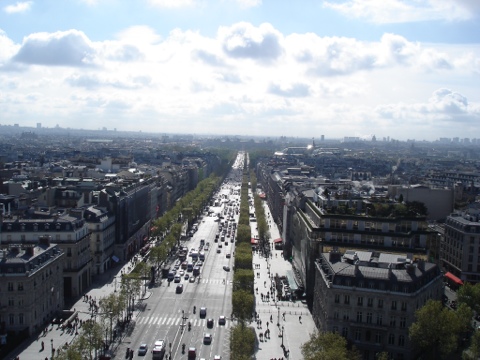 After many photos, we descended (it seemed quicker going down) and began our stroll along the Champs. We bought a Peugot, an original model, we considred many others but settled on an affordable one that would, with a tank full of peppercorns, deliver via a precision gearbox, with 7 settings, a continuous twist of ground pepper. We are hoping it will outlast then many mills we have retired over the years.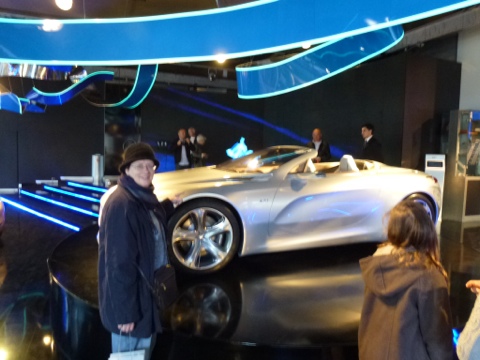 We stopped at in salon du the for a tea/coffee and to let the beautiful people stream past – there must be some serious money around as the shops were all packed, all brand names and the prices were breathtaking.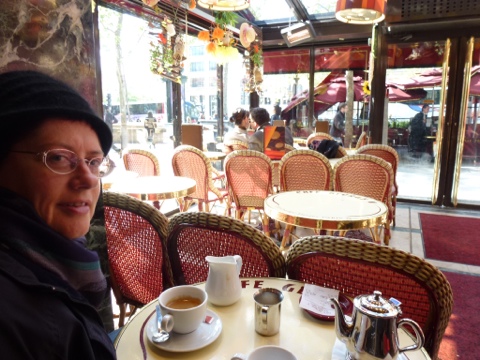 After over an hour of strolling we reached the gardens at the Louvre end of the Champs, and so wandered in to set up a picnic near a sculpture. Rabbit terrine, brioche, fruit and happy tummies.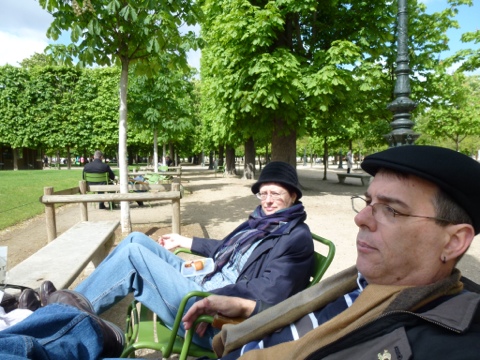 We then marathon walked over to a patisserie for the most astonishing passionfruit …. thing and a pistachio pastry, both of which we subsequently ate on the stairs of the national opera theater, such a fitting location for such lusciousness.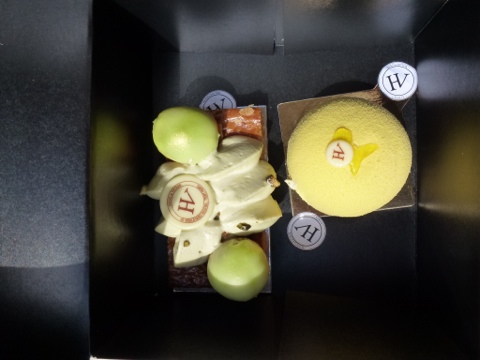 After a rest, and recover from the pastry richness, we entered our first major department store – Galleries Lafayette – yee gods, such scale and grandeur. It was comprised of 3 buildings and the main one had a stained glass covered central well/atrium. We searched until exhausted for things, then hiked (temporarily in the wrong direction) to our second Department store – Printemps.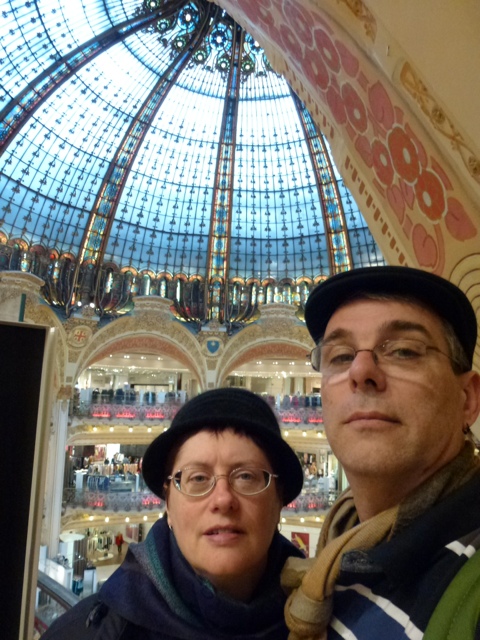 After visiting all 3 separate buildings of it, and a patisserie inside which we purchased a "Napolean" for dessert, and being totally spent on all levels,we trudged to the metro and home to collapse.
We had purchased a magnificent piece of rump from a market butcher, and some chanterelle mushrooms, and veggies, so had a delicious home cooked dinner followed by our wicked dessert and some more macarons – we are trying to be objective and determine whose we like the most, there are lots of contenders so far.
Very tired, the wine did it's job and we were asleep before we hit the pillows. Huge day, waaaaaay too much walking, knees no longer work, feet hurt, rest welcome.