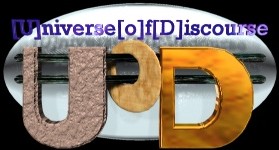 UoDv # 3 - Grate Expectations
Grate Expectations surfaced as a result of an urban art experience. It is a rusted grating, leaded paint flaking and very much worse for wear.
The ONLY rule is that a subsequent image must feature some part of the previous image (somehow, somewhere). Using a paint package (what ever you have), manipulate and mail the result back for others to modify, add to, mutate and permutate. Images are .JPGs, please USE NO compression.
Click on the thumbnail of your choice:
this material is COPYRIGHT, and may NOT be copied for public performance unless
express permission from the owners is obtained
ask and the answer will probably be yes
UoD | Aural | Textual | Visual | Philosophical | Contribute | wtf | Hype
©2001