High on a rocky promontory sat an Electric Monk on a bored horse. From under its rough woven cowl the Monk gazed unblinkingly down into another valley …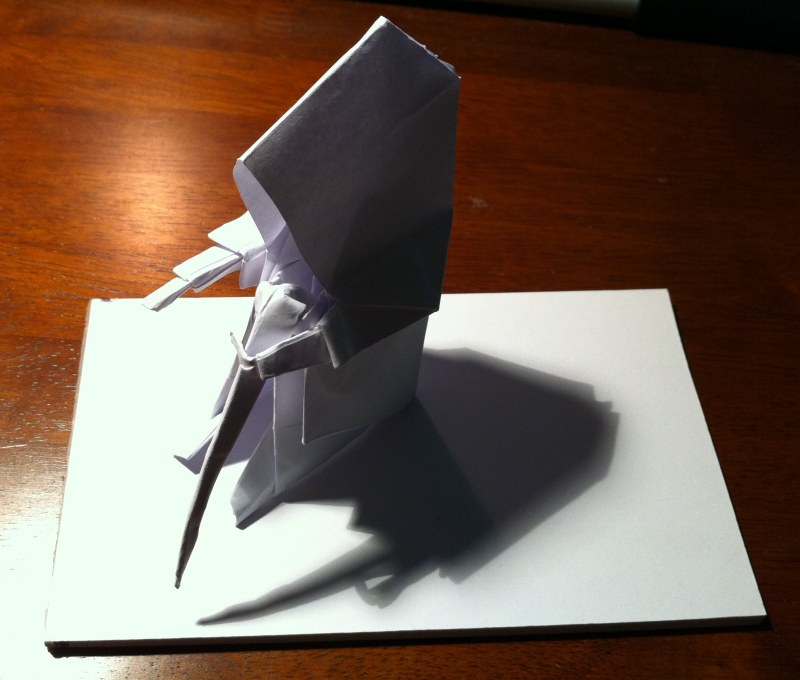 And so begins one of my favorite books of all time "Dirk gently's Hollistic Detective Agency" by Douglas Adams.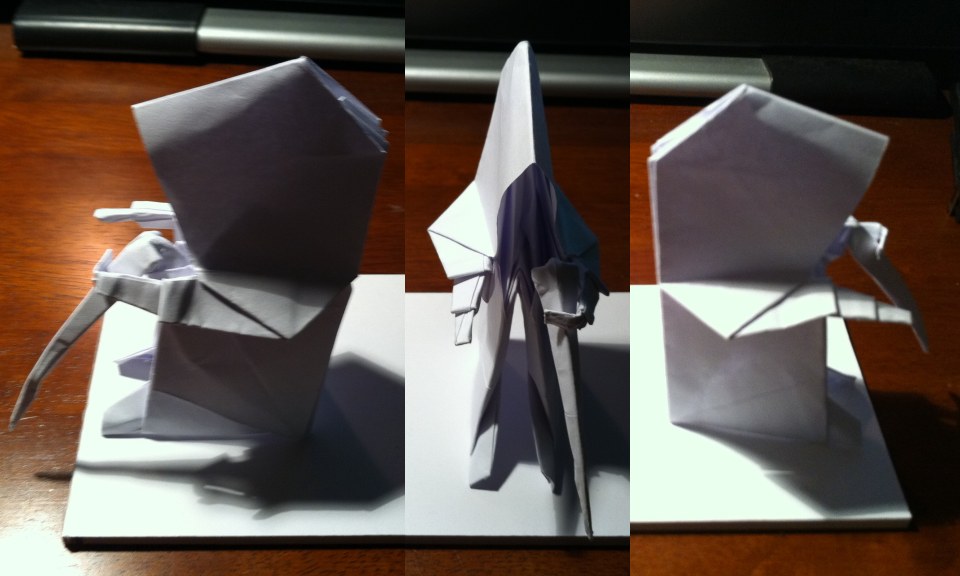 Today we remember DNA, and carry a TOWEL in his honour – may he rest in peace.
Whlst i could not find a "towel" origami (interestingly there IS a branch of origami that deals with folding towels for guest beds into exotic shapes) I thought I would go with the Monk – I decided against the bored horse – am convinced that this monk is more than willing to believe anythig it is programmed to believe in, as a service to it's master … if you haven't read the book – do so, it is fab!