For much of the past year (2014) I have been learning how to fold Satoshi Kamiya's Ryujin 3.5, as taught to me via a series of lessons cunningly devised by Daniel Brown (Mr Origami).
This is Part 3 of a series that also includes Part 1, Part 2
Lesson 18 was folding the head in isolation – I must admit that even when searching for photos on how the head of this beast should end up, none really make it clear. What is clear however is that there is a terrifying amount of detail.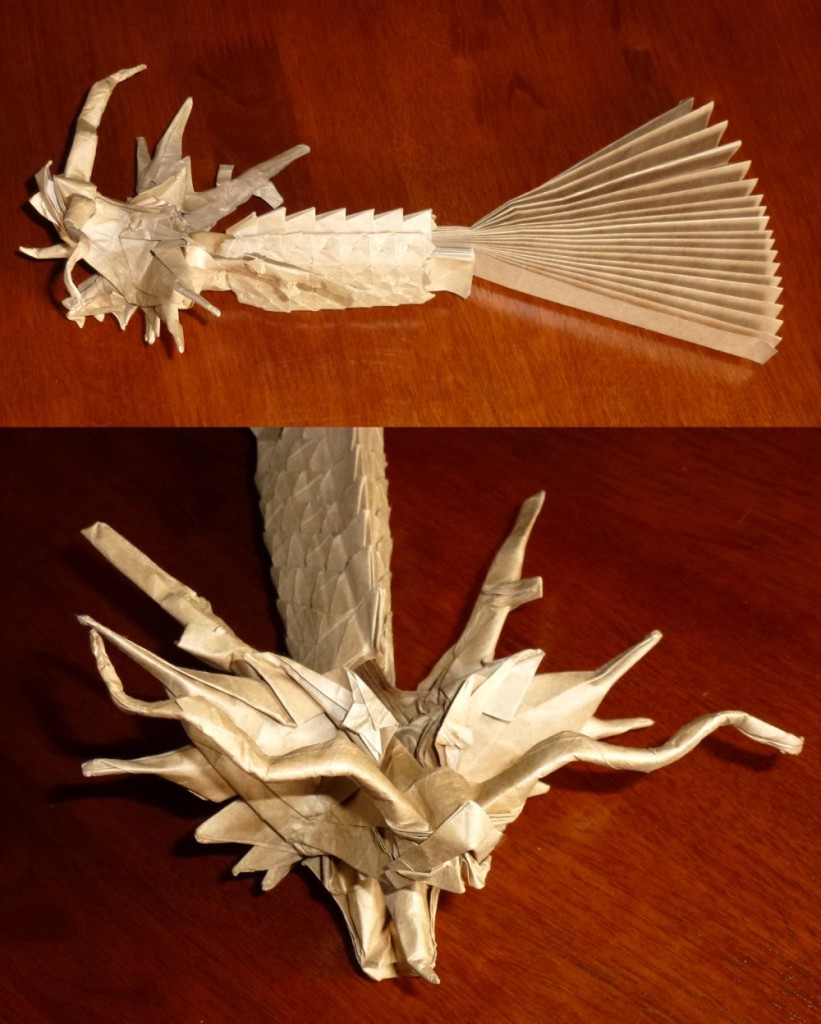 Following photodiagrams (in 3 phases 18a, 18b, 18c), I ended up with a beautiful thing that is my take on how a eastern dragon head should look.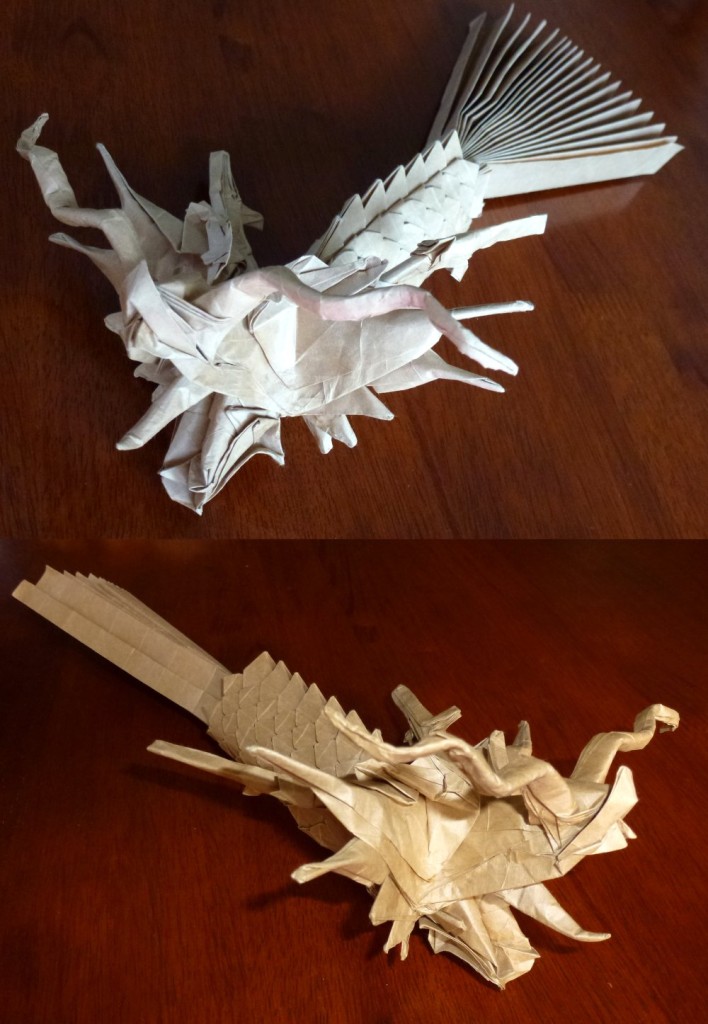 Lovely scaled neck joins (via an astonishingly complex twist and tuck) a complex head with a pair of pronged antlers, 5 pairs of horns of cheeks, a mouth with lovely tongue and 4 sets of teeth, lovely whiskers on the muzzle and lots of little tufts, spikes and textured areas.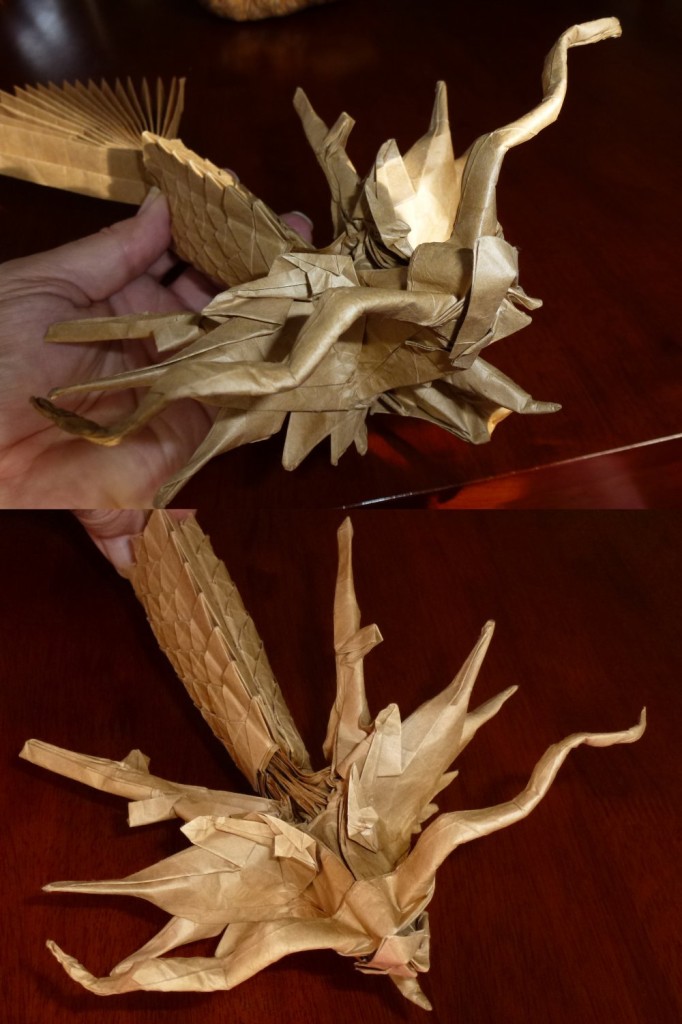 This is my first attempt of this step – the paper is REALLY thick so I am amazed it was achieved with no paper fatigue. I wish my photos can capture this model – there is so much happening so it is visually cluttered but wow, just wow.
Looking to do something with this – might try mounting it like a trophy (like a deer or elephant head) … we shall see.

The next lessons (I think) are whole TOP half, then the WHOLE model.
WIP … the folding continues, carefully.