Flipping through an obscure copy of Papiroflexia Bicolour by Fernando Gilgado, I was struck with a pair of … models that looked like fun to make.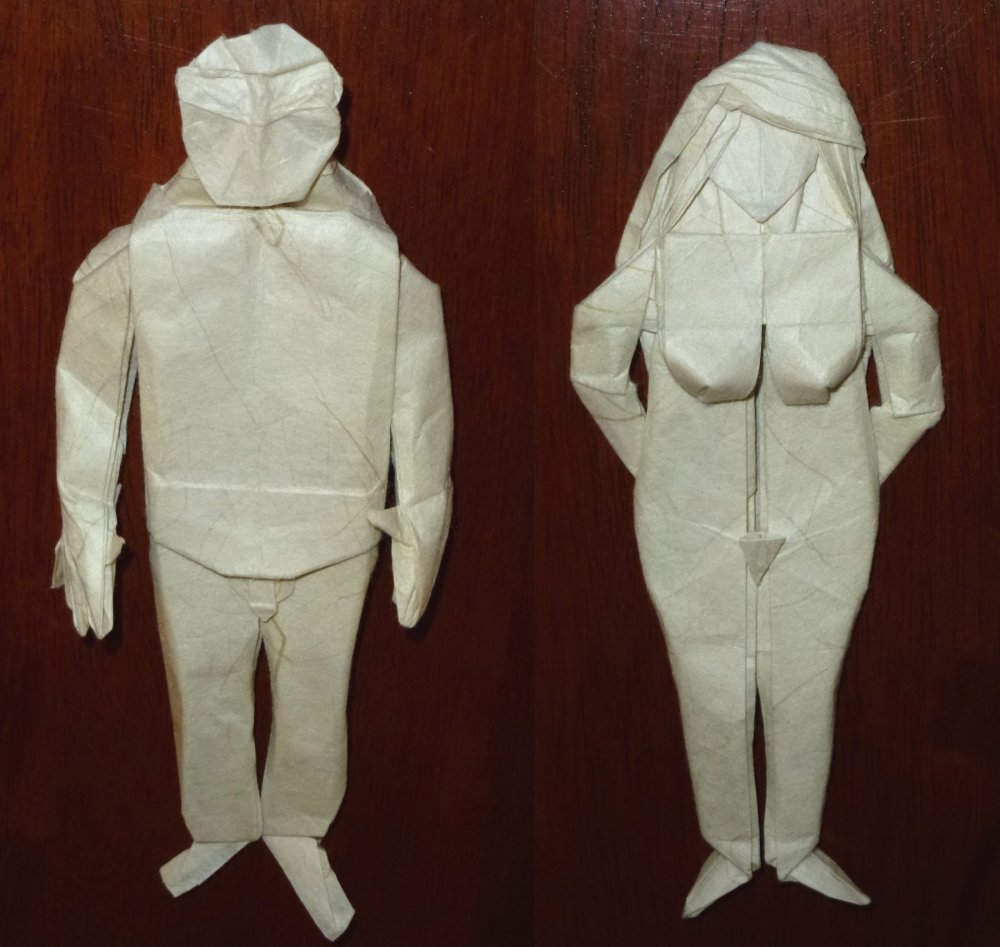 I had some small (10in) squares of handmade Kozo left over from the eagle fold and thought I would give it a whirl.
The fun and hilarity began – I have provided you with a cutout so you can do some arrangement depending on your orientation and preference – is it "Adam and Eve", "Adam and Steve" or "Eve and Gwen" – you decide.