Sensei Cassidy was lurking, she did not want to impose, but she was carrying some origami-related paraphernalia and … well … origami: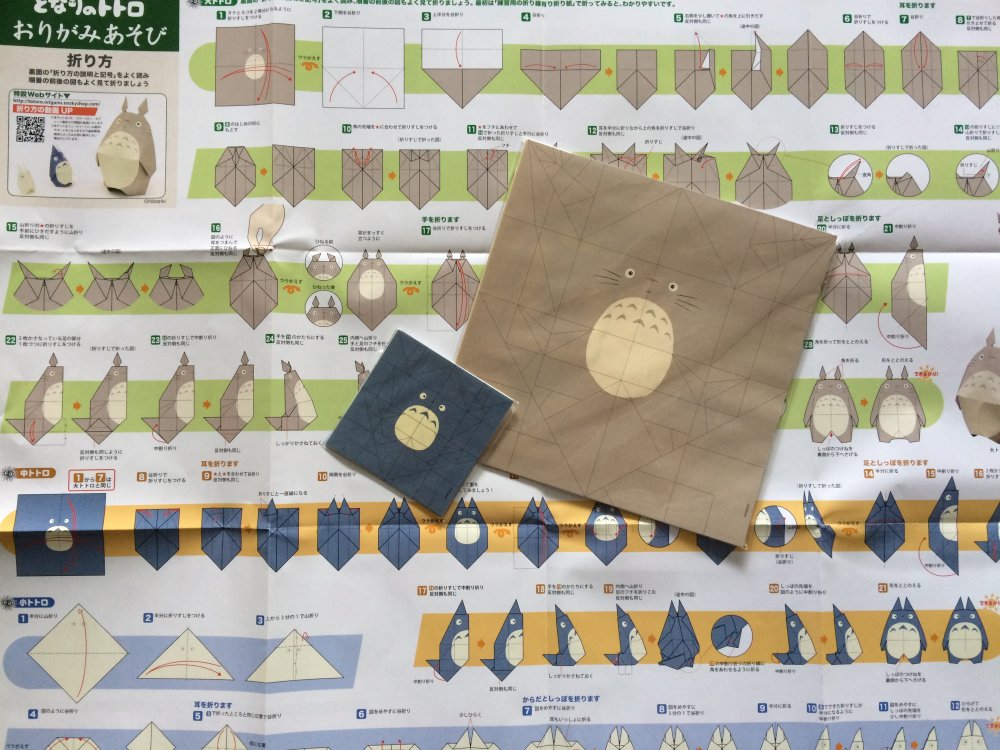 She had this kit, based on Totoro (apparently a cult Anime film/ character/ universe/ thing), with some pre-printed paper and instruction sheet on how to assemble.
Initially I thought it wold be a cut/glue exercise, so smiled politely and said I would give it a whirl when reporting was done. On further investigation to my relief it was folding only, and some odd stuff as well.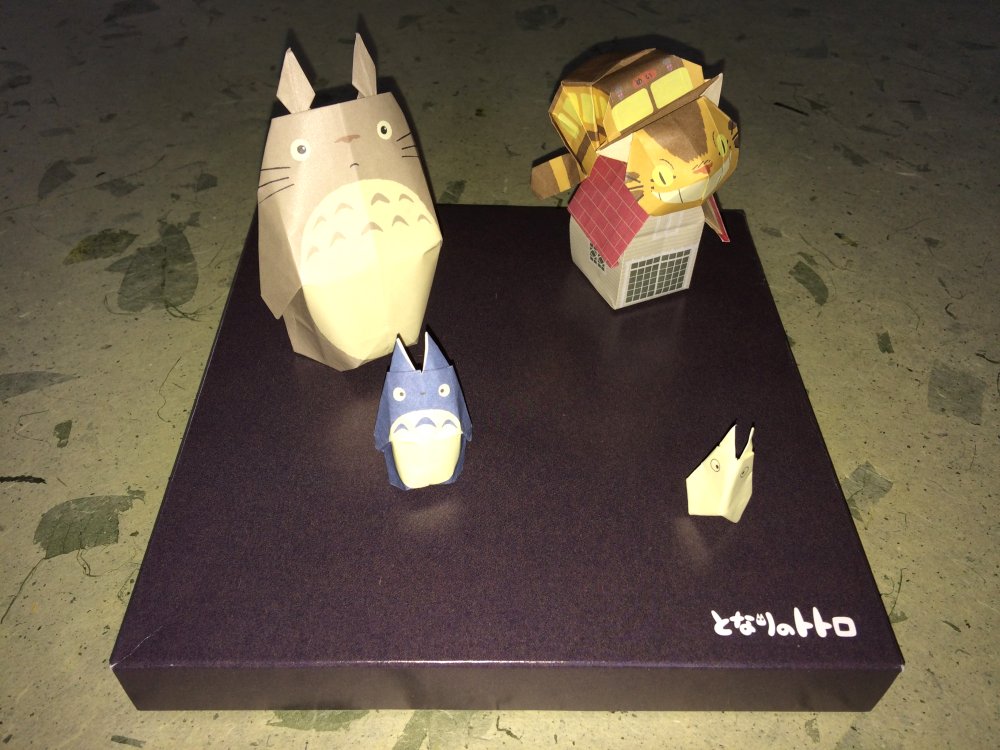 The large character is Totoro, apparently, then there are 2 smaller characters of a similar shape, and then, for no explicable reason, a bus that is a cat (well, a catbus) – which apparently makes complete sense. Read more…