When I saw this design I knew I had to try it: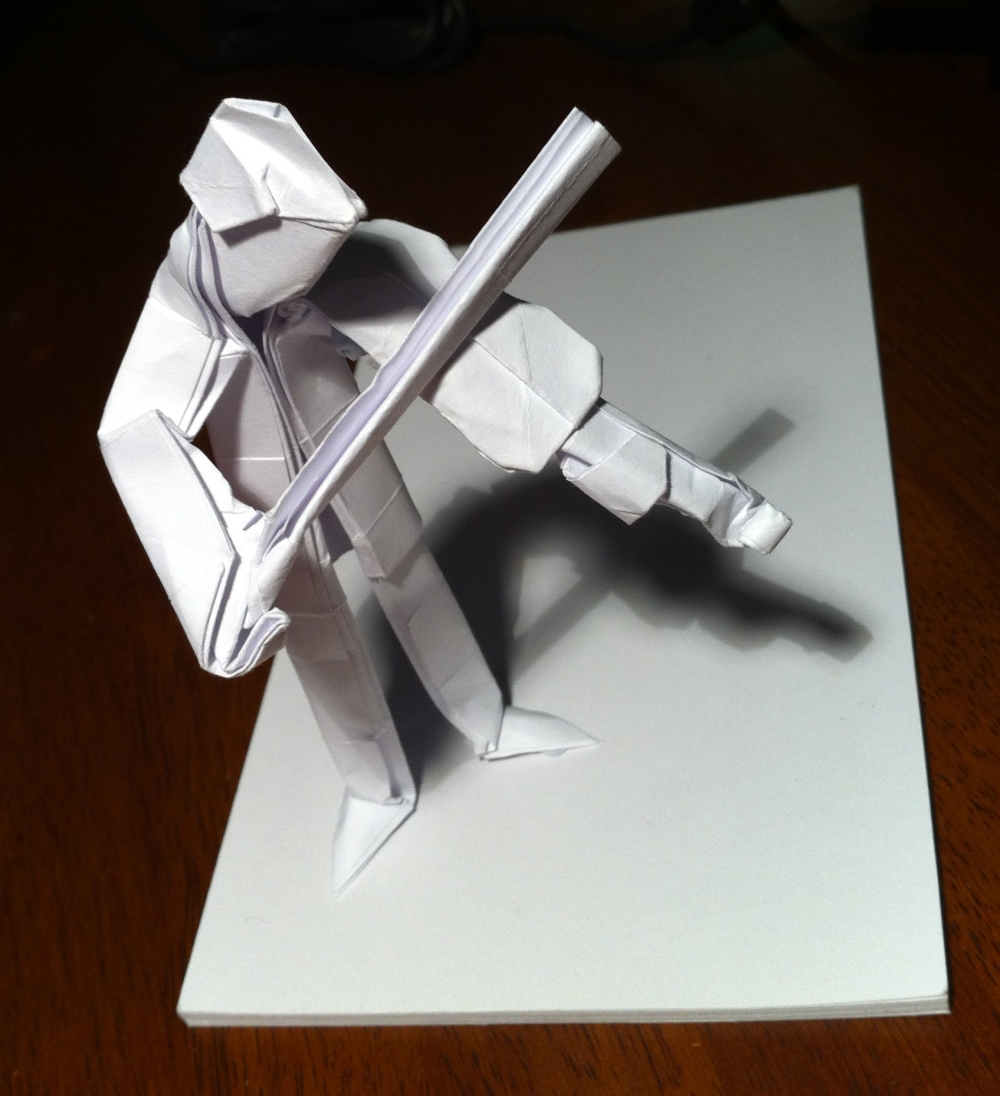 Made, oddly, from a "T"-shaped box pleat, designed by Neal Elias in 1971 to celebrate the then popular violinist Yehudi Menuhin, this is a masterpiece of miniature modelling.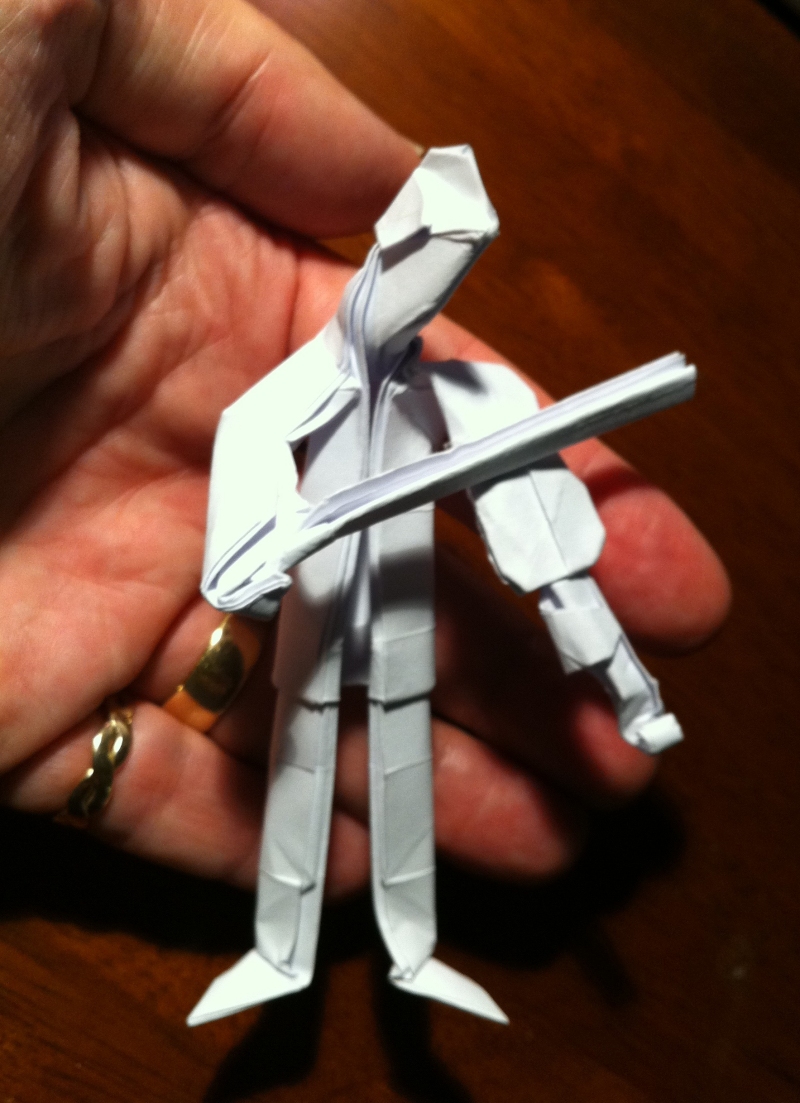 We have a violin perched on a shoulder, being held by that hand, a bow hand complete with bow, a serious head tilt, trousers, coat and even shoes! He also free-stands, which is all the more remarkable.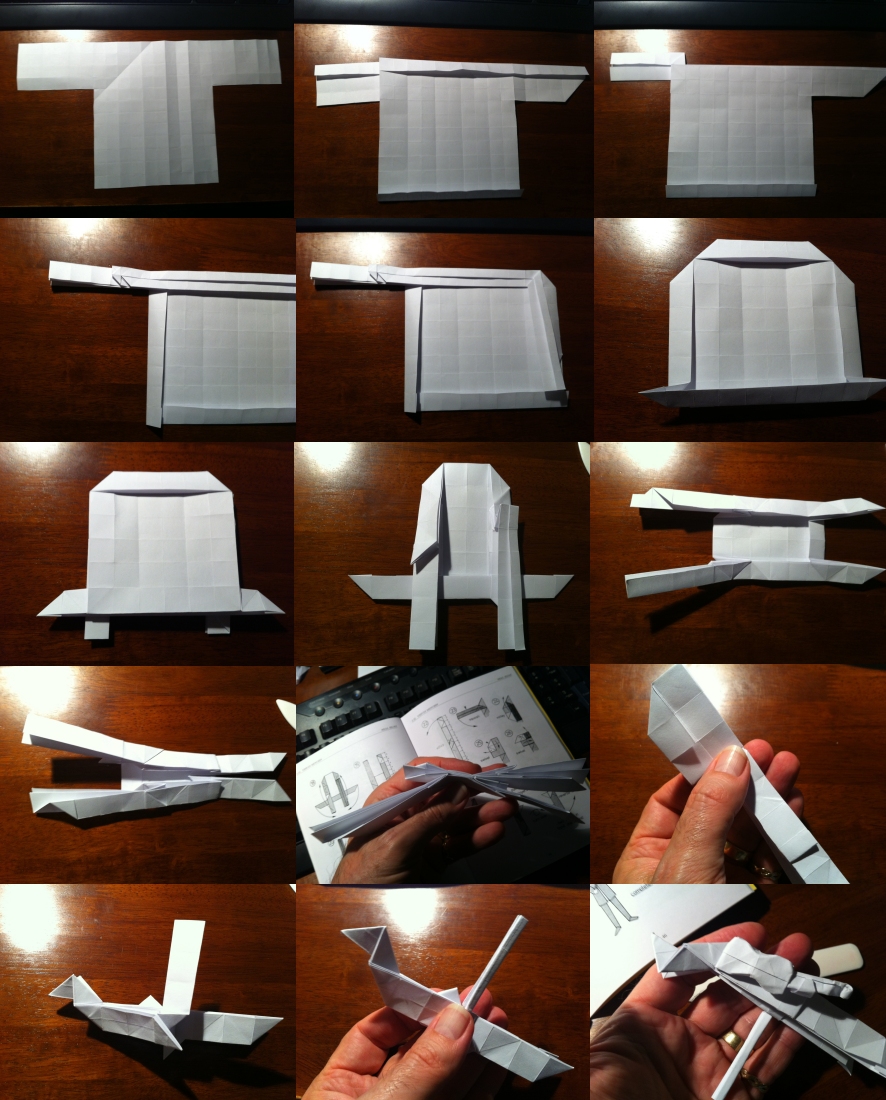 Seriously happy with this fold, I was convinced it was going to hell in a hand basket at 3 junctures when the instructions did not patch what the model had (flaps and creases in different orientations), but in the end it just sort of worked.
Interestingly, it was not all that hard, well, it seemed that way to me – given I had never attempted box pleating before the 365 challenge, I guess my skills have improved, which is a good thing.