Assignment time at school is fairly boring, for the most part, for a teacher. Students have lots to do, you need to be available to help on demand but there is a fair bit of sitting around waiting to be needed: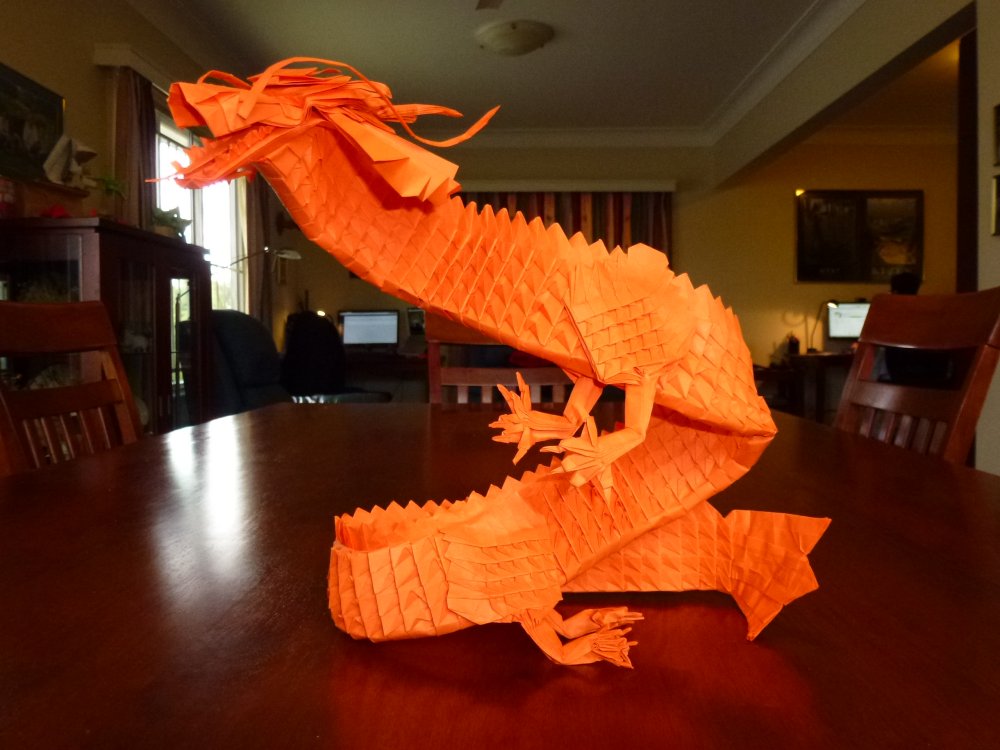 I had found a bunch of PDF's explaining briefly how to fold parts of what I had assumed would eventually be a dragon. After trial folding the head and a foot I thought it was something I could do in stages. I (arbitrarily) decided my "standard square" would be the biggest cut from an A3 page. Most parts were then made using this standard.
Origami purists would probably have issues with this design, as there is an element of paper craft in some of the details, the head, for instance, is actually 1 standard square and 6 other bits of paper, folded and (shhh) glued in place. The body was made from 7 separate standard squares, 6 of which were the same, the tail segment was a little different to create the fan end.