So in a recent workshop, I made a bunch of different types of paper, time to try it out I thought. I had 3xA4 sheets and 2xA3 sheets pulled from the white board + Day Lilly + Lemongrass vat, so decided to have a go at folding something from that.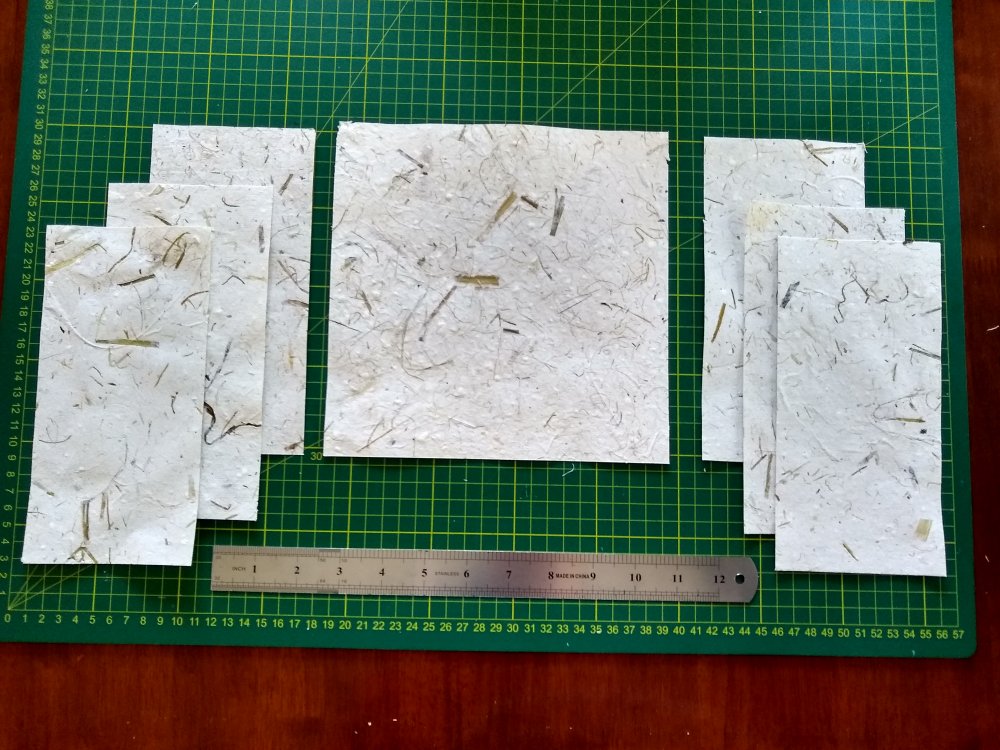 I remember the ladies of PAQ talking about Chinese Threadbooks – an ancient paperfolding tradition from China. Having already folded one using cheap decorative paper, I thought I would throw some handmade paper at one also.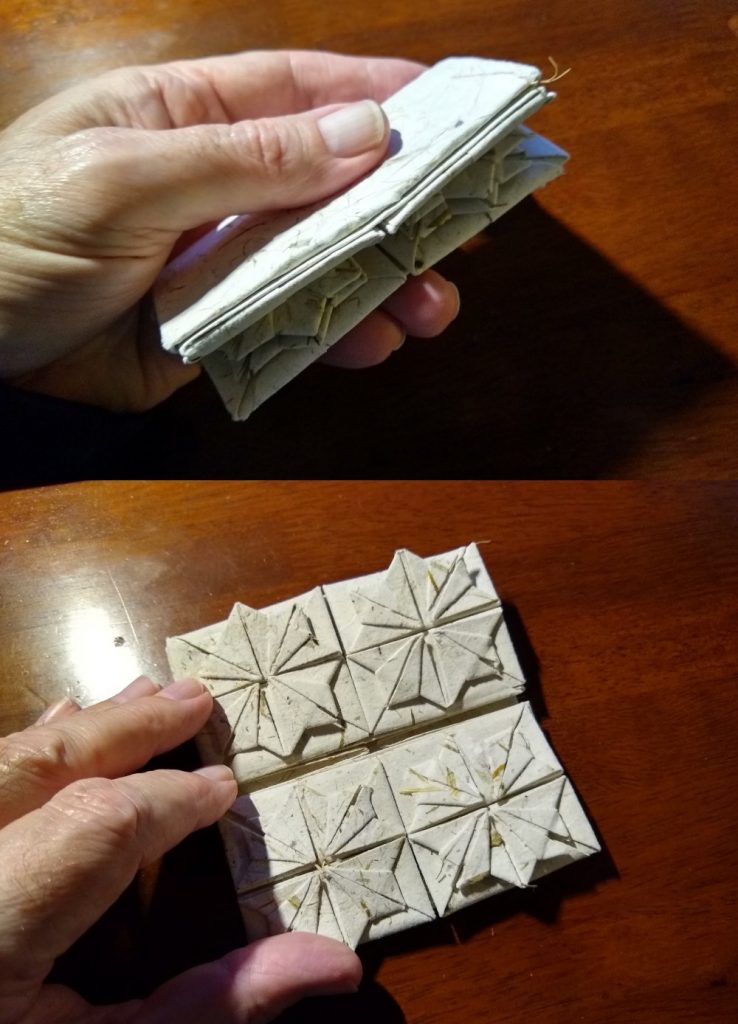 There are examples, hundreds of years old, of clever multi-compartment paper widgets, used to store silk threads (from weavers and embroiderers), and there is some exploration of the folding theory on teh internet, but you gotta dive deep.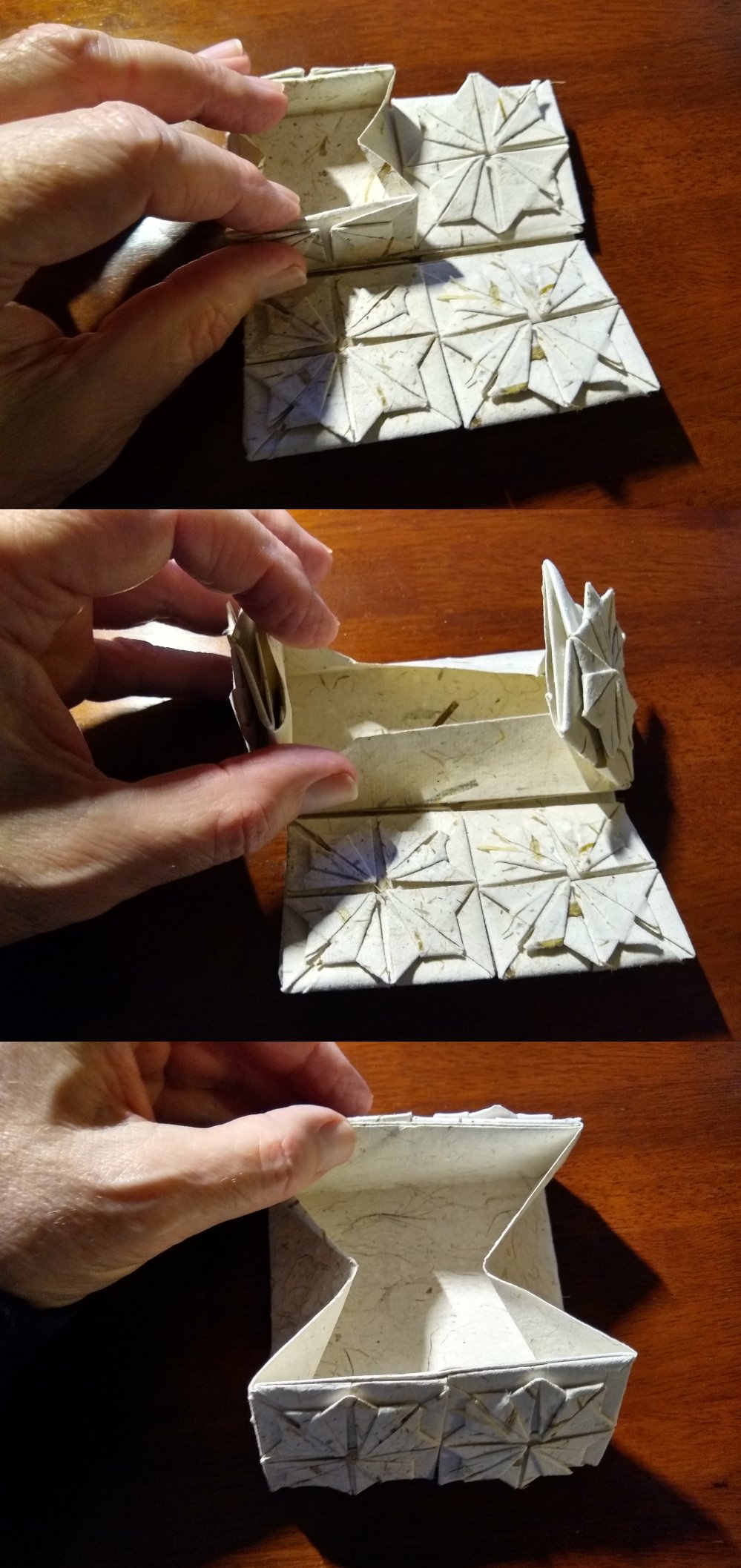 Continue reading