My blog suggests that there are mostl successes with my folds, this is far from the case. I had decided some 5 years back, that I was going to master "Mermaid" by Eric Joisel, and indeed I have tried on a few occasions and failed.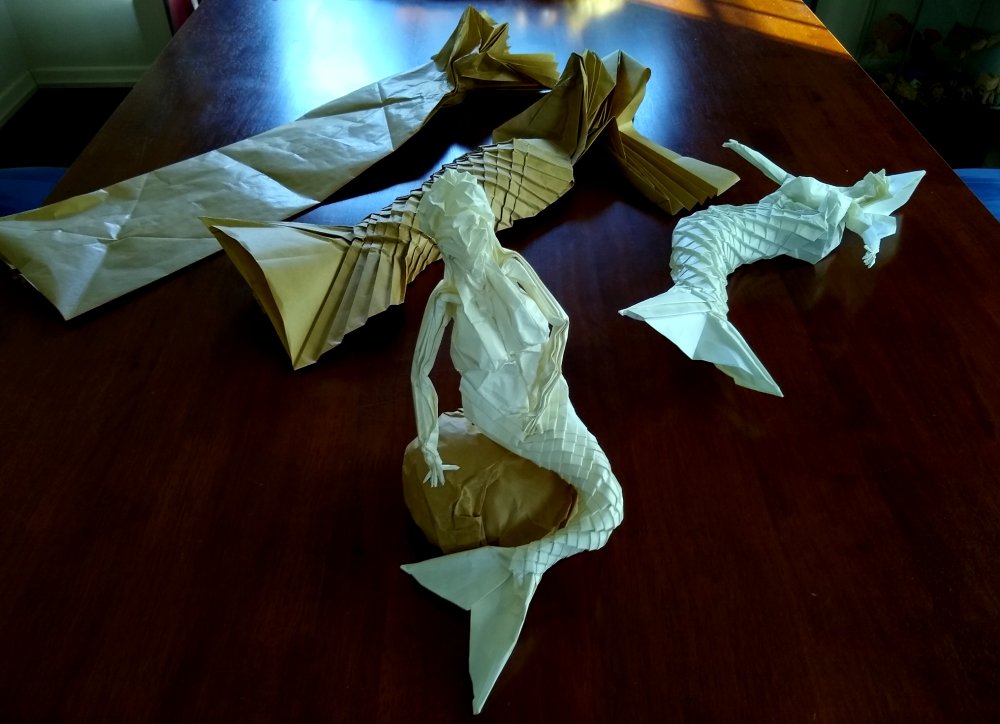 It turned out that "Mermaid#1", the less attractive of his collection was the subject of Week 2's intermediate challenge (intermediate they say!!!?!?! Bahahahahahah.). In my confusion, back when I thought it was "choose ONE of thes models and fold it in 4 weeks" I had actually chosen mermaid, because. I recently learned it was fold 1 new model each week, AND copy the work of the master as close as possible. While I am not entirely sure this is respectful, and while I totally fucked this up with week 1 (I did an INTERPRETATION, not a copy, and scored few points for my best gnome ever which was quite disheartening), I am perservering because I like the challenge – it is good for my head.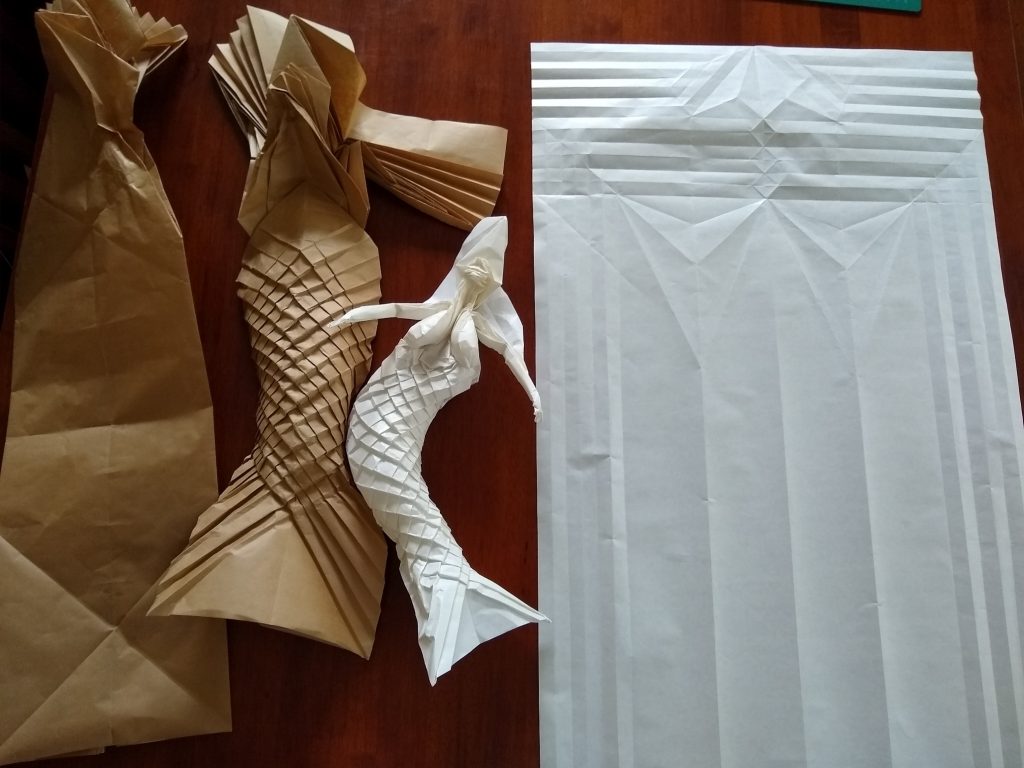 This is the 4th model in this batch of folding. It is not perfect, and I will probably not be keeping it, but it is as close to a copy of the original as I can manage. Realistic human figures are hard, curves, breasts and soft tummys with delicate bellybuttons are even harder.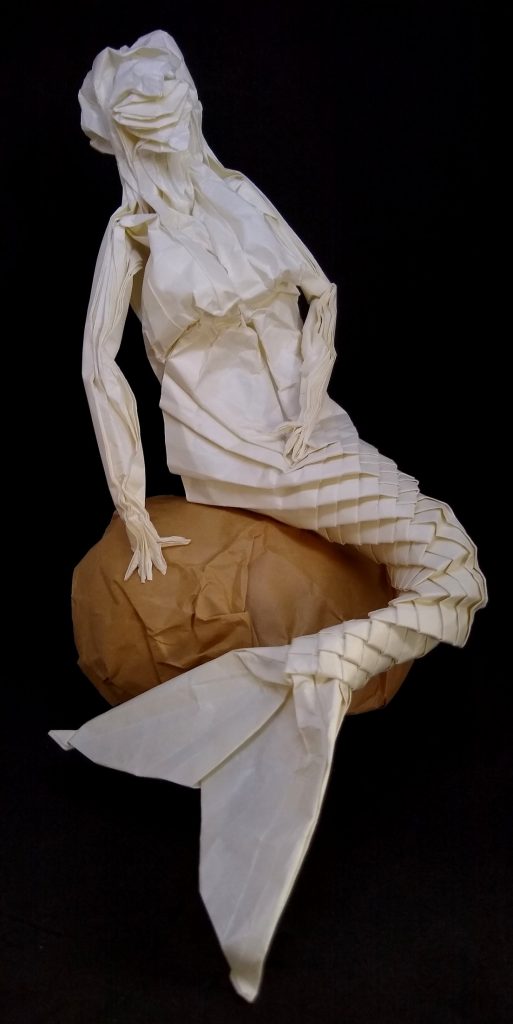 Continue reading