Our local council library has a large glass display case that usually has things on show for a month. I cautiously asked one of the librarians if she thought some origami would interest patrons and she was very enthusiastic: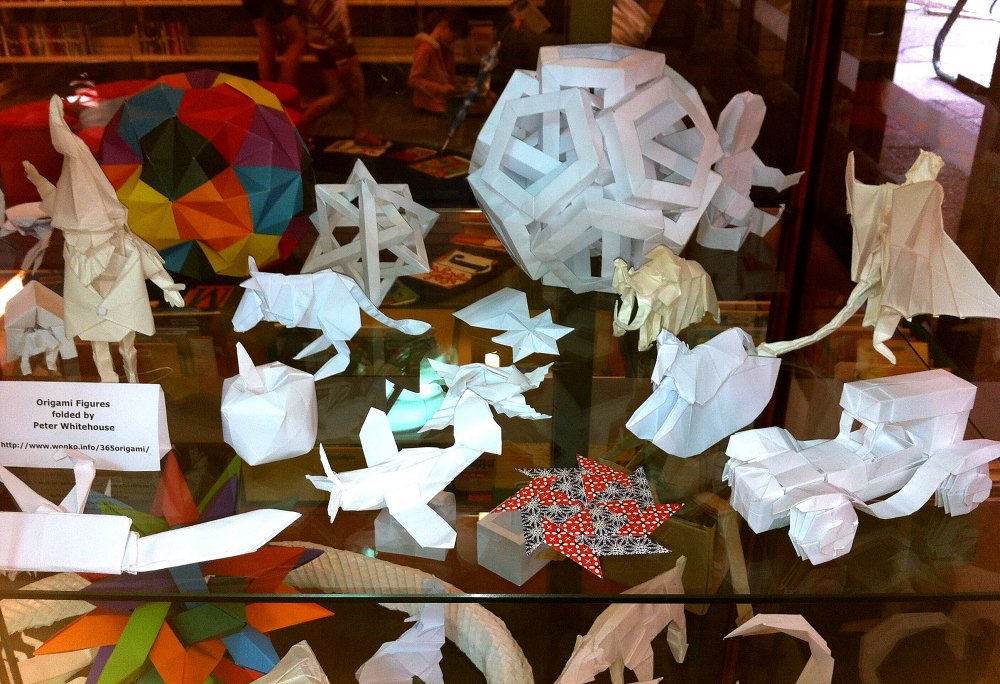 There are around 200 models now on show at Holland Park Library for June and I am quite chuffed about that.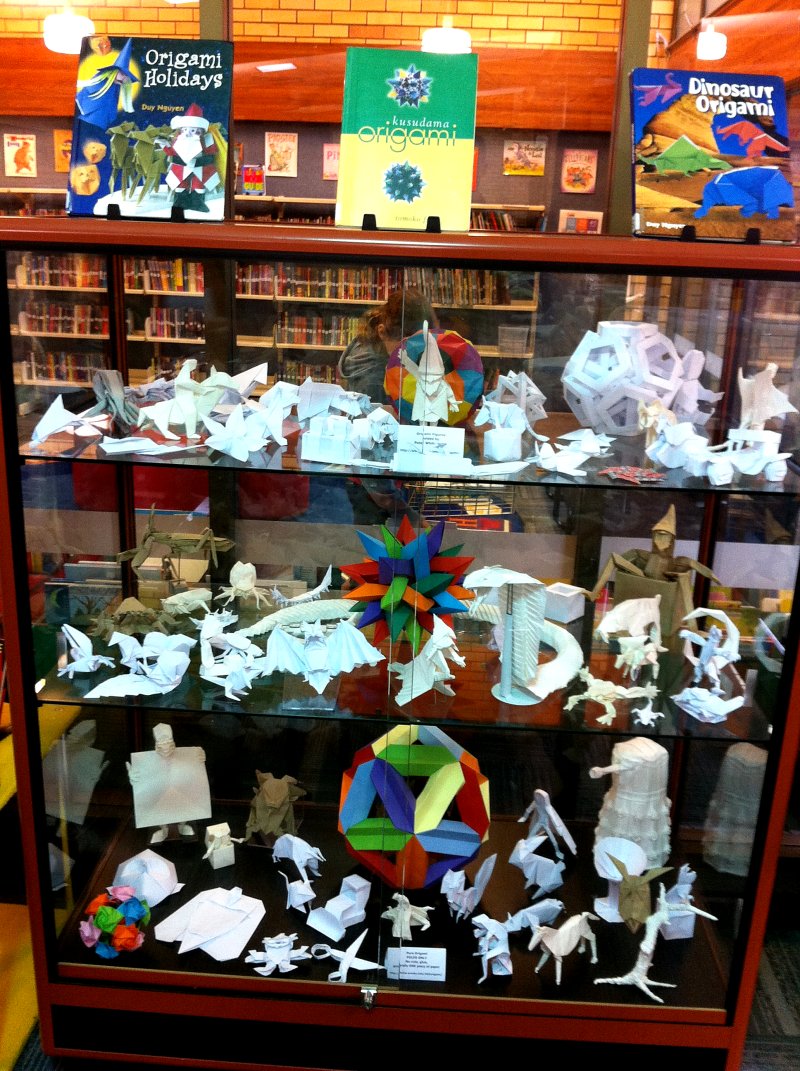 Dragging 3 large tidy-tubs of models, most of which I had left over from the 365 Origami Auction, they fill the case rather completely.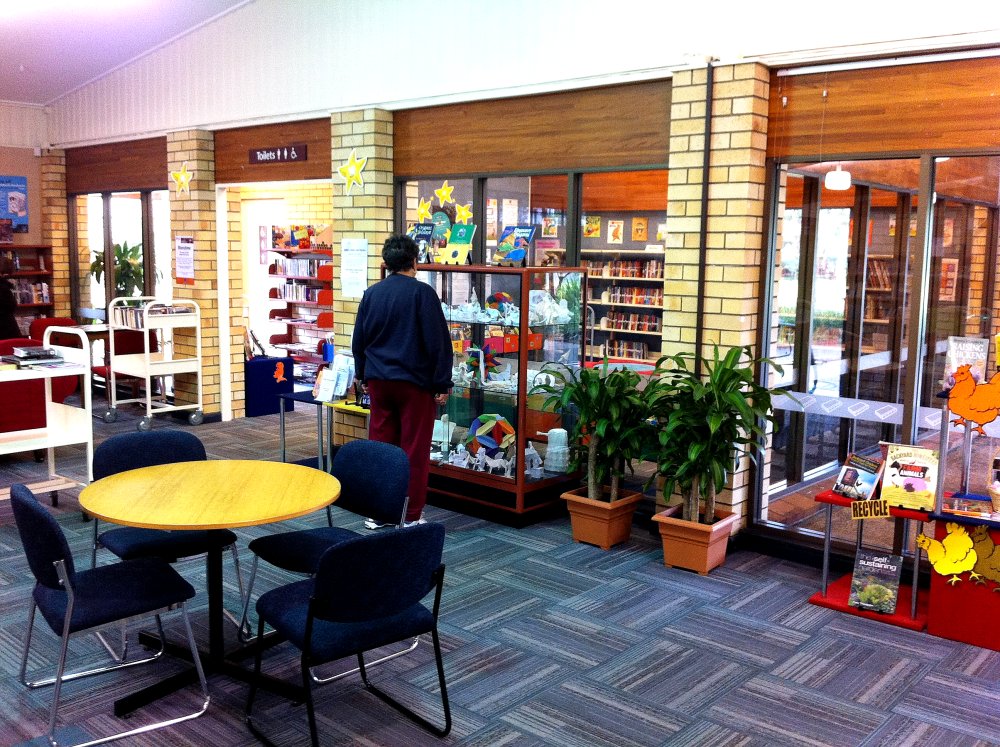 You can see models designed by me amongst designs by such luminaries as Kade Chan, Robert Lang, Eric Joisel and many others.
In addition, I was asked to run a workshop in the first week of my school holidays for interested folders (10 years old and up) – see the Holland Park Library website for details and bookings if you are interested.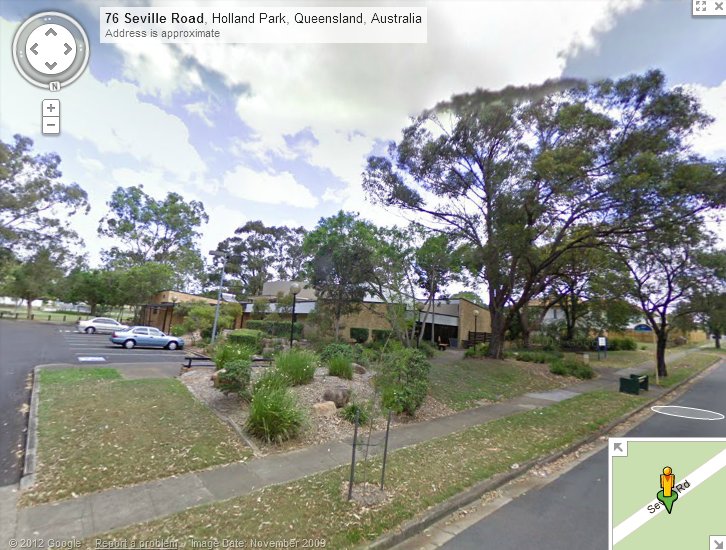 The only question that begs answer is what the floop I do with these lovelies AFTER the month on show? Suggestions welcome … dear reader?