Now yes, I will be the first to admit this is NUTS!: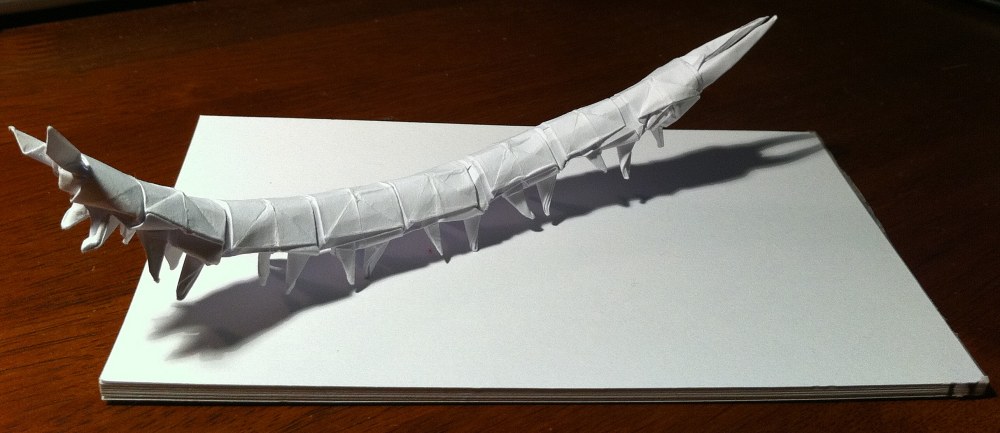 But you only know half of it – this is my SECOND centipede folded today – you see I learned a general principle: how to tease legs out of a straight edge, and I got … a little … carried away. I should have been taken away for doing this twice in one day – 2 HOURS each creepy crawley, and some sore hands to finish with but it was so totally worth it – hahahaha.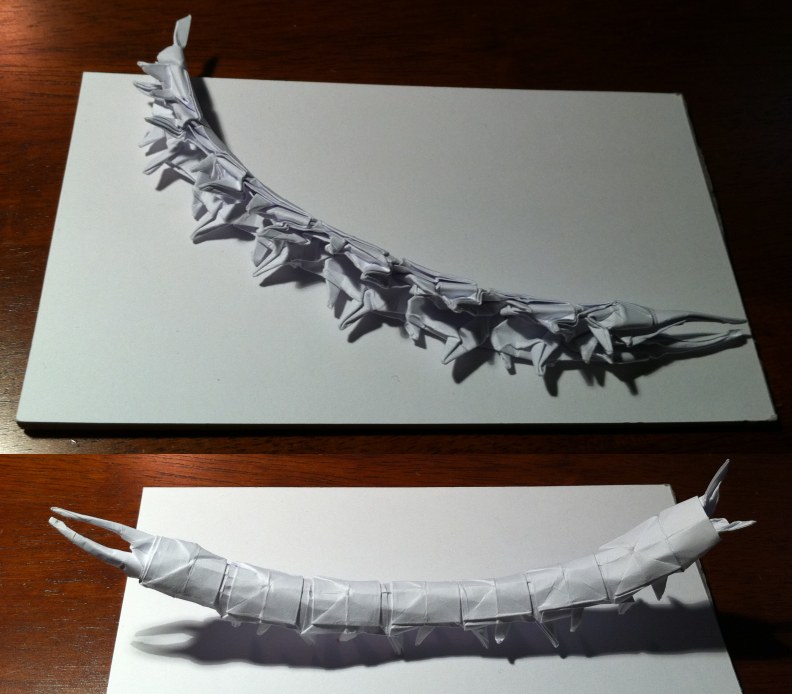 This model is based on Peter Engel's Centipede, although I found many of the steps incomprehensible so sort of "improvised" and I think it is rather special – ONE piece of paper, 32 (yes, that is right THIRTY TWO!!!) legs, a rather splendid mandible and antennae and some of them stickey-outey-tail-things they have.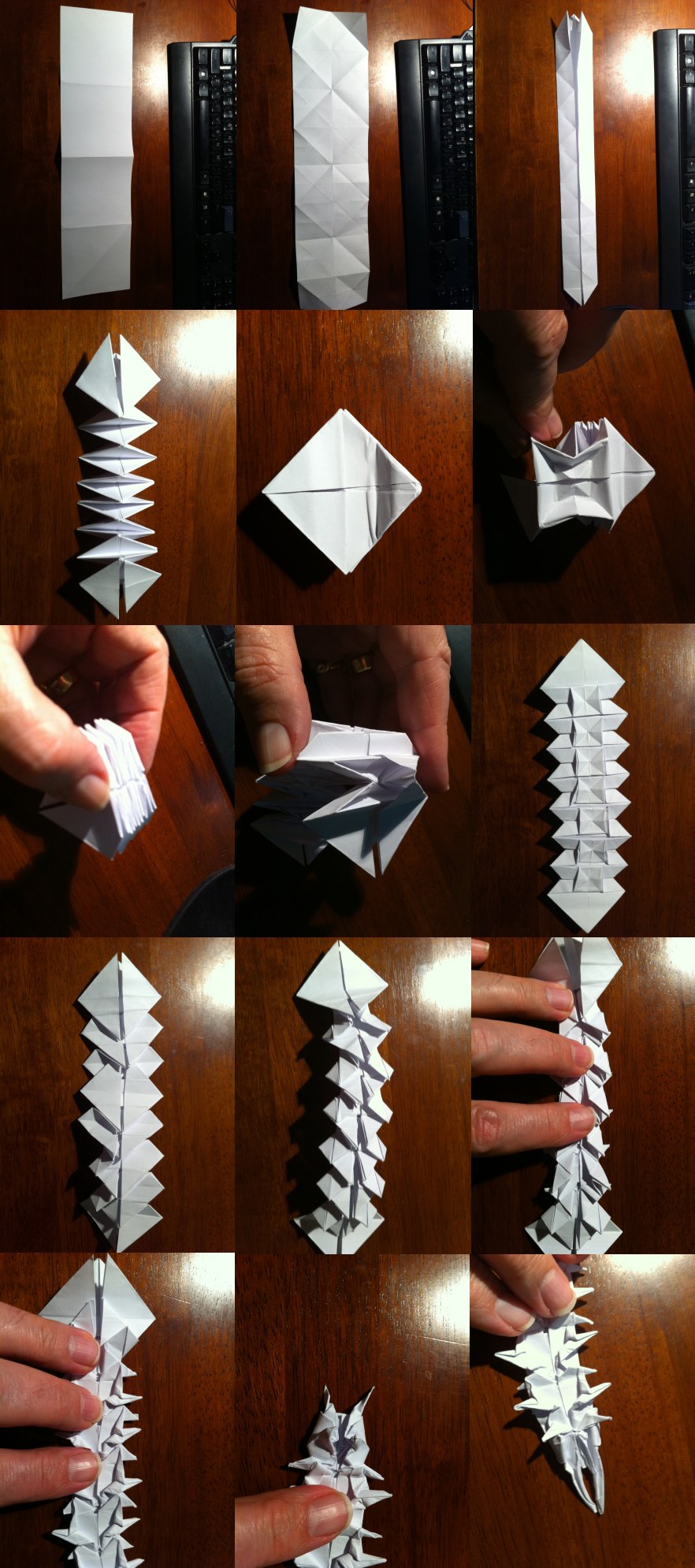 Folding on this scale is crazy (thank goodness for fingernails) – the problem is finding a piece of paper LARGE enough to make this model not torture (both times I failed, cutting the largest 4×1 I could out of an A3 sheet). At this scale the feet are very difficult to fold with fat clumsy fingers, and it was a days work just to stop the paper tearing. Just for the record, NEITHER centipede suffered paper fatigue, splits or tears – that in itself is a miracle.
The technique is extensible, and, given longer pieces of paper I can make more legs – very nifty trick that I will remember as any straight edge now is a candidate for a row of stickey outey things.