Flipping through "Bugs and Birds in Origami" by John Montroll one gains an appreciation for the clear design skills on show: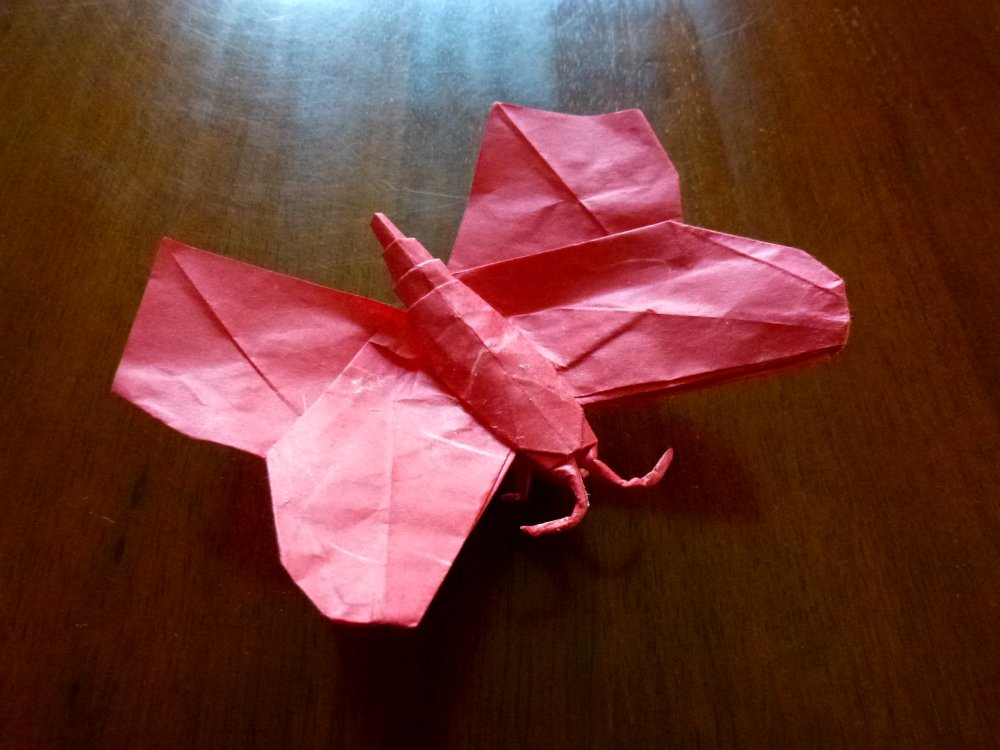 This is Montroll's "Butterfly" – published in 2001, representing 'old school' design, the resultant model is lovely, efficiently uses paper and is morphologically pretty accurate – all this without the hundreds of instructions typical of more modern designs.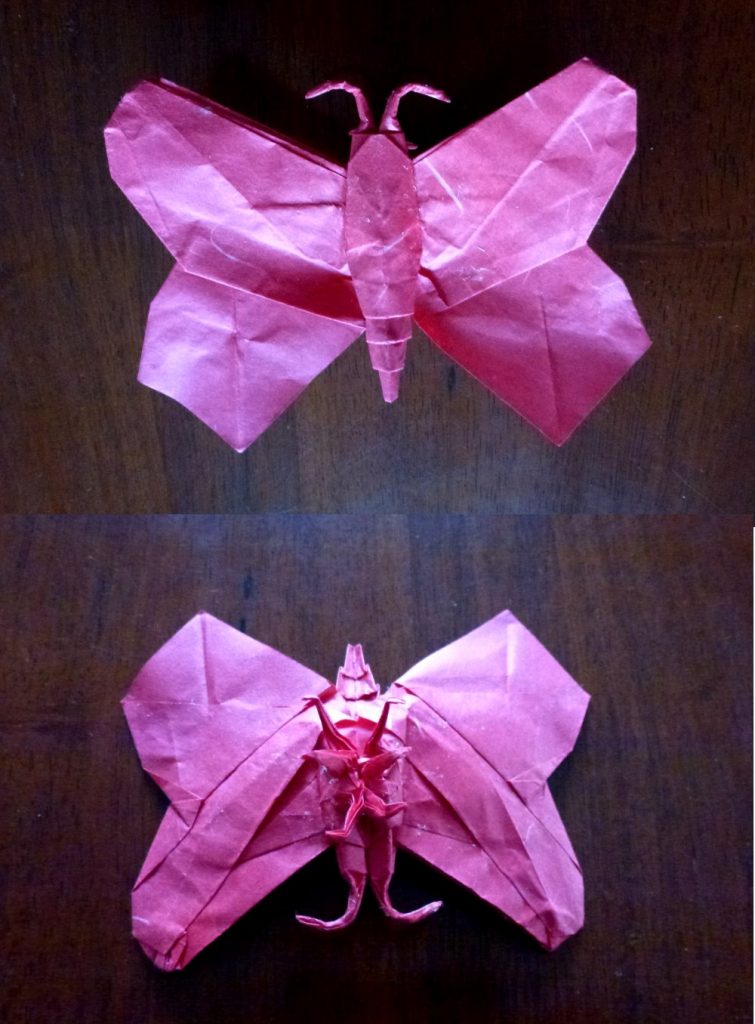 Folded from a 30cm square of Daiso unryu (do they still make this? i have not been able to buy it for years), the work to isolate legs and antennae is delicious (if requiring precision) folding, and overall is a fun sequence minimally diagrammed.
Continue reading