When I first saw this thing on Happy Folding I knew I was destined to try it: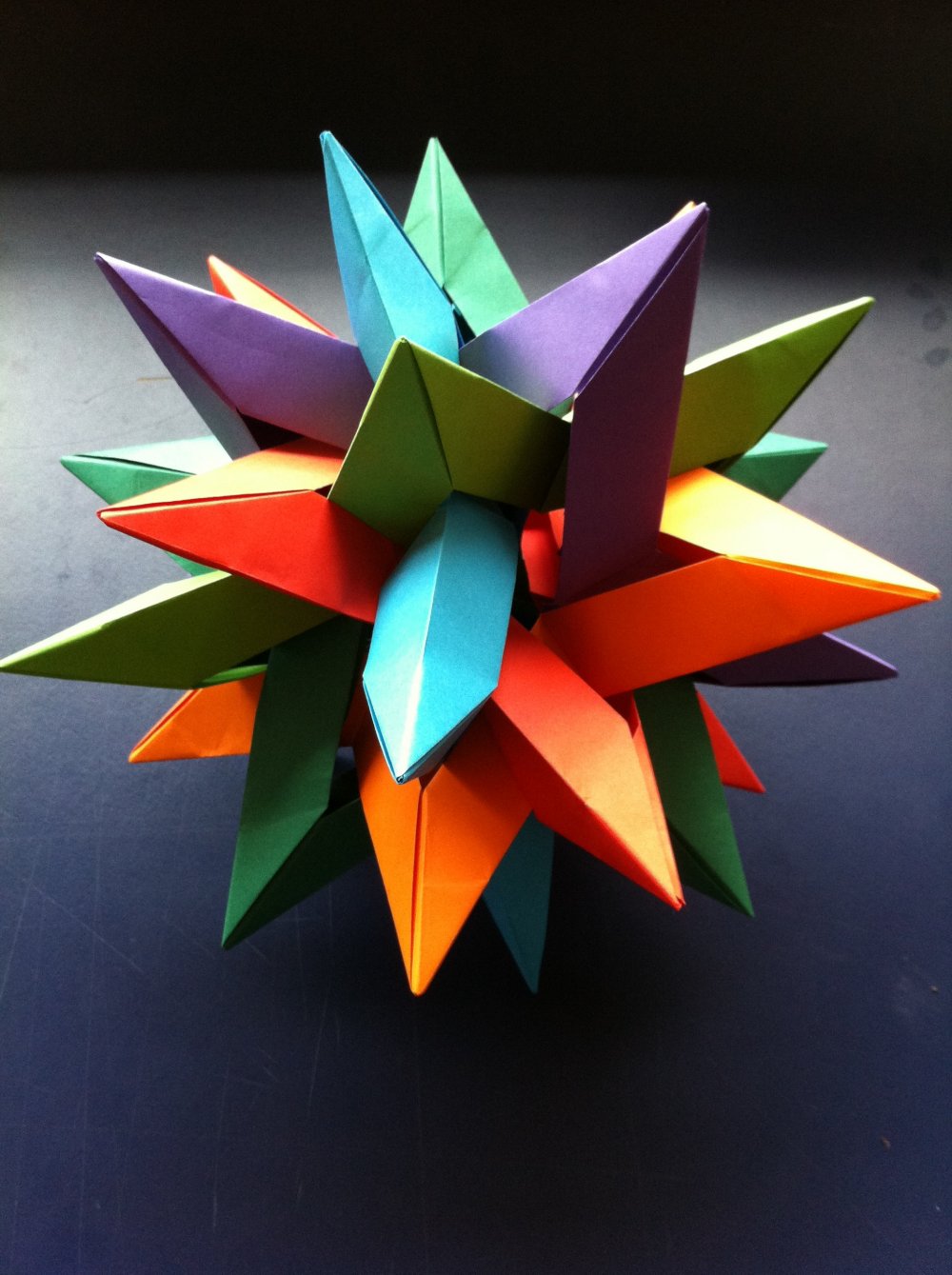 This glorious modular designed by Francesco Mancini uses a unit similar to a Frances Ow 60 degree unit but in a very different way to make chevron-shaped modules that lock together to form pentagonal stars.
The tricksey part is to then nestle the stars so they are inside each other, weaving one inside and outside every other star – thank goodness I chose a different colour for each star else I have no idea how I would have managed to work out what strut went where in the construction.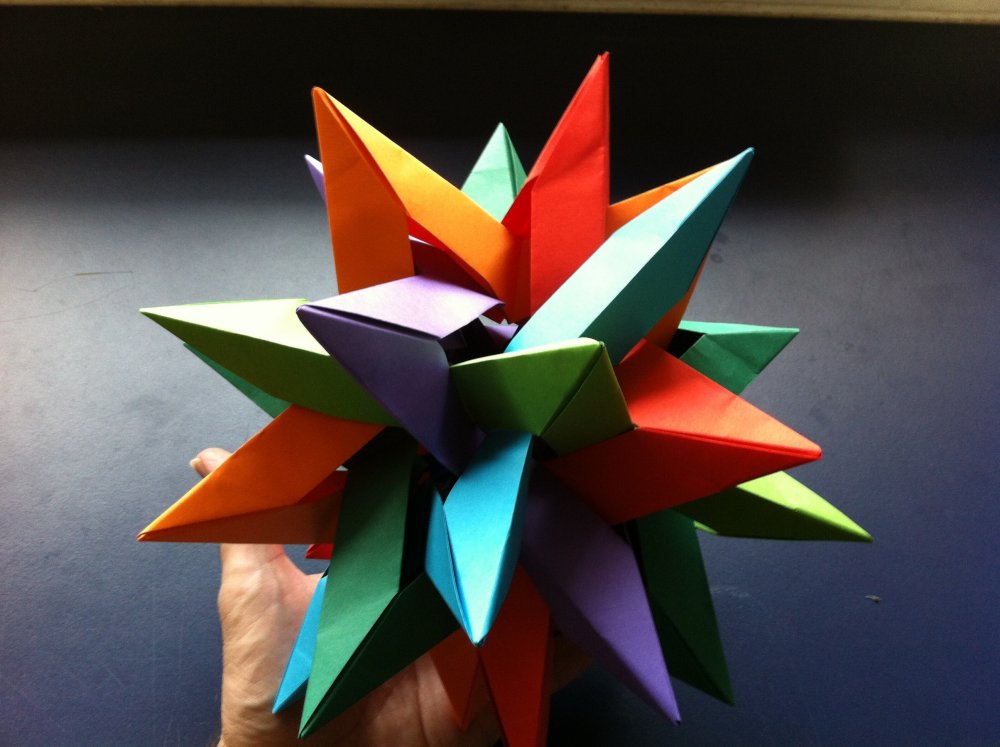 I am quite chuffed (and a little relieved to be honest) with the result as I attempted to construct it 7 times before successfully working out what went where. Fully formed it is quite stable and rigid – it was everything but that during construction however making it very awkward indeed.

Lovely stellar structure suitable for display.