Leafing through the Tanteidan Convention book #5, I came across an early Dragon design by Takashi Hojyo: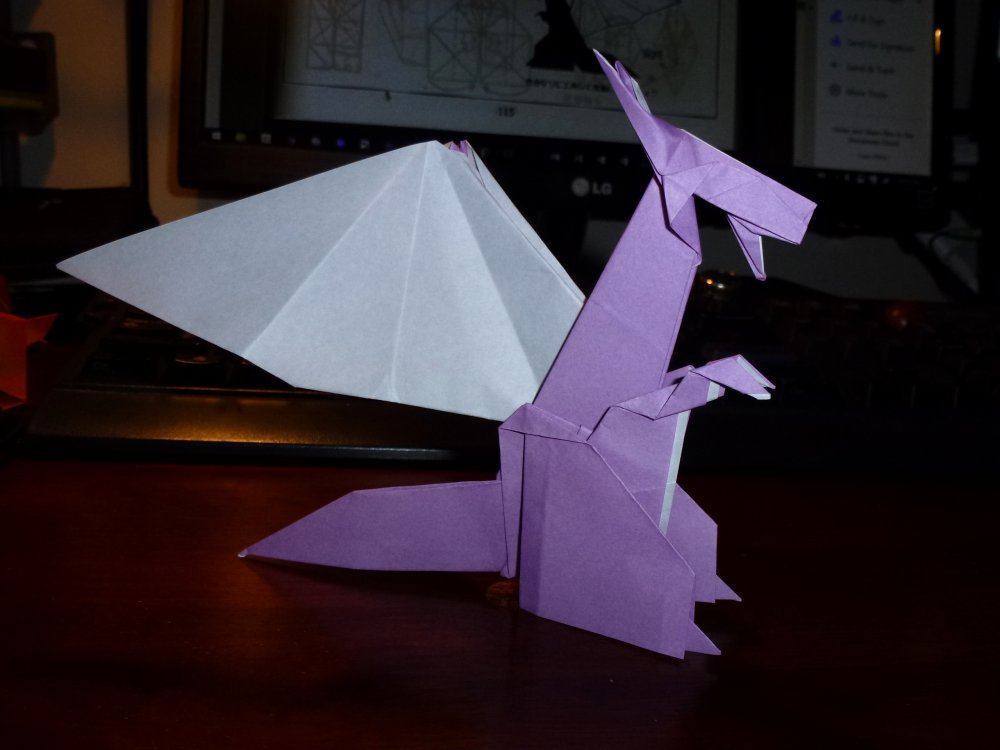 This model is a modular – 3 parts (head/tail, body/legs and lovely wings) made from the same sized square, it needs glue (shhhh, I used a couple of nubs of double-sided tape) to keep it together but has a comic-like charm.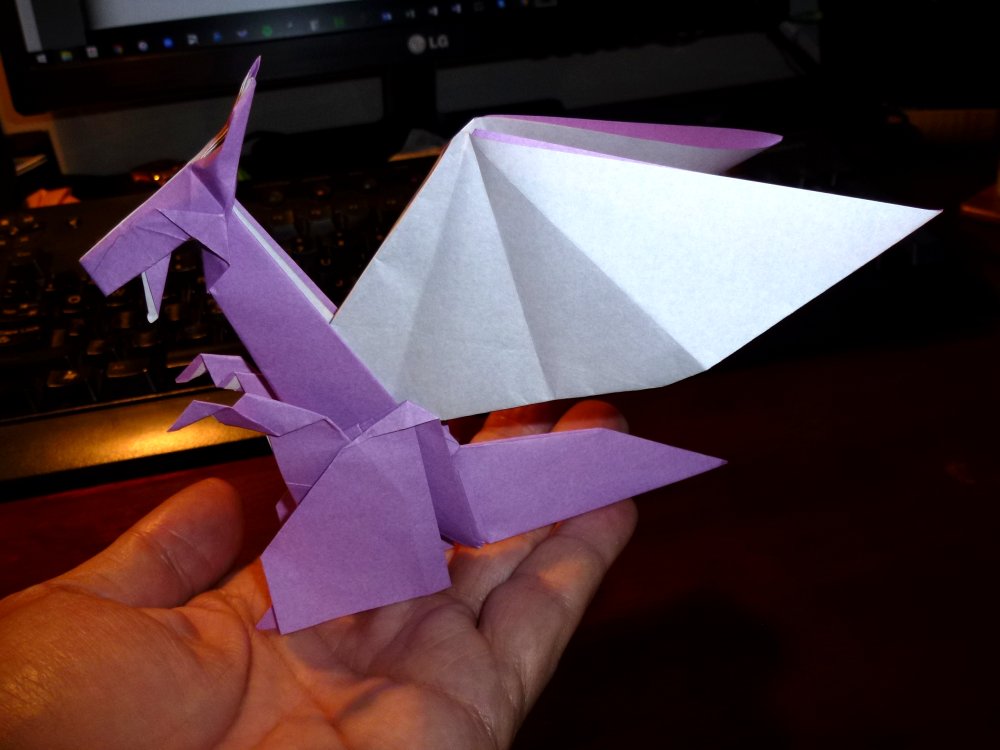 Old-school Origami has a charm that is difficult to match by the ultra-realistic figures of modern designers. They can be fun to fold however.