I have long struggled to take photos of my origami – lighting and composing do not come easily to me. Some of my best pictures are happy coincidences of good lighting, good camera position and a lot of luck: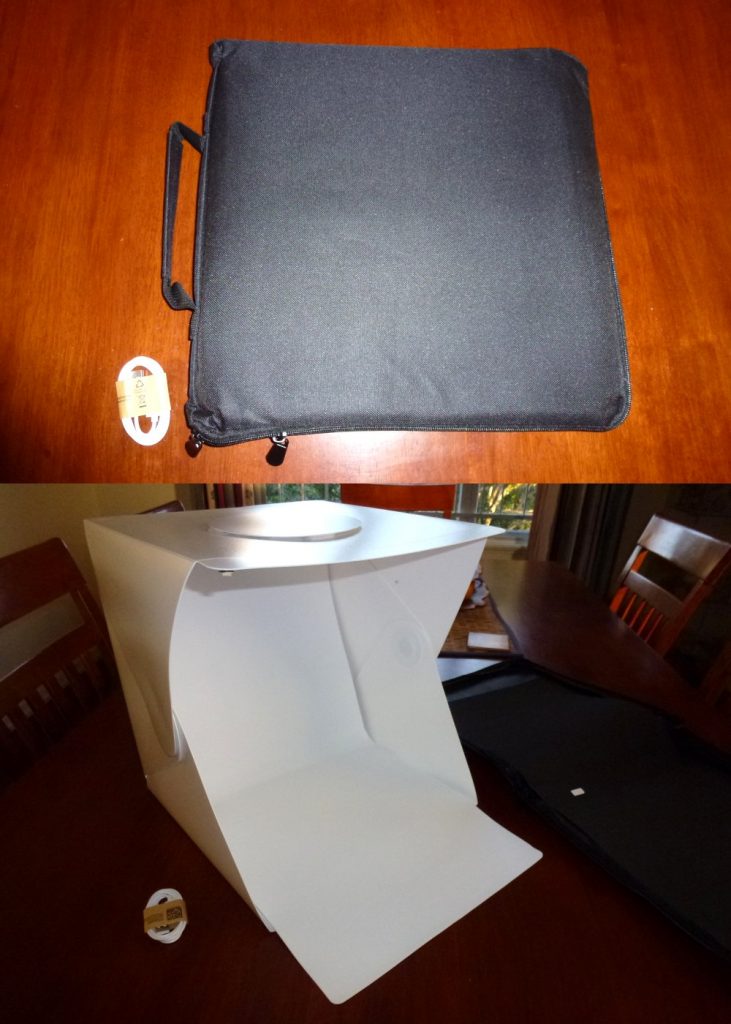 I have been on the look out for a way to construct a Light Box – something that diffuses light (to remove deep shadows) and provide me with a consistent background (you have probably noticed most of my folds are on dark timber because … well … that is my work surface.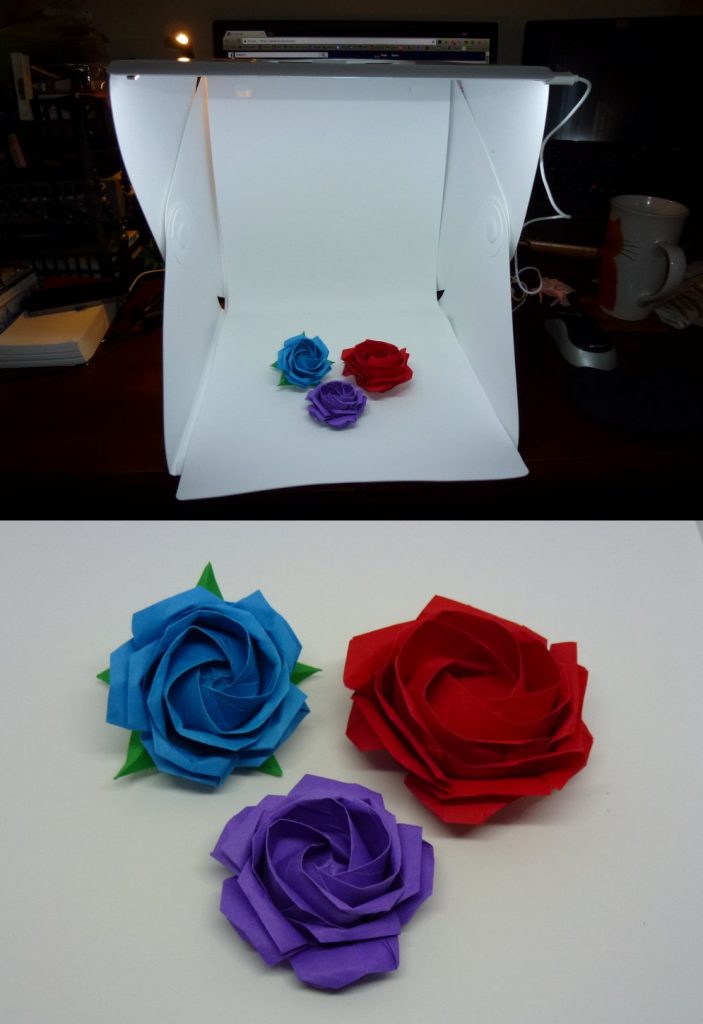 I saw on Fakebook an advert for a folding lightbox with built-in LEDs, the price seemed reasonable, so I ordered one. 5 weeks later (after despair and 2 increasingly beligerent emails to the company) it arrived and I am chuffed with it.
It comes with a USB cable, 2 backgrounds (white or black) and joy of joys it's own carry bag that it folds up neatly into. Cool. Experiments ahead 🙂