Being most of the way though the proof-reading of a new book by Tetsuya Gotani, I decided to test-fold his Ankylosaurus: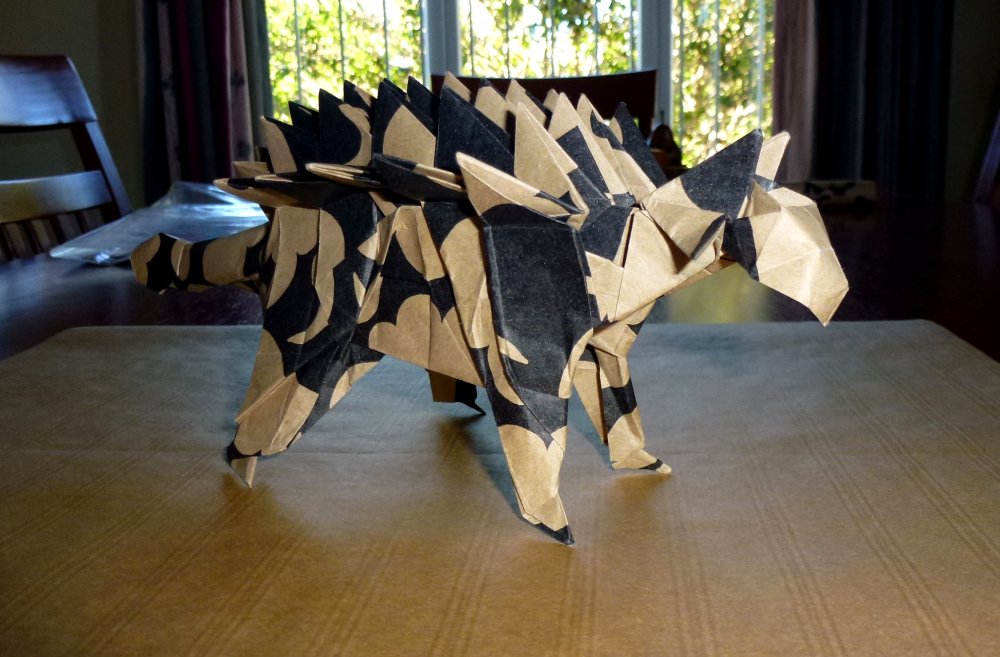 The final model, folded with 50cm printed Ikea Kraft paper, is a freaky cow-like critter covered in spikes with a club-like tail and a cow-like head.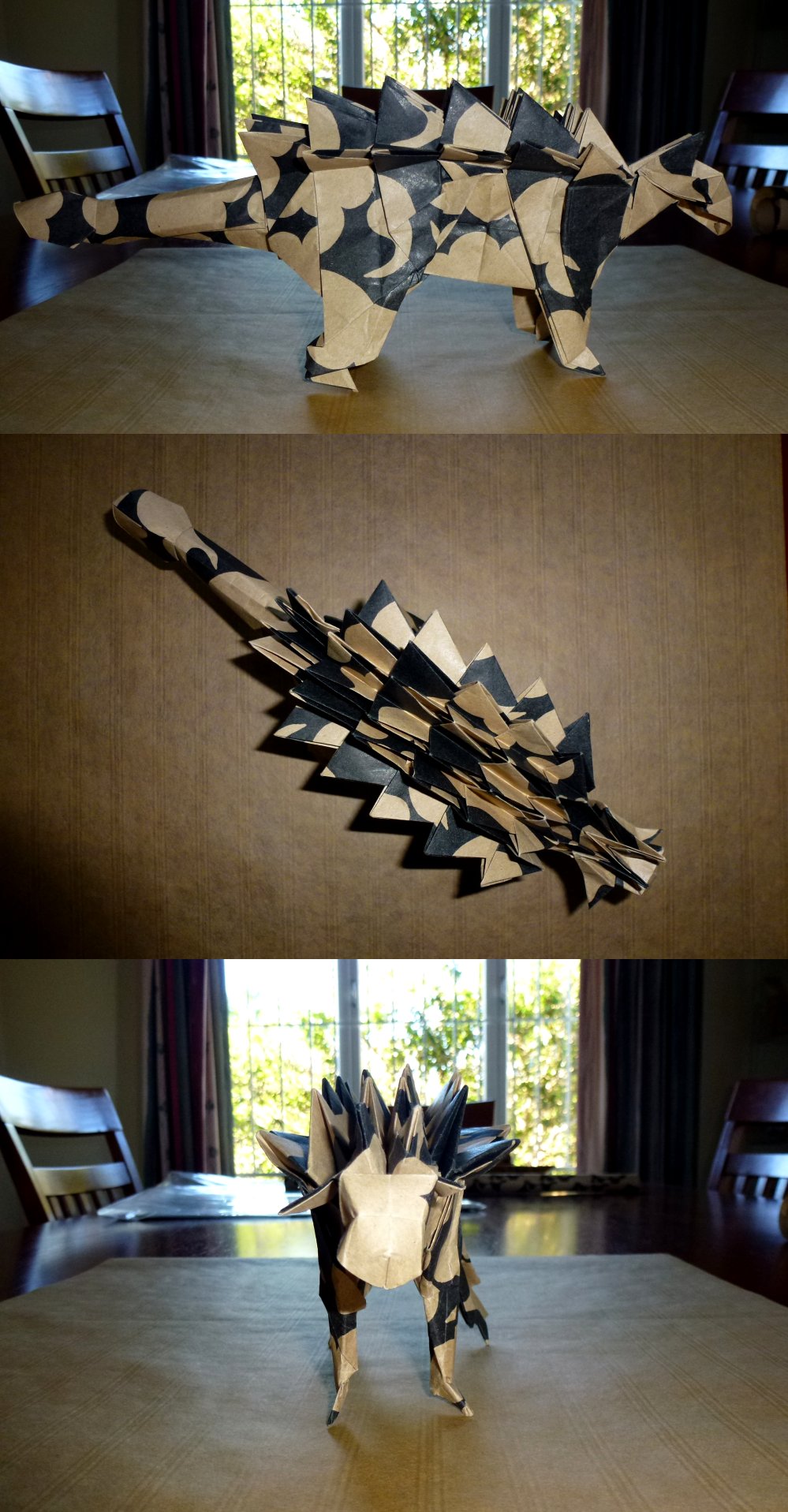 The only other Ankylosaurus I have attempted (and failed) was a complicated mongrel designed by Ronald Koh.
This model seems based around a tessellation of the ridge spine Satoshi Kamiya used on his Ryujin, and it is nice to have practised this molecule – useful for forthcoming models I hope.

There are many complex layer manipulation steps in this model, and, although it is possible to use common sense to nut out what should go here, this is not a beginners model.
The gentle arching of the back makes this an inherently stable model – self-standing and tidy (without glue, wire) model. Some models want to unfold or their legs splay (particularly models that start flat then bend along the body to make their shape, but this one is happy to be.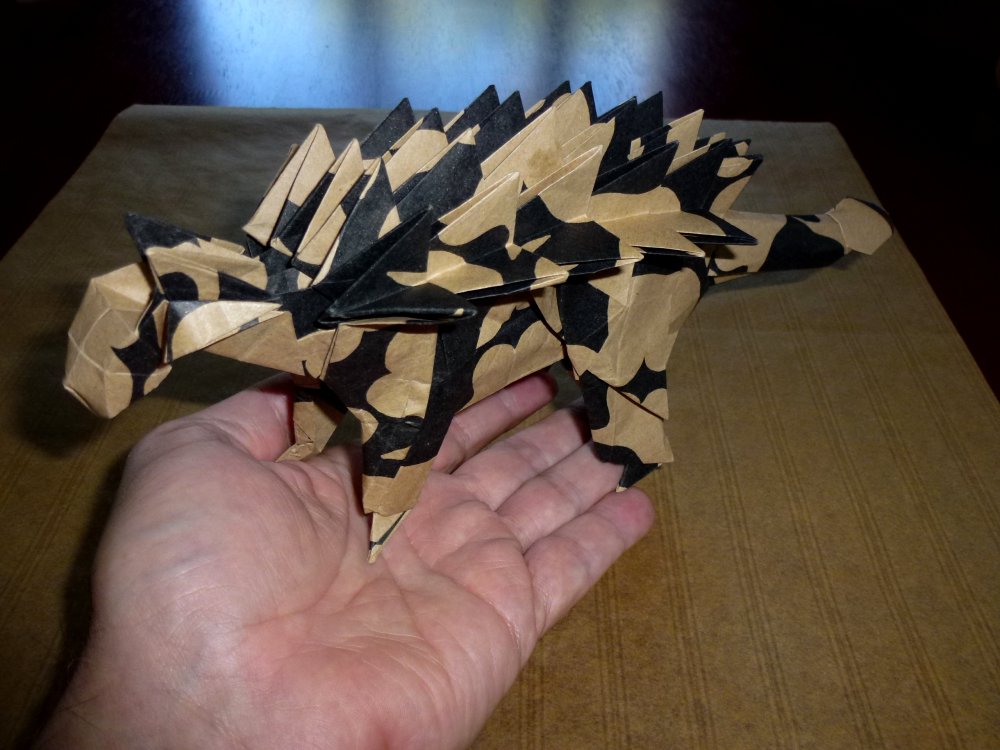 This new book has some fabulous designs in it, I have been blessed to be involved in editing it. Tetsuyu also explains his design methodology, making this a must have in your library.