In an age of great confusion and concern over health, safety and social distancing, it is interesting (nay, alarming) to see the spike of "fake news" relating to the current Pandemic: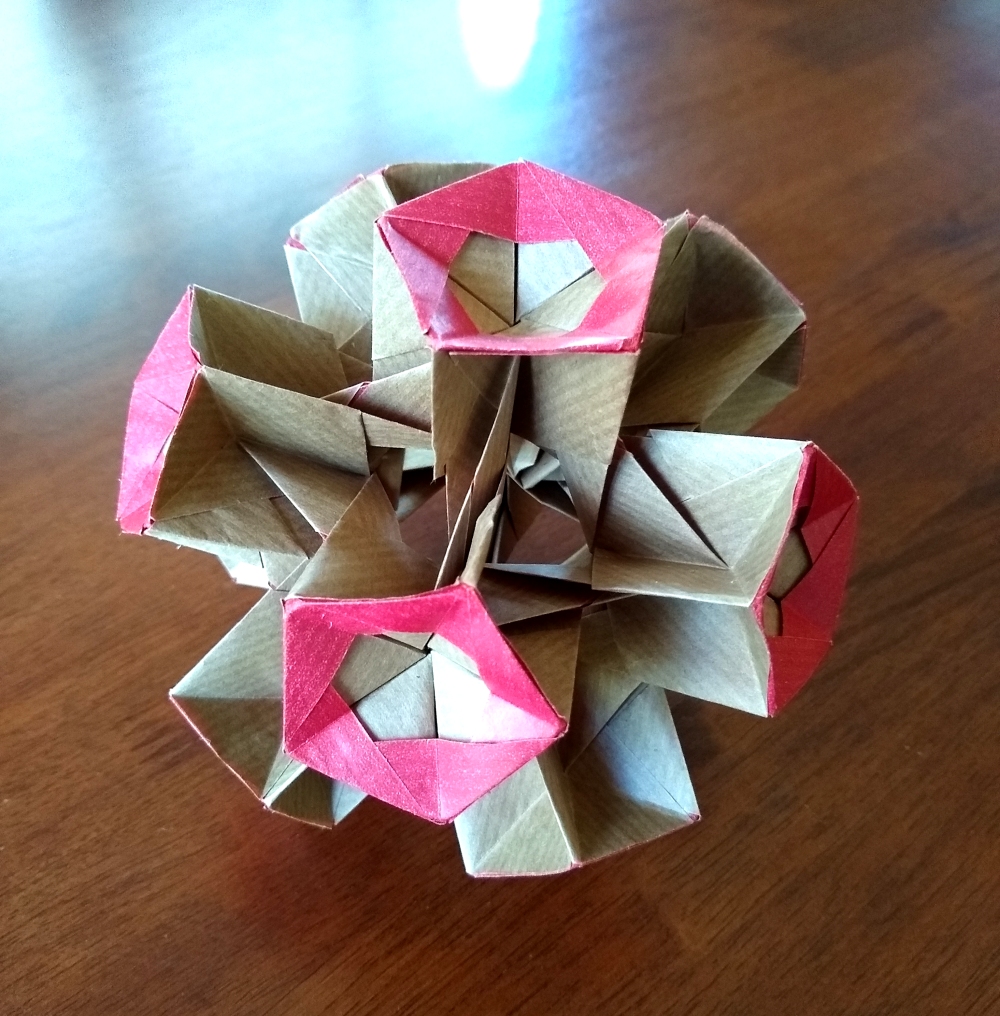 We learn via social media that Covid-19 was man-made, released as a viral payload from some weaponsied experiment (gone wrong, or not), is transmitted via 5G, and is defeated by injecting disinfectant and drinking bleach. We hear and watch idiot orange leader lie, contradict himself, blame storm, underfund, over-claim, then go and play golf while his country suffers.
We learn that some ffolk, tired of being "isolated" for a week or two in one of the most virus-ravaged countries chose to riot (hence magnify the problem) for their right to congregate, despite social distancing suggestions in place to save their lives – and we see them turn up, enraged, with guns, like they can shoot the fucking invisible enemy.
We hear from celebrities, entombed in their mansions, doing it tough because they are down to only domestic champagne, we hear of crop circles, conspiracies, complete shit uttered by people with access to the greater public, in the end (like this post) it is all NOISE, no SIGNAL.
It appears scientists and health workers DO know how to mitigate spread, that social distancing IS effective at arresting spread, that outbreaks are inevitable but manageble if there is a healthcare system in place applying rational and reasonable steps, and that the world will return to some version of normalcy slowly and cautiously.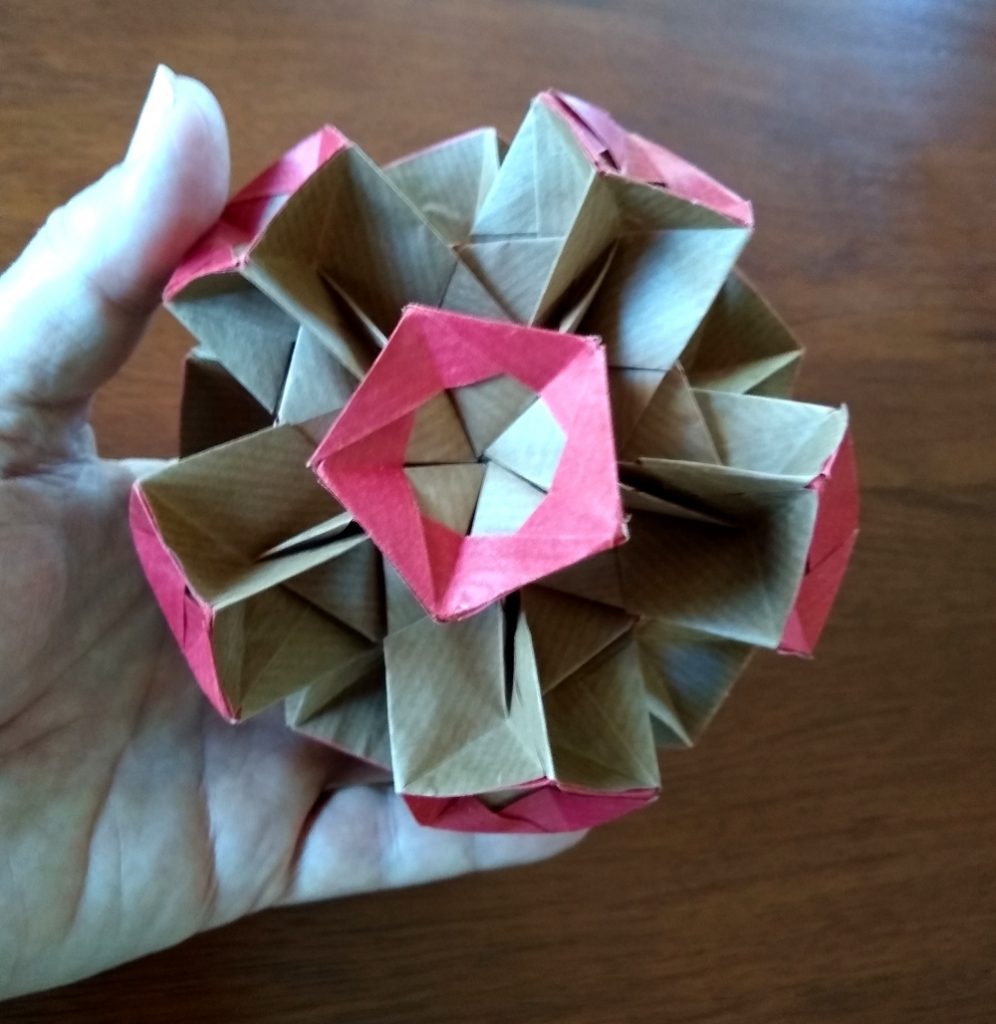 This is "Zenith", a 30 piece kusudama, designed by Xander Perrott (from his eBook "Folded Forms"), folded from duo red/natural Kraft. It is reminiscent of the shape we are seeing of virus (cells?), it was folded during a telly binge, it helped to calm me down when I think of work Monday: I am a teacher, for the past few weeks I have had had nearly normal classes (I teach mostly year 11 and 12, they were back in F2F after an extended period in ISO). This coming week, all students return to a tiny inner-city campus. 1700 boys, 120 staff, no room to swing a cat, social distancing impossible. Happy days.