Now I hate it when things get the better of me. Mid year I tried this model only to have it disintegrate in my hands half-way through amid a flurry of swearing: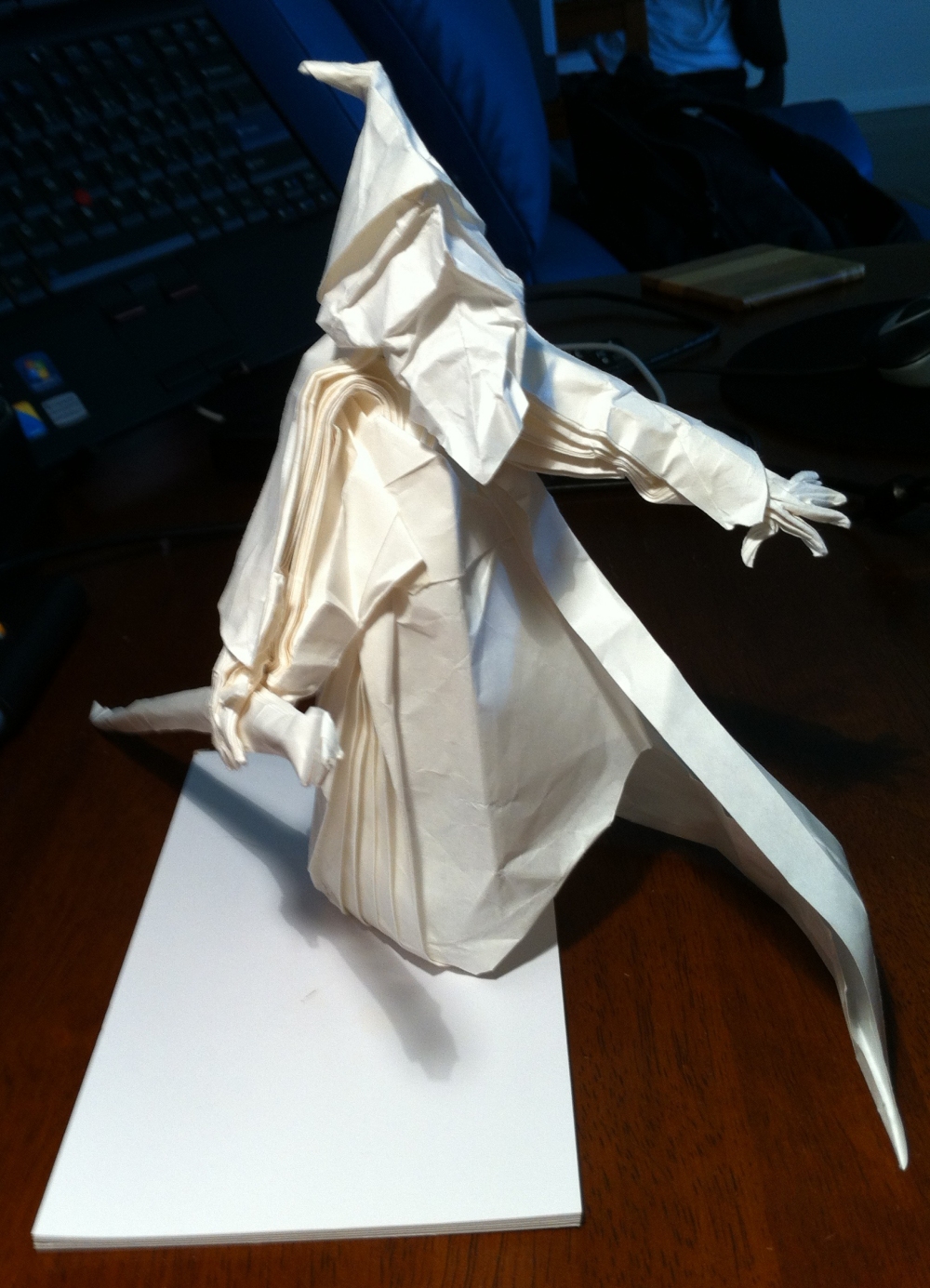 This is Satoshi Kamiya's Wizard – well, my rendition of it at least. It is fairly faithful to the instructions and I am totally stoked I actually made it to instruction 159 with paper largely intact and the resultant tortured mess looking even vaguely wizard-like.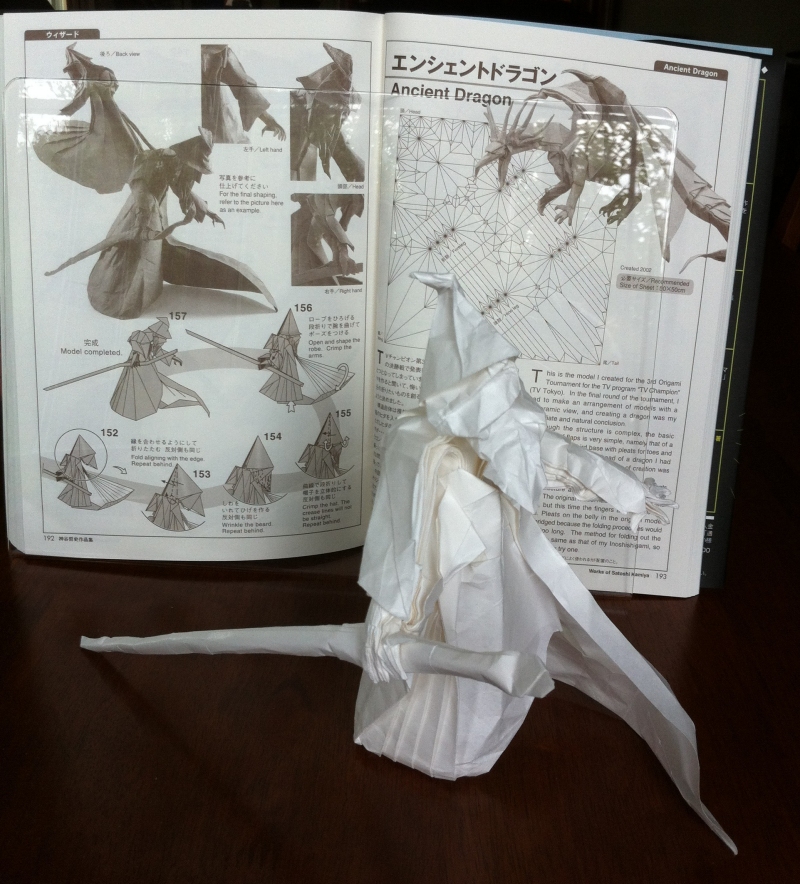 This is a breathtakingly difficult fold – take ONE square of paper and from it fold a man (face, hat, hands with 5 fingers each) in a pleated, swirling robe, and make she he has a full-size staff as well. He free-stands, one hand grips his staff, the other is in mid-conjure and there is a sense of movement and authority about his pose.
Wow!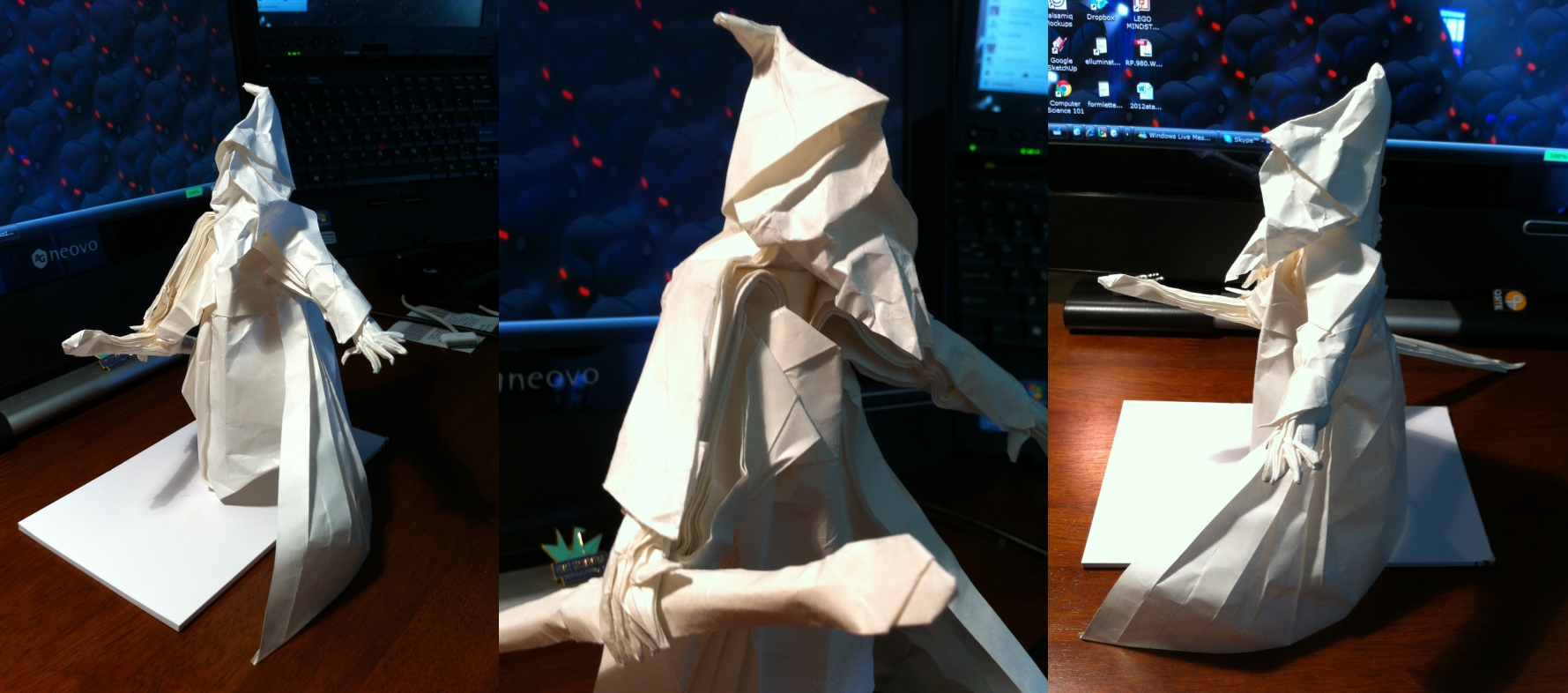 This has taken me an age, I have tried not to proceed until I actually understood the next instruction (no mean feat near the end when judgement is more important that reference creases) and for my first successful fold I am totally stoked. I videoed a 1.5 hour section near the middle of this model, last weekend, and thought Australia day (today, a public holiday) was as good a time as any to finally finish it. I did not take into account the effects of the stifling humidity of the paper, making it very brittle, so care, attention and only a little bit of swearing was necessary.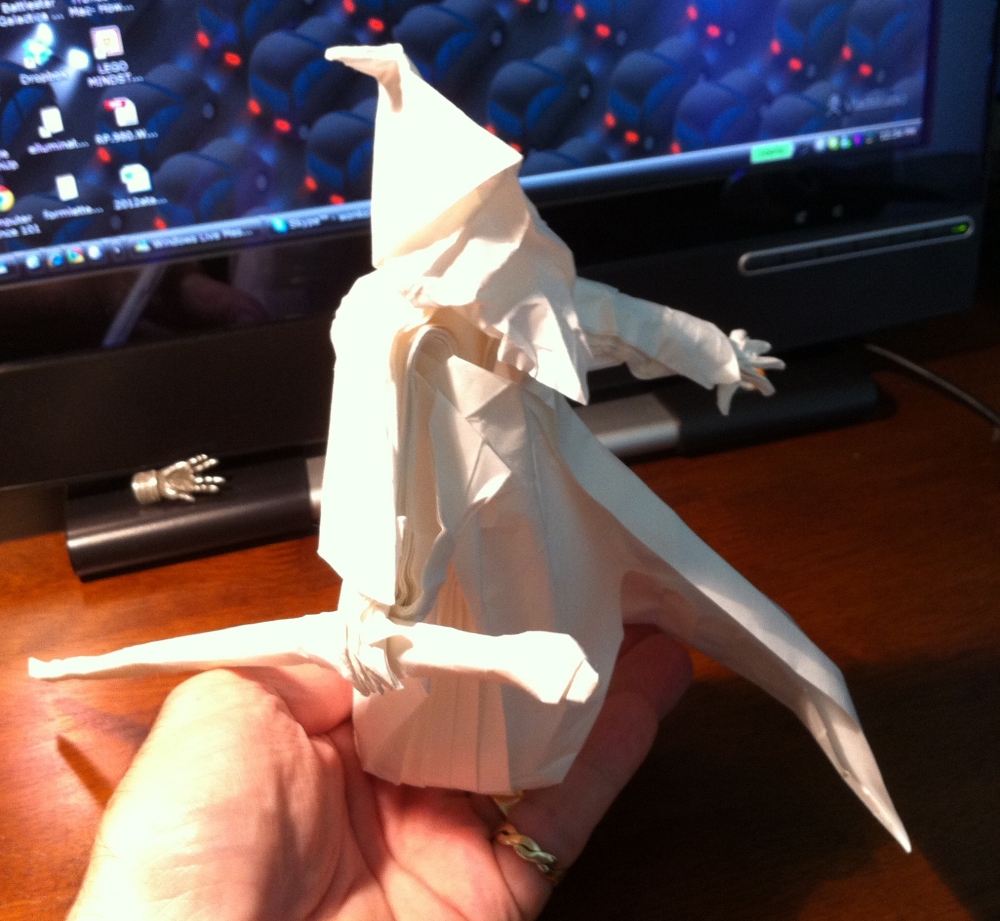 Now I know what ends up where, I suspect the next time i fold this (and yes, I think I will) will go more smoothly I suspect.