Our lives are a lot like a blank sheet of paper – WE decide when to put creases, who adds folds, how permanent they are and we are constantly given a fresh sheet to start over: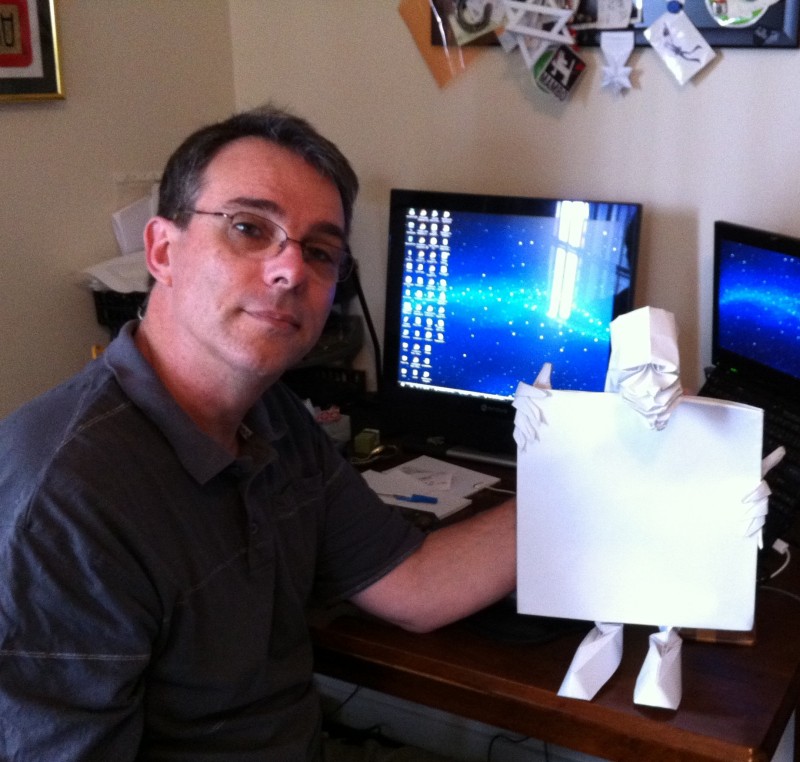 This is my interpretation of Eric Joisel's "Self-Made Man", a little origami man that is folding himself and I am stoked that this worked, given how little information I had to go on and the scale of the materials.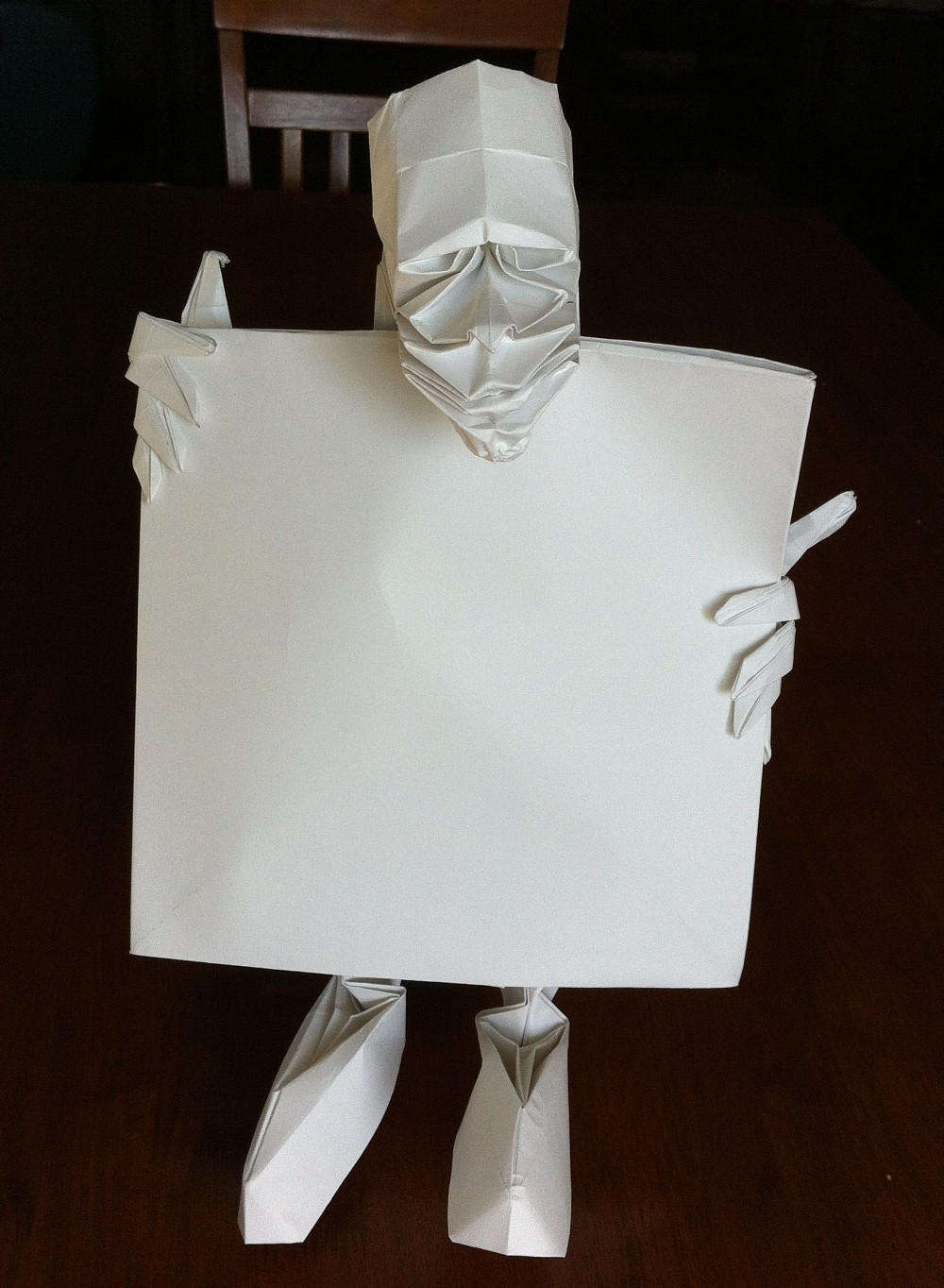 I started with a 78x130cm rectangle (3:5 for those trying to do the maths) and then transferred a crease pattern (the only clue I had as to how to actually achieve this model) on to the sheet.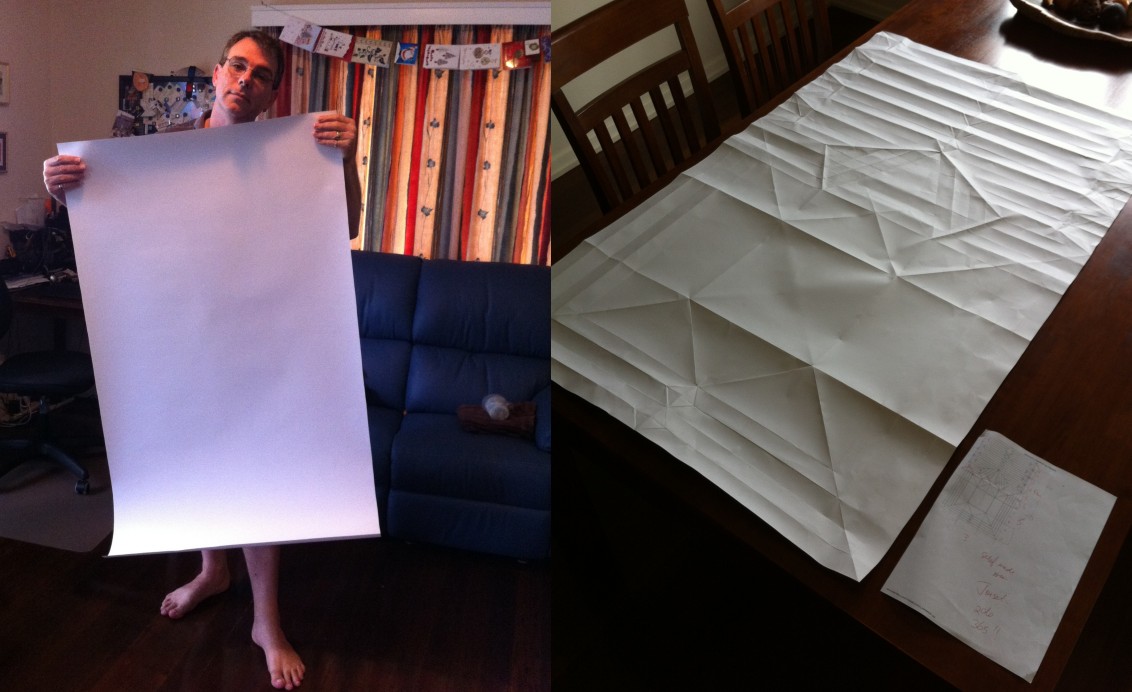 The "collapse" was an exercise in self control really as the paper was really brittle and there were some complicated accordion pleats that seemed to turn in on themselves. The aim was to leave a square of paper (26x26cm) unfolded and build the little man (arms, legs, head) to seemingly appear from behind this sheet.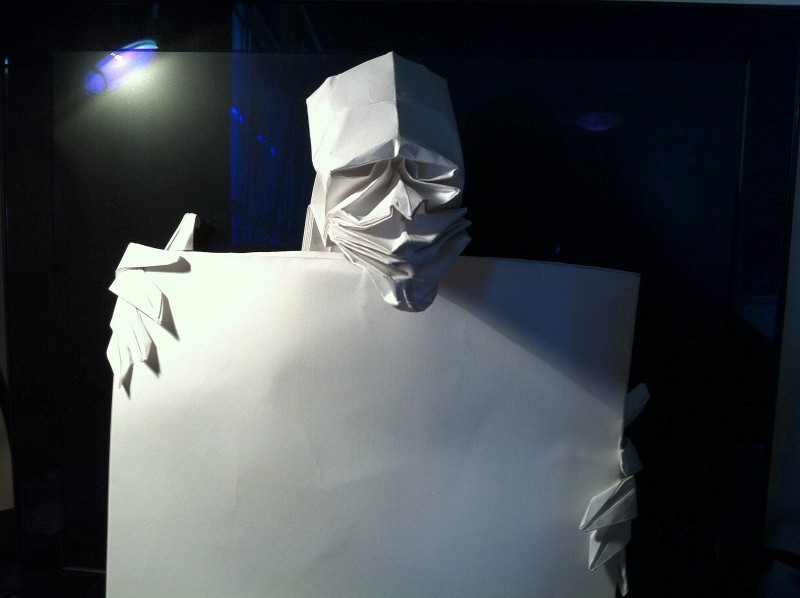 In the end, the layers were thick, it weighs a ton but more importantly he has loads of personality and is a fitting end to my 365 Origami Challenge.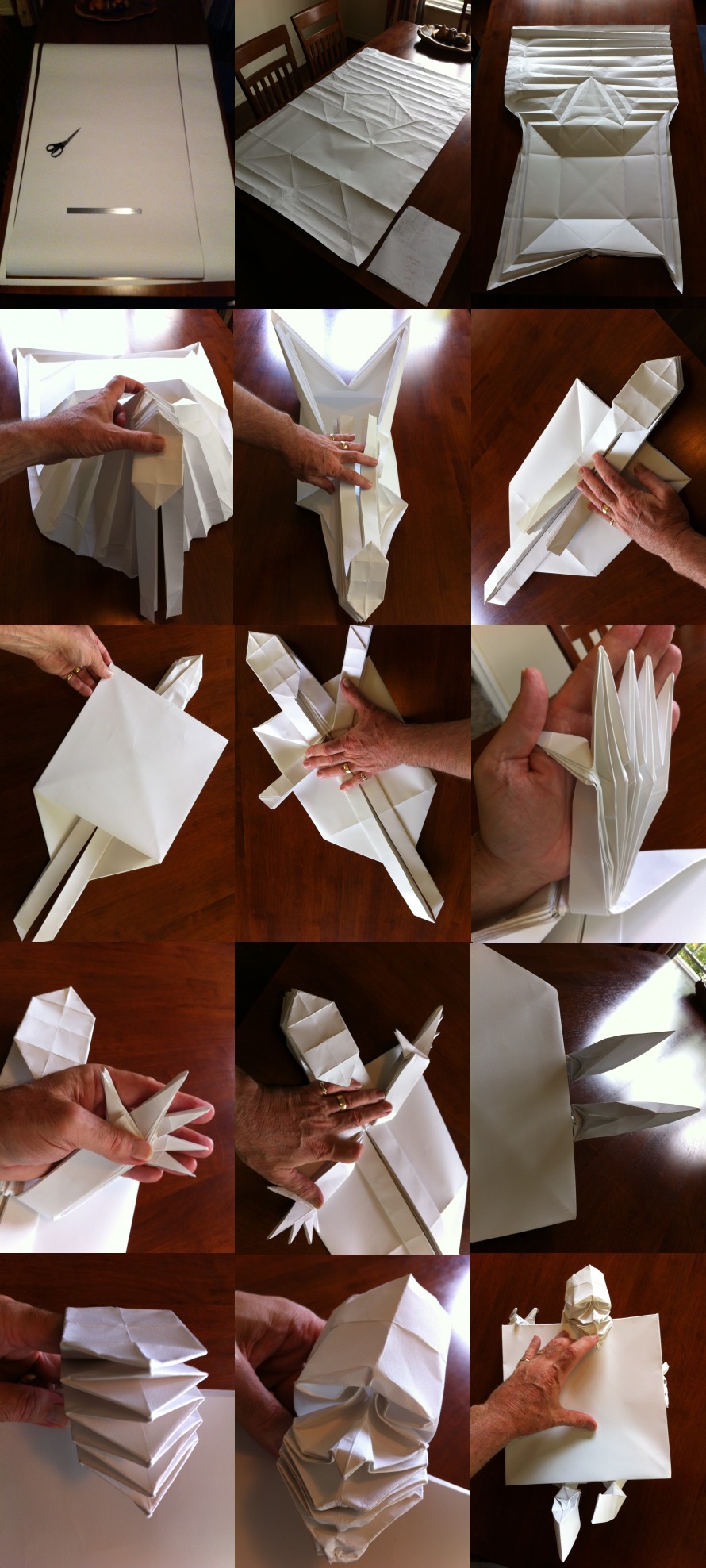 In retrospect, this is an amazing fold and with some careful planning, patience and ample cups of tea I am so very proud to have folded it. Hope you like him too.
This little fellow has a special purpose, so will not be auctioned, sorry.