I love meta – that examination of self-reference is great brain food, and this fold designed by Neelish Kumar fits nicely into that philosophical space: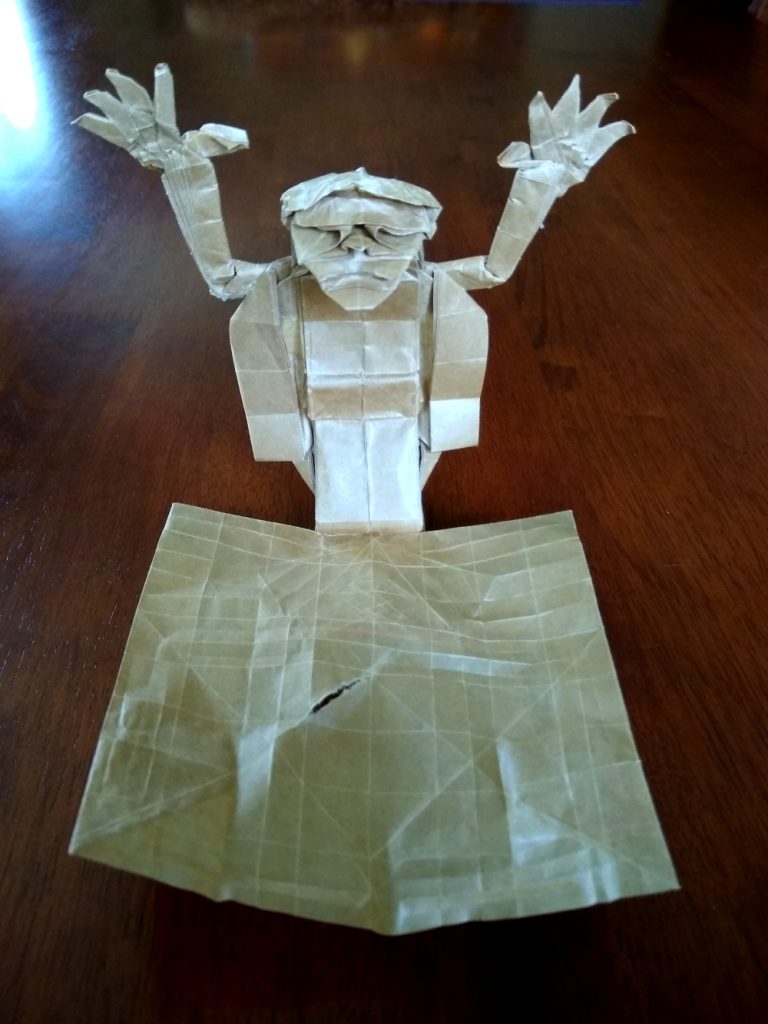 Nominally named "Origamist's Worst Nightmare", it is a place I have been – being so into a model at the expense of the materials, having it disintegrate in my hands as I work it.
The more observant of you will notice a despairing folder, paper ripped along a much-worked crease. Look closer, the crease pattern is Eric Joisel's "Dwarf", a particular favourite that I have ruined many a sheet mastering.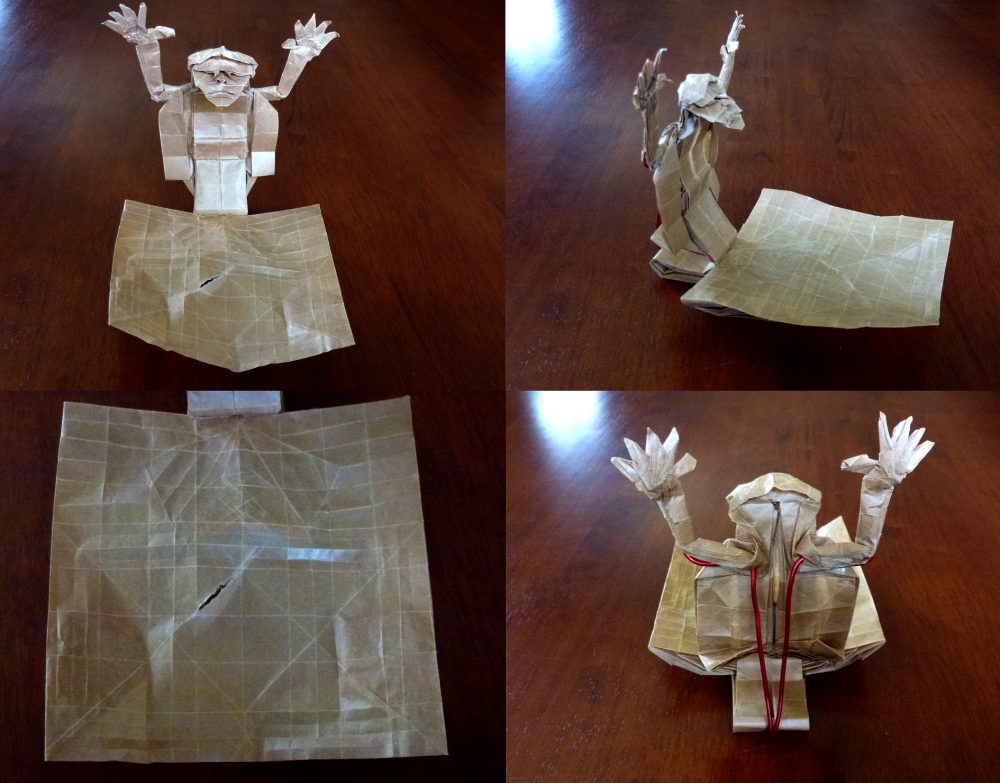 There is a lot to love about this model. While being fairly conventional box pleating (gridded collapse, mostly on 45 degrees), the level of detail here is lovely – face with hair, soulful eyes, nose, grimace and chin. Body with tshirt and coat, kneeling jeans and folded sheet, all from one uncut square.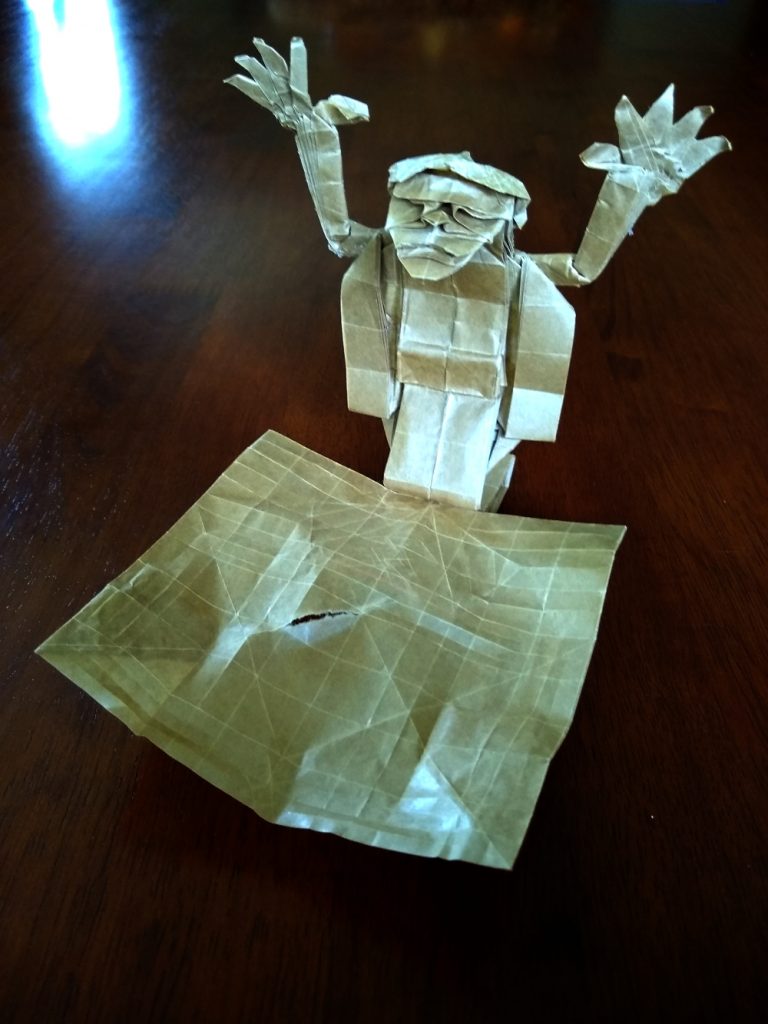 Another level of meta – the face is based on Joisel's face structure (a Joisel folding a Joisel … like the "birth" and "self-made-man" studies by Joisel).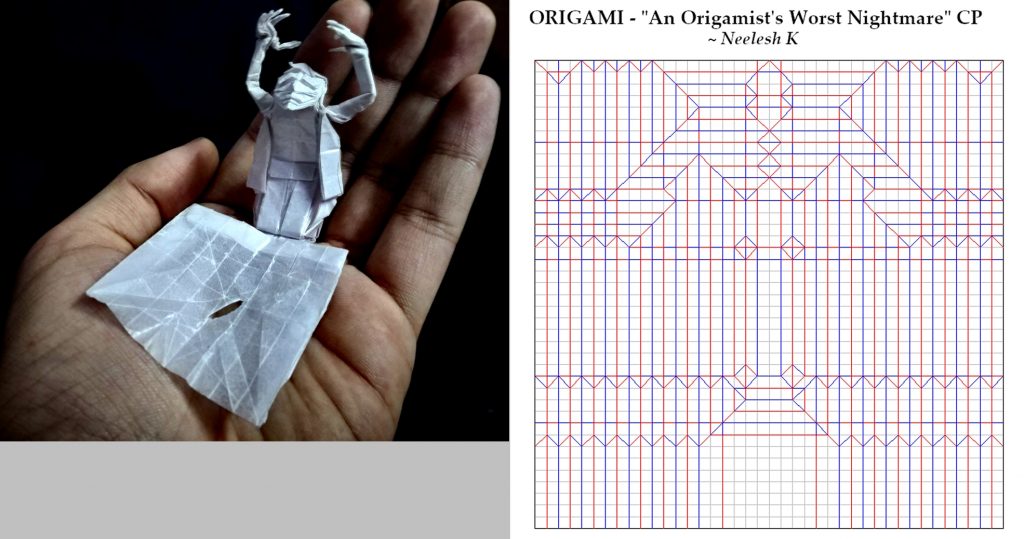 This fold arises from a "Crease Pattern" based on a 40×40 grid Neelish shared on Fakebook – I am not good at solving CPs so this was a fabulous exercise.

Helpfully, Neelish indicated mountains and valleys – most published CPs do not indicate M/Vs, and there is an art in "solving" them and working out how to perform the collapse and shaping – something I am still learning.
I like this a lot, I have been this guy, fab design, fun fold, terrific procrastination material.