I love meta – that examination of self-reference is great brain food, and this fold designed by Neelish Kumar fits nicely into that philosophical space: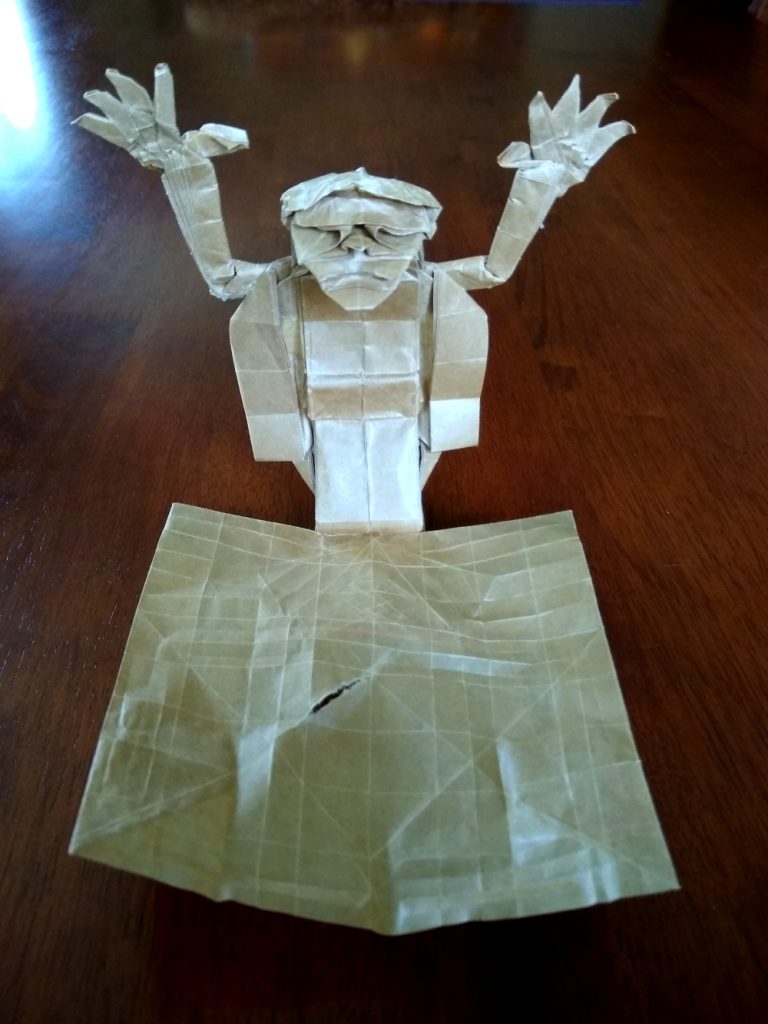 Nominally named "Origamist's Worst Nightmare", it is a place I have been – being so into a model at the expense of the materials, having it disintegrate in my hands as I work it.
The more observant of you will notice a despairing folder, paper ripped along a much-worked crease. Look closer, the crease pattern is Eric Joisel's "Dwarf", a particular favourite that I have ruined many a sheet mastering.
Continue reading