Roman Diaz is one of many talented Spanish origamists and with this model he captures something of the proud noble stallion: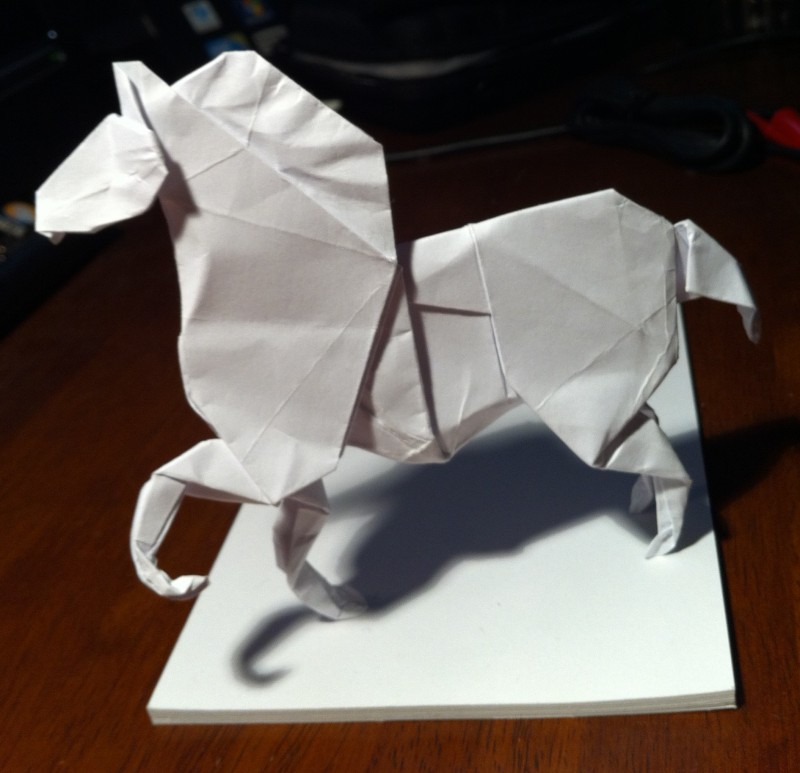 there is much to like about this model – apart from it being a nifty use of the fish/camel base, the posture, proportions and attitude evident in the horse are present in this little model. He is also free-standing, on 3 legs, neato.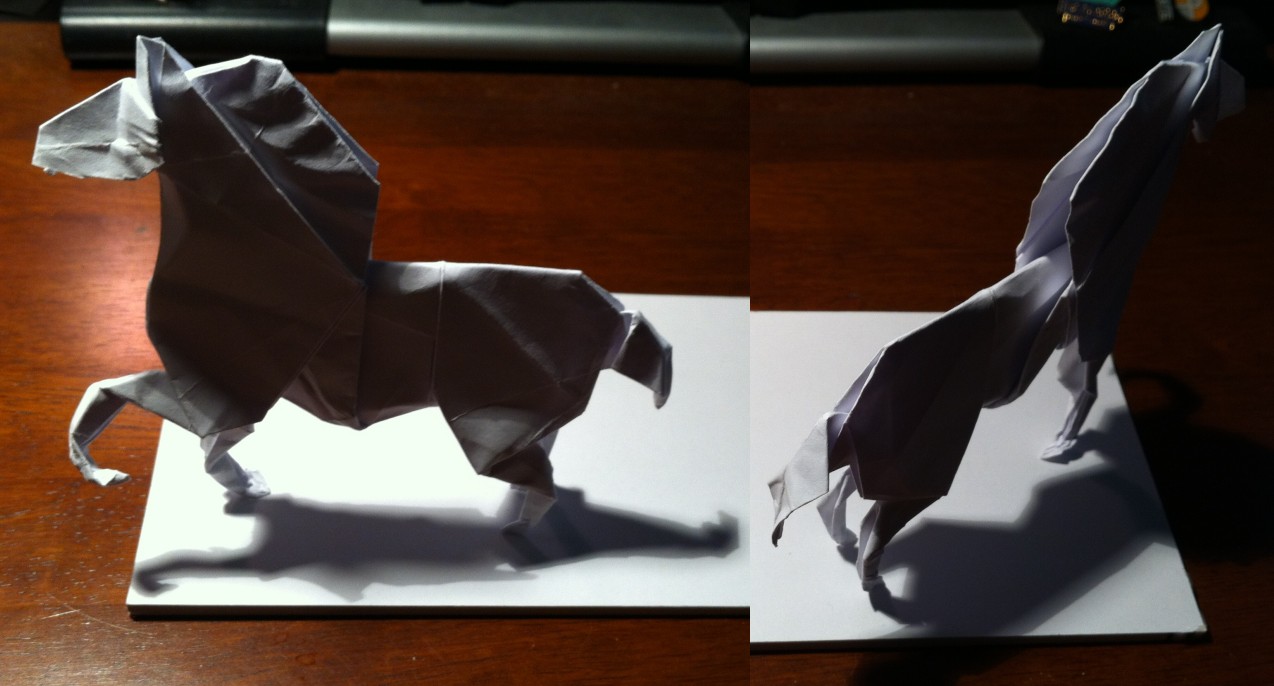 A slight mis-calculation in scale made this model really difficult to fold – the thickness of paper and tiny details made shaping a real challenge – I will fold this bigger because there is much model-ability here, truly clever design.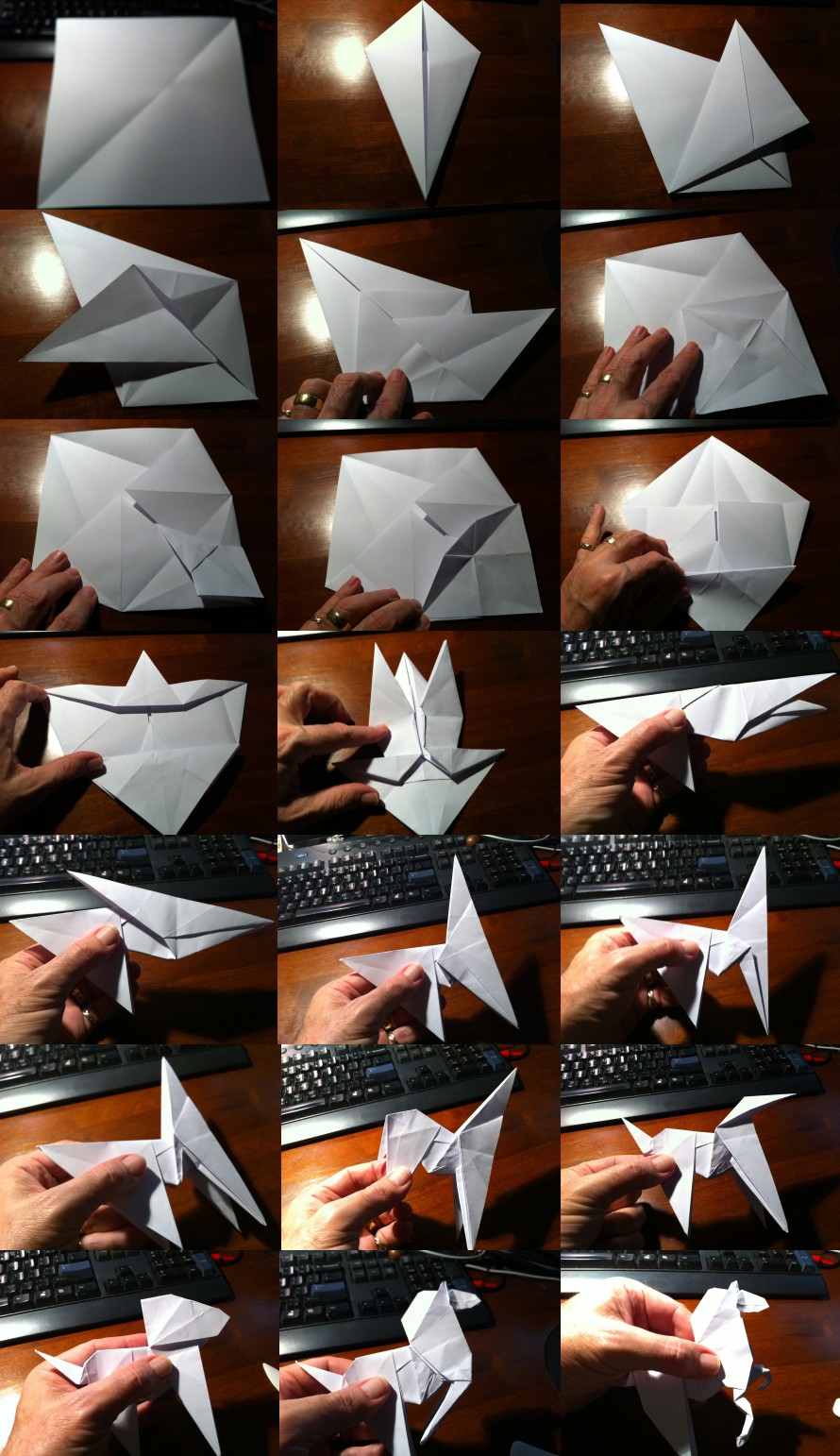 I got caught up in a much more complicated fold and completely forgot I had no fold for today, so searched the list of "must dos" and came up with this one. Happy with this as a first fold.