…as my daughter often points out, anything that is not pertaining to elephants is irrelephant (lol, she even has a tshirt that proclaims that).
So I thought I would make her an irrelephant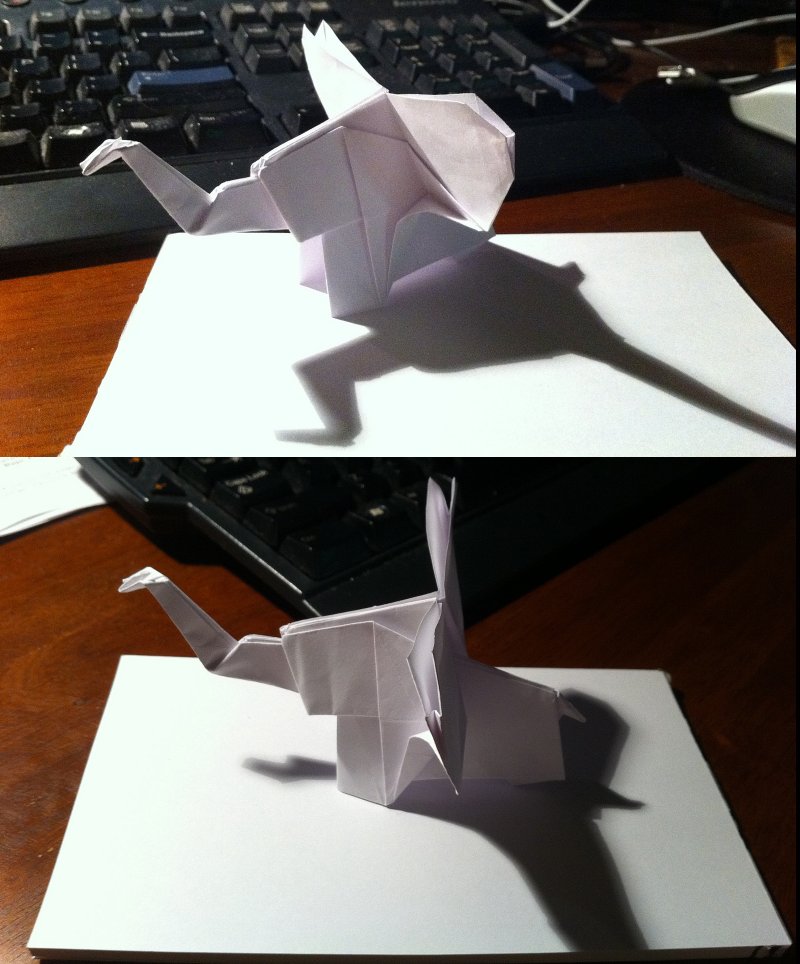 I have lots of elephants, this is quick and capable of some nice poses – I modified the body a little from the diagrams I had, rounded the tummy and repositioned the bum/tail to make it more "dumbo" like, might try another later in the year, we shall see. Nice big ears – does that make it an African or an Indian Irrelephant? … Google it now!!