Our school has large display cases. I have kilograms of origami at home, in showboxes, tidy tubs, cupboards, garbage bags and display cases … one thing led to another: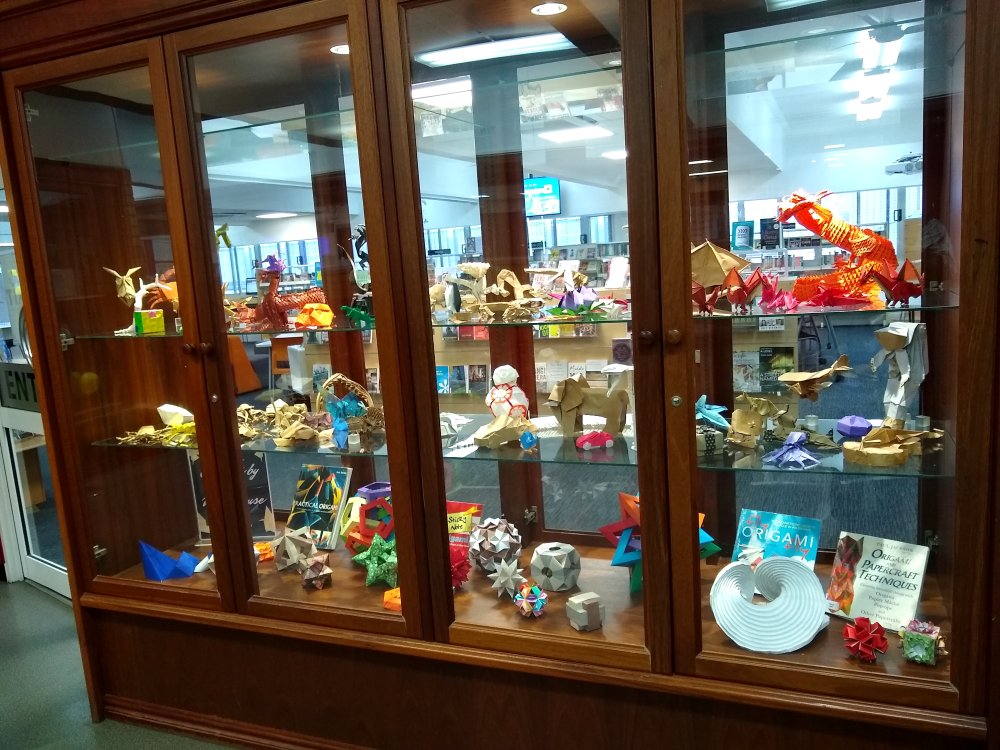 My aim with this display to to show the variety of forms modern Origami takes, from traditional, figurative, geometry and abstract. Additionally I have included 14 different dragons, a current fascination – can you find them all?
I feature some of my favourite pieces, designed by legends such as Satoshi Kamiya, Robert Lang, Eric Domaine, Francis Ow, Ronald Koh, Kade Chan, Eric Joisel, Brian Chan, Jason Ku and more.
Continue reading