I was determined to test whether my first fold of this nightmarish, but charming, fold was merely a fluke or not, so I set about folding it from a 3×5 cut from an A1 sheet.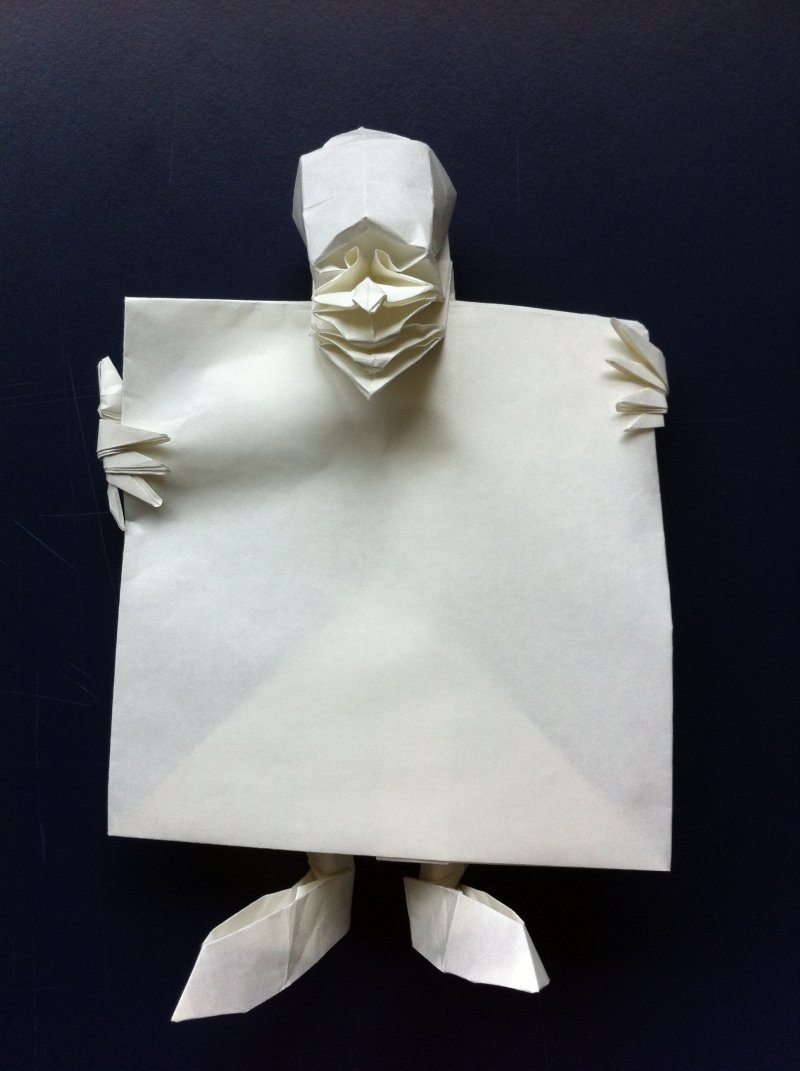 The geometry for this model is amazing, and the challenge is to only put in the folds that are necessary to achieve the collapse – an interesting challenge indeed as construction lines, preliminary constructions and fold-flow ons are difficult to control with such large format paper.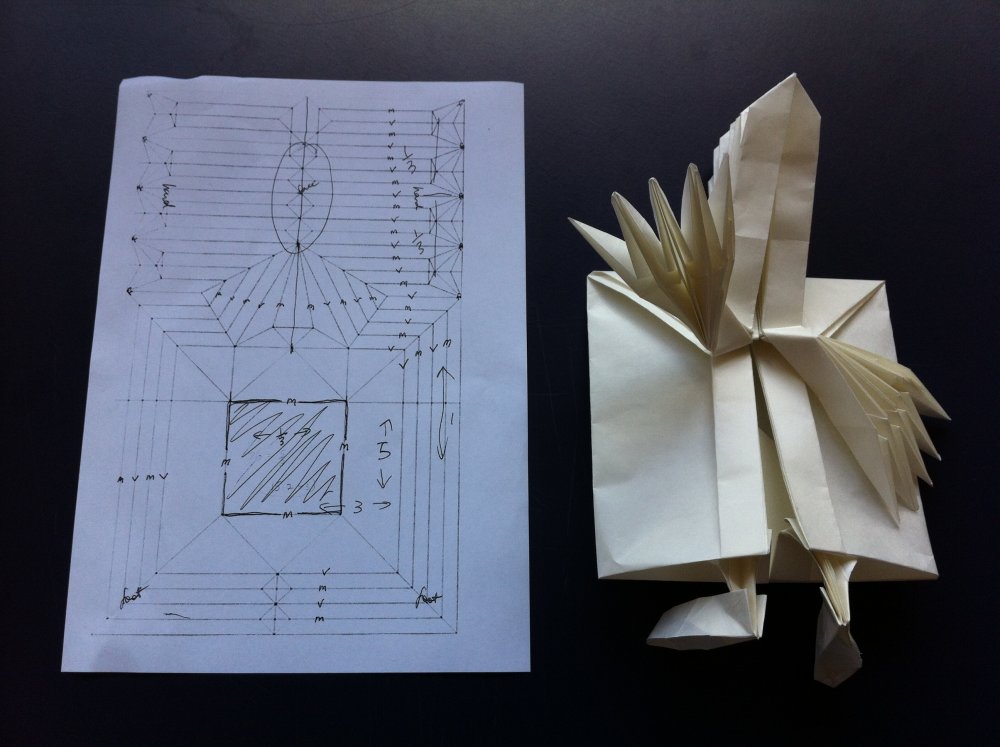 I love the result, given this paper was thinner than the original #365 fold, the features and structure are much more considered and I think he has a lot more character in his face and pose.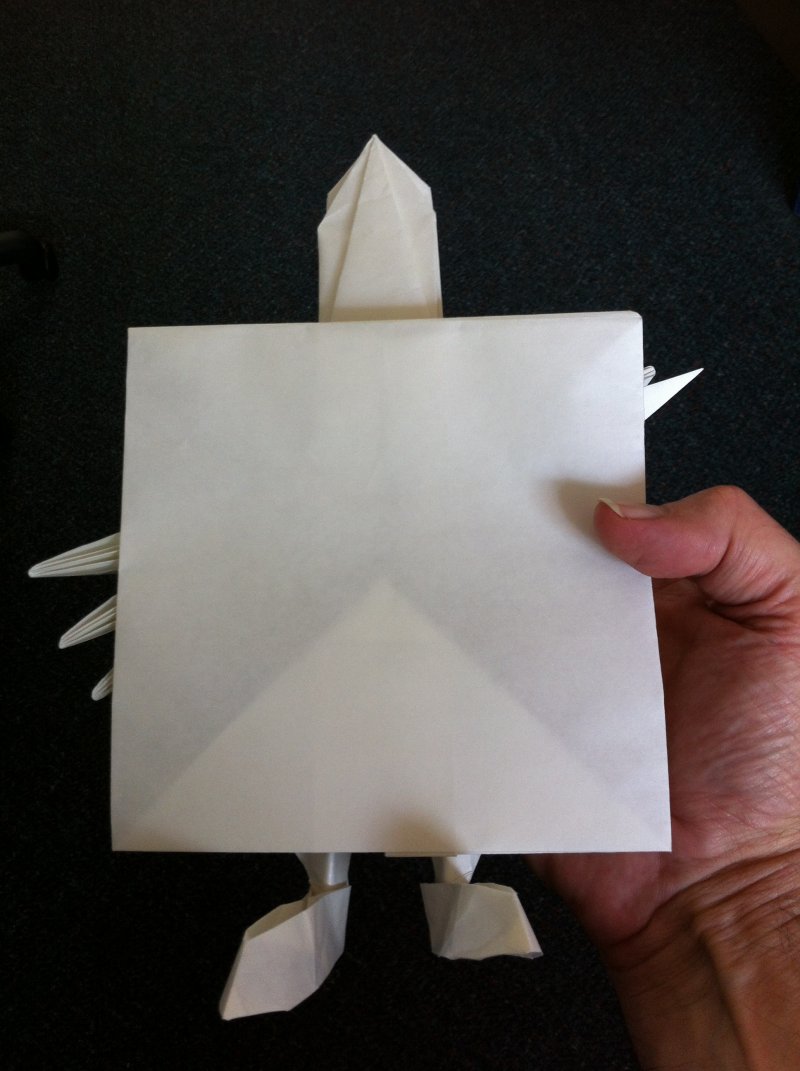 This is one of my favourite folds from last year, and now I know it was not a fluke, I can fold it with confidence when I need to.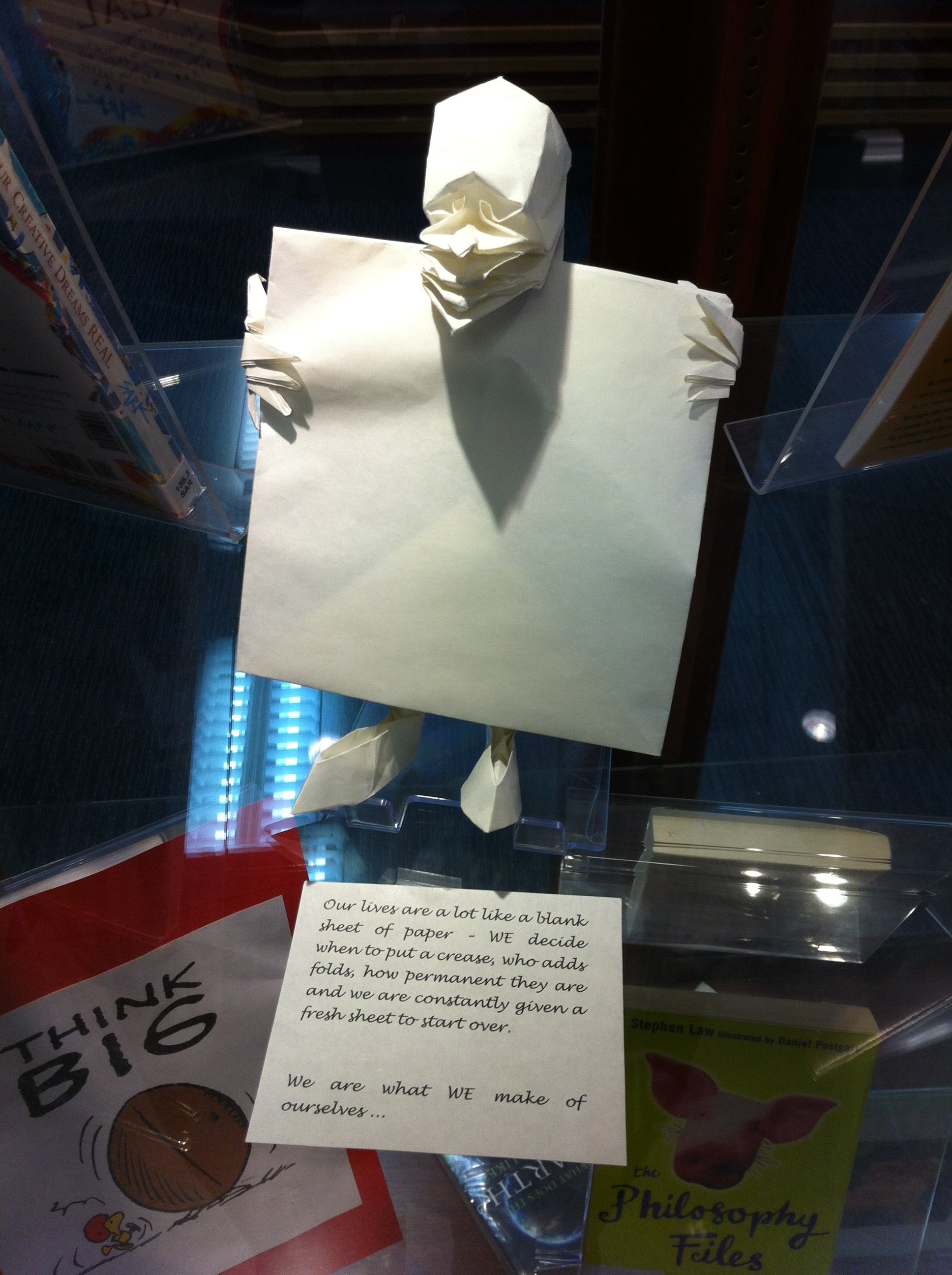 He is now on proud (temporary) display in the Library, with a suitable verse before him.