Now I have been a great fan of "Being Human" – particularly the character that plays the werewolf George: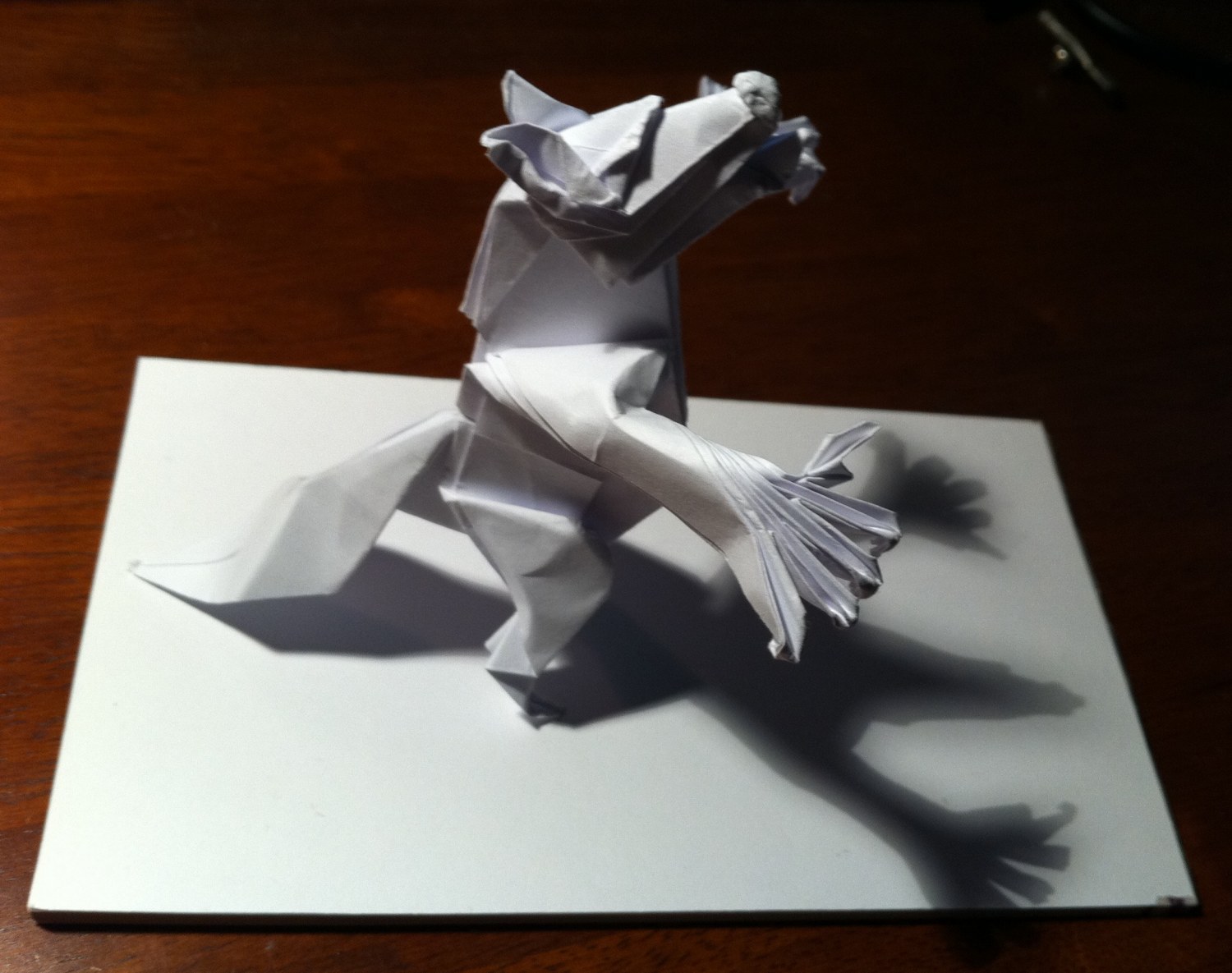 I found this astonishing model by Kade Chan purely by accident – I was googling the telly show to see if there were more episodes planned and found reference to this neato origami model of a werewolf, complete with staring eyes, pricked up ears, ferocious claws and a lovely tail and I knew I had to try it.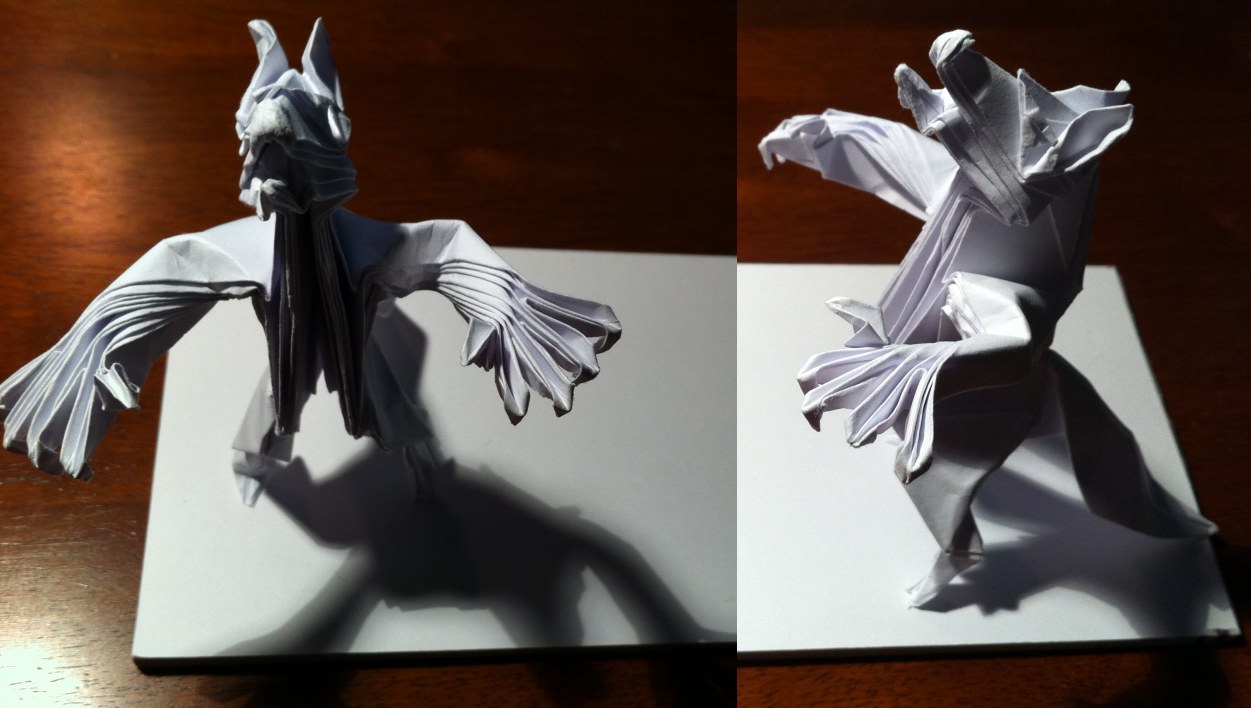 This is such a well designed model – entirely doable with copy paper (I used a square cut from an A3 sheet) – with some precision and patience the body comes together without fatiguing the paper too much and astonishing detail is possible because each part is only a few thicknesses of paper, except the arms with are a little bulky towards the end when shaping the shoulders.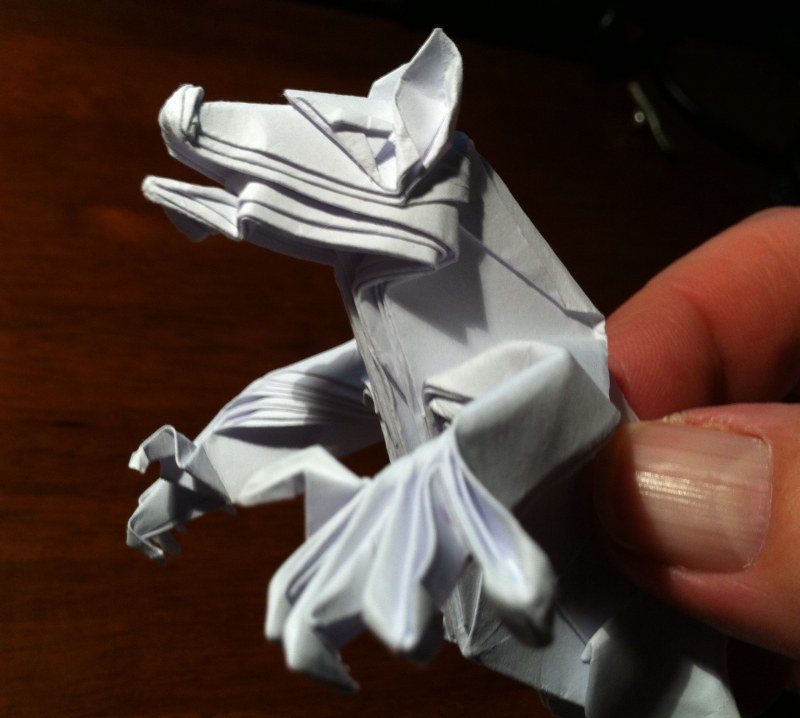 I particularly like the claws – scary things they are, with each finger posable and a snarly opposed thumb.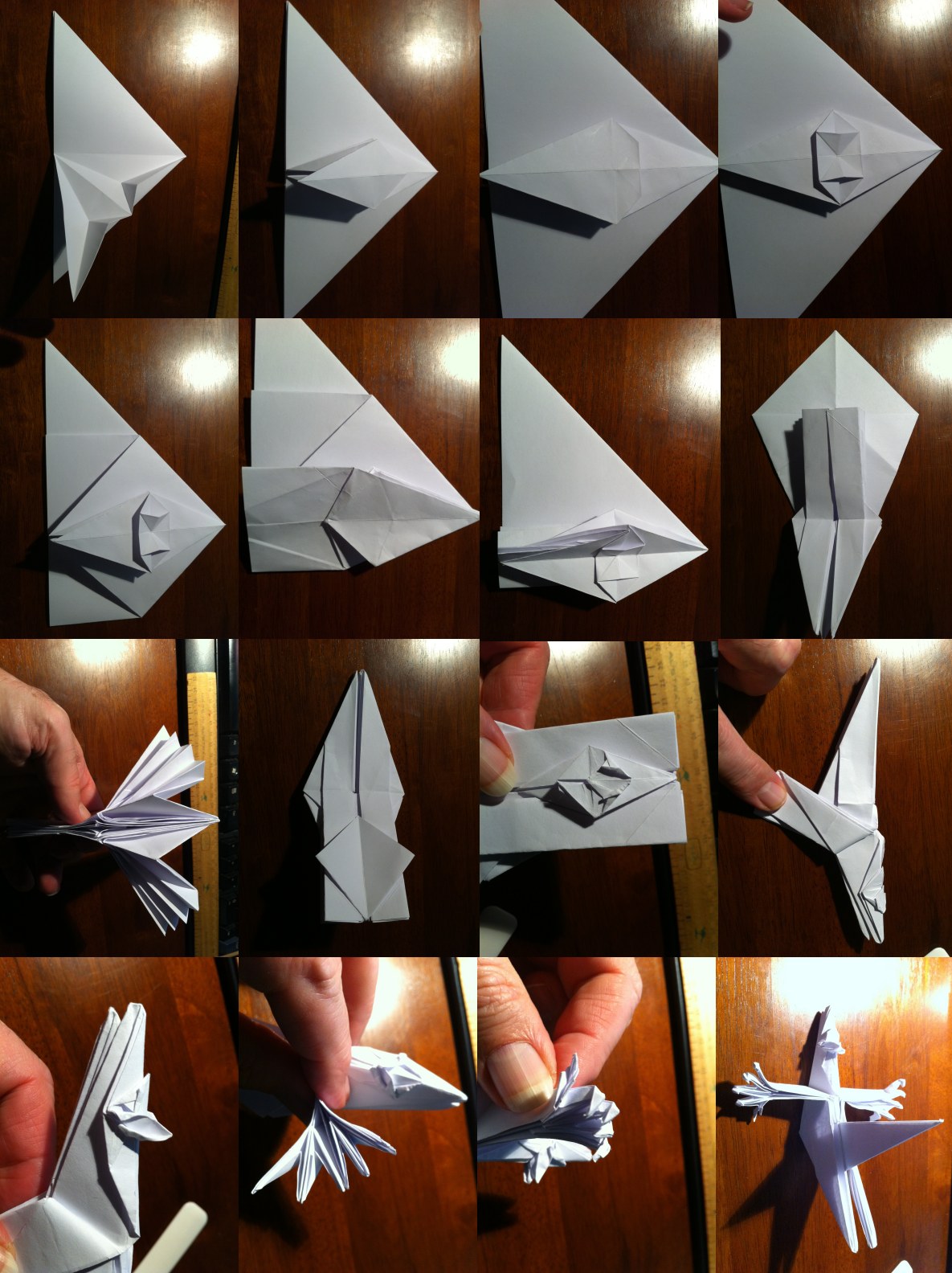 I could only find a vague photo sequence so had to guess in some stages by looking backwards and forwards towards the finished fold to work out what to do at times. This IS amazing, yes, you are right to be impressed – I am.
I will accept a round of applause, and cash to accompany any orders you have for me to fold you one of these.