As a DnD fanatacist, I am always on the look out for a good Dragon – Kade Chan's Fiery Dragon is one such beastie: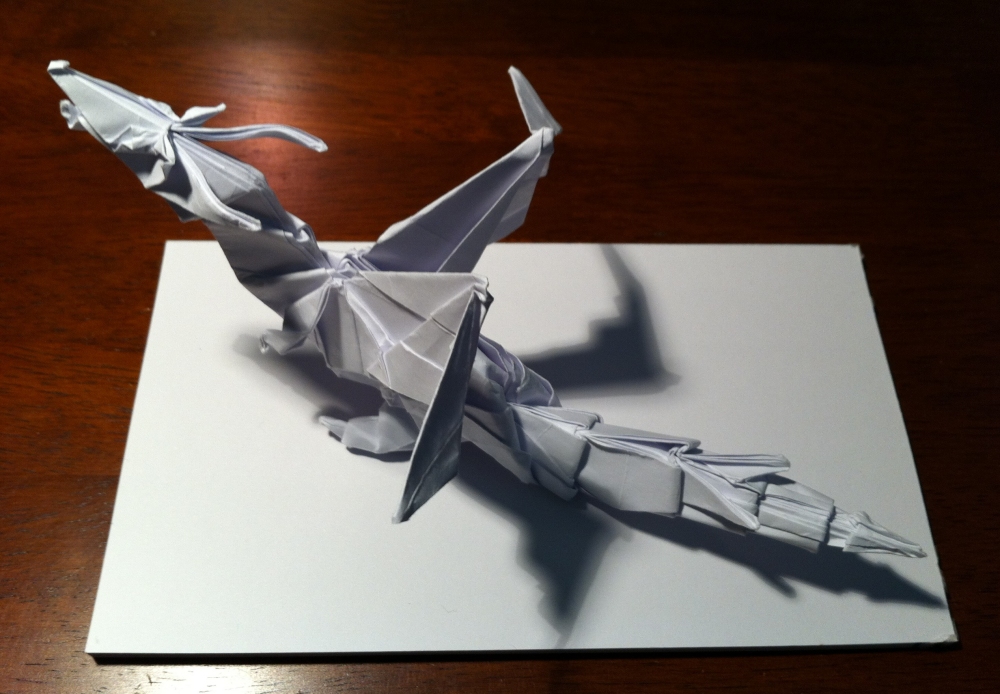 Having loved folding Chan's "Werewolf" I have had this model in the "must do" pile for months.

WOW – to take an A3-cut square and twist it to this degree and get such a lovely result with no paper fatigue demonstrates the brilliant design here – the body is so thick, wings so tortured, tail so tight, head so detailed that any of these features could have meant the paper split asunder but no.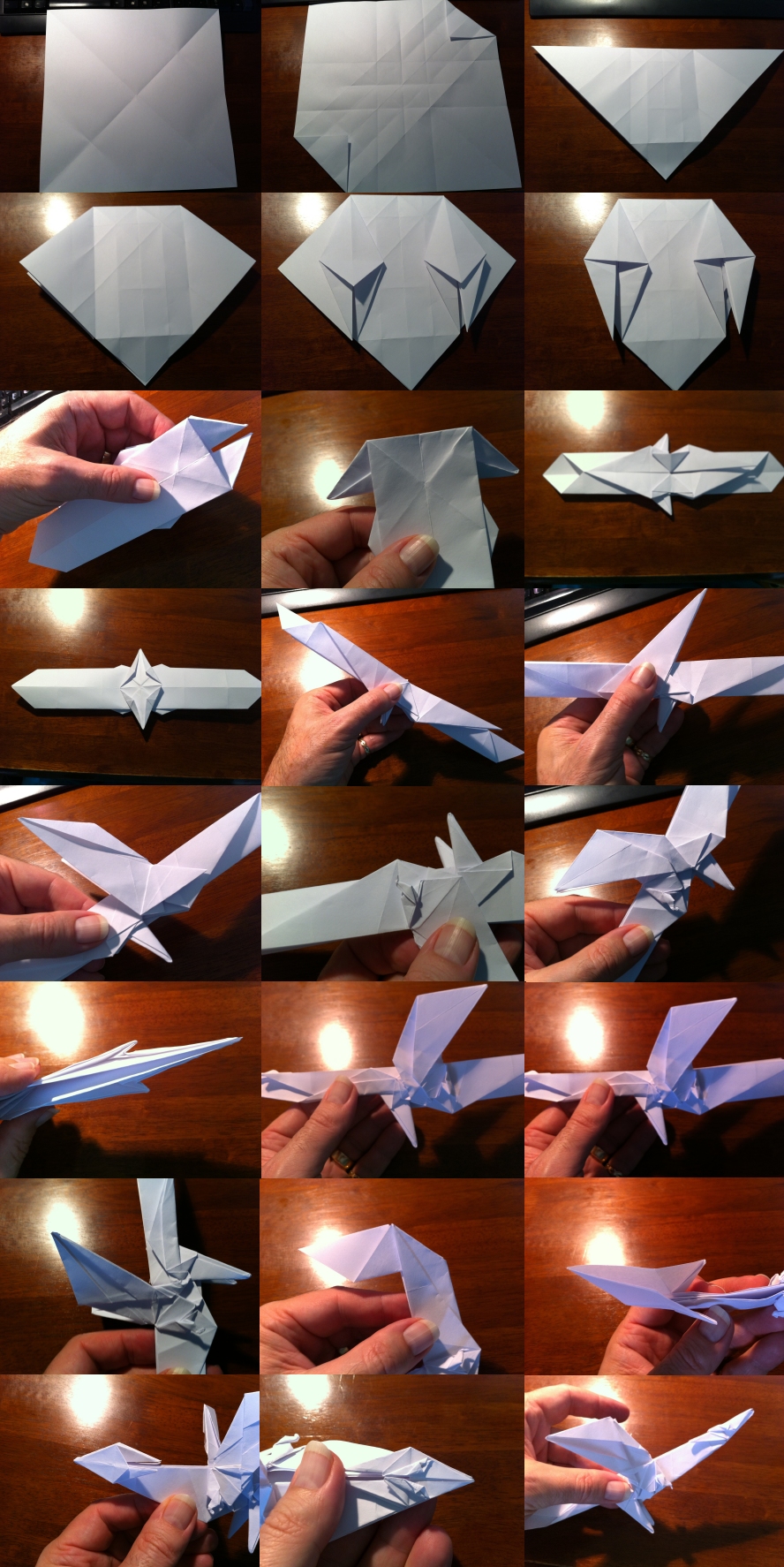 Coaxing copy paper through tricksey folds is beginning to be an obsession of mine – I have no doubt that many of these folds would be easier with more robust paper but … well … where is the challenge, right?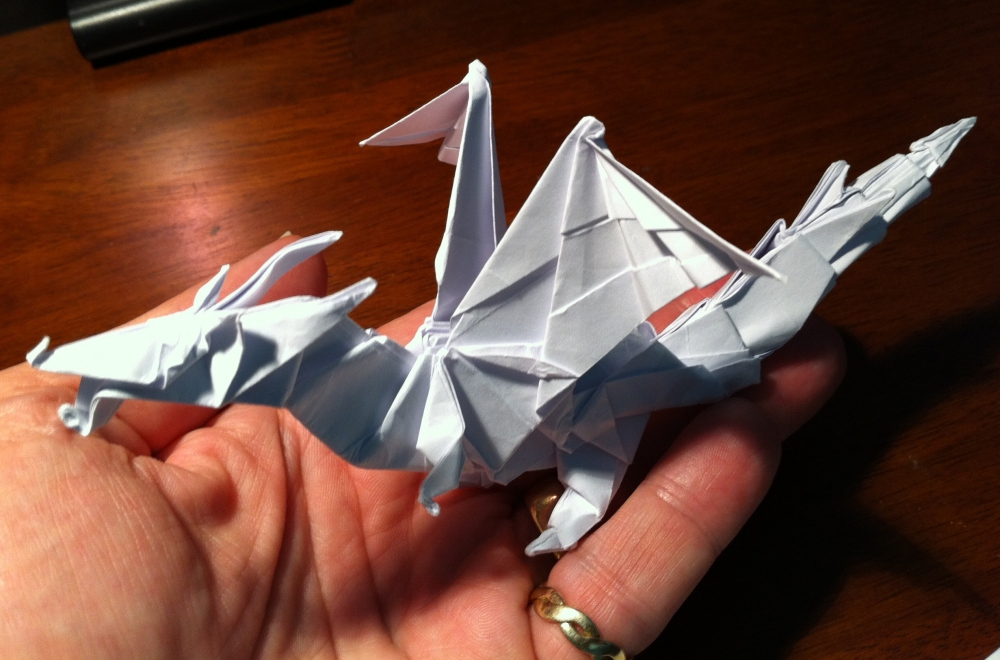 From all angles, this little beauty is 100% dragon and I will fold this again. If you look carefully he even has eyes. Potter fans will probably label this a "Horntail" or "Ridgeback" dragon, because we are knowledgeable about such things also 😛
Mastery of the square is something Kade Chan is known for, economy of fold and attention to media are the hallmarks of a talented designer. I feel honoured to have folded this one.