I have been a fan of Terry Pratchett's writing for as long as it was possible – his amagination and ability to tell engaging stories is breathtaking: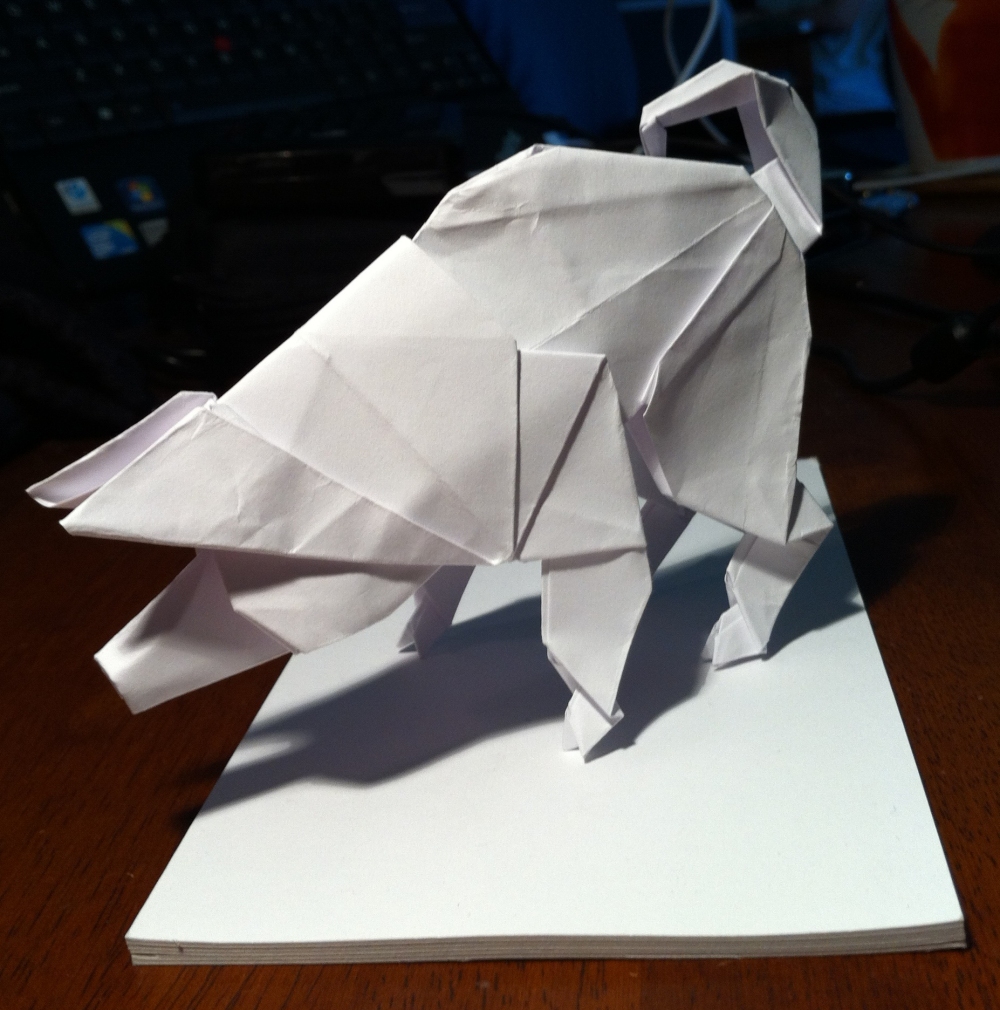 I thought it apt to celebrate "Hogswatch" – a Discworld event (and the name of one of the dozens of novels set in this amazing imaginary world). I am constantly amazed and amused with the stable of characters, situations and his turn of phrase – if you have never read a Discworld novel then you must, you really must.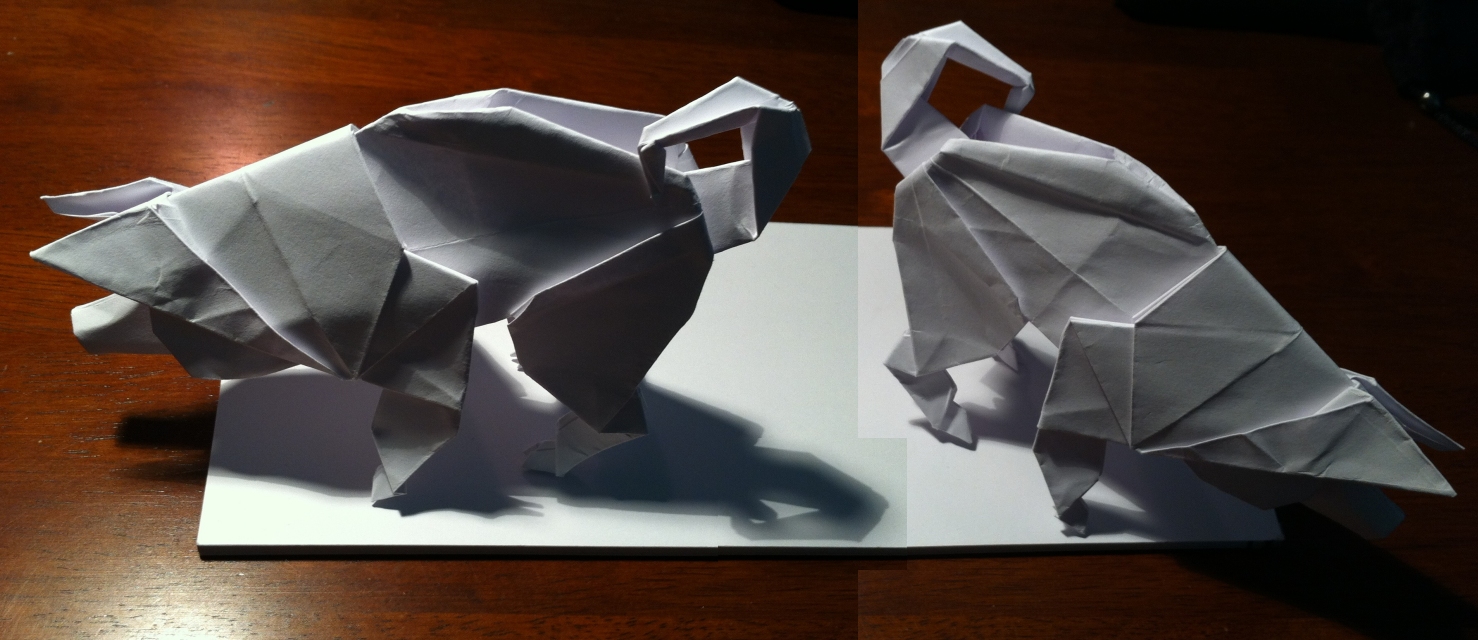 This delightful model is my favourite pig so far. designed by Adolfo Cerceda, folded from "Secrets of origami" by Robert Harbin, my oldest (and a bit fall-aparty) hard-cover book.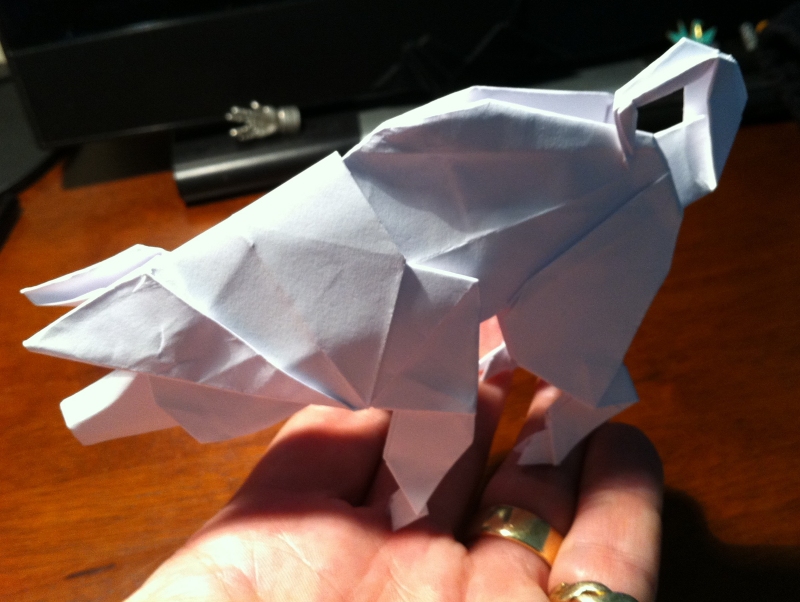 Complete with a lovely fat face, saggy jowls, nice ears, trotters and a curly tail, this compound model (uses 2 bird bases) is fantastic – very happy with it – he makes me hungry for bacon – is that wrong?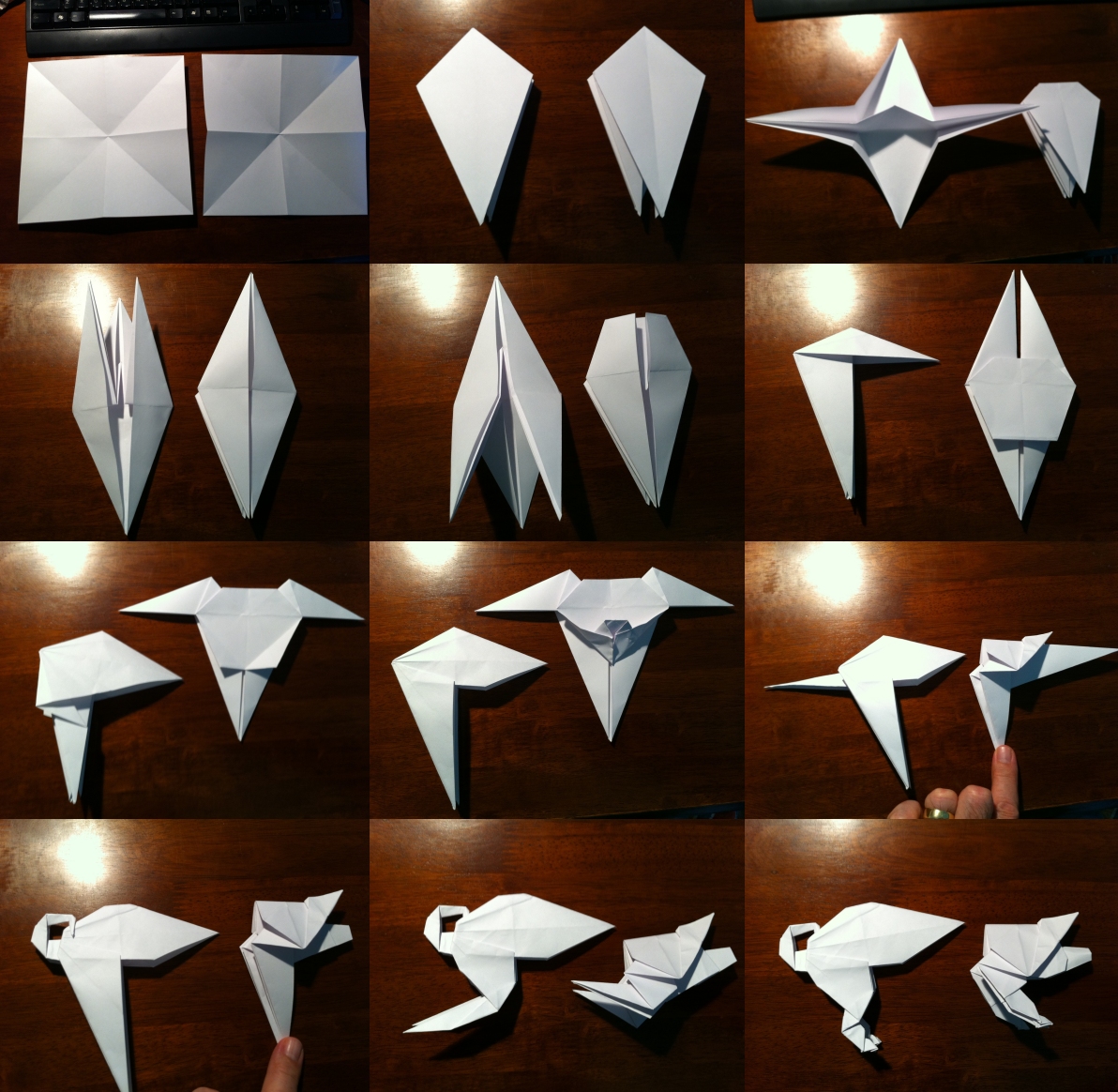 We shall soon be considering Ham, turkey and all the trimmings, with the festive season fast approaching, hope your Hogswatch is a good one.