For much of the past year (2014) I have been learning how to fold Satoshi Kamiya's Ryujin 3.5, as taught to me via a series of lessons cunningly devised by Daniel Brown (Mr Origami). I started this project on March 21.
This is Part 3 of a series that also includes Part 1, Part 2
Lesson 18 was folding the head in isolation – I must admit that even when searching for photos on how the head of this beast should end up, none really make it clear. What is clear however is that there is a terrifying amount of detail.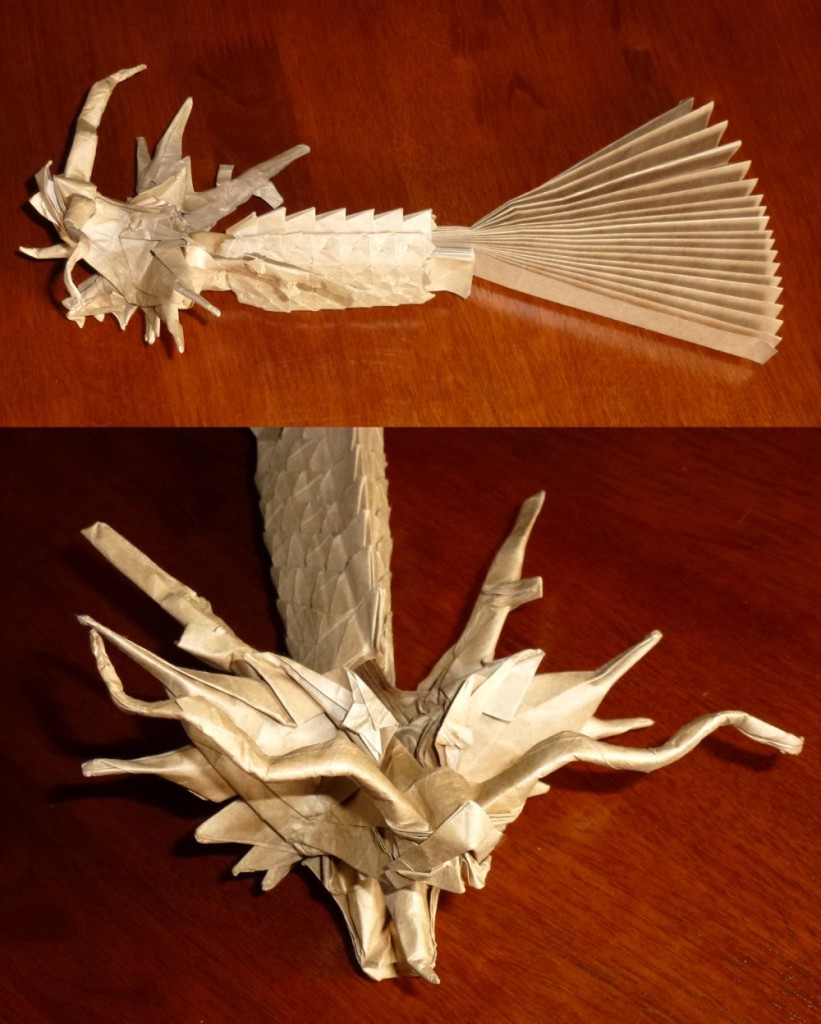 Following photodiagrams (in 3 phases 18a, 18b, 18c), I ended up with a beautiful thing that is my take on how a eastern dragon head should look. Continue reading →