After much care and attention, diligently following expert lessons (courtesy of MrOrigami's Daniel Brown), I have managed to successfully navigate lessons 1-11 in what promises to be an ever intensifying journey towards understanding the whole model. This is PART 2 of a previous post. Part 3 also exists.
Along the way I have learned a LOT about myself – patience is it's own reward. If at first you do not succeed, try, try and try again (something I needed to do for lesson 11 – which I folded 4 times until I got it right, each attempt taking me 12ish hours)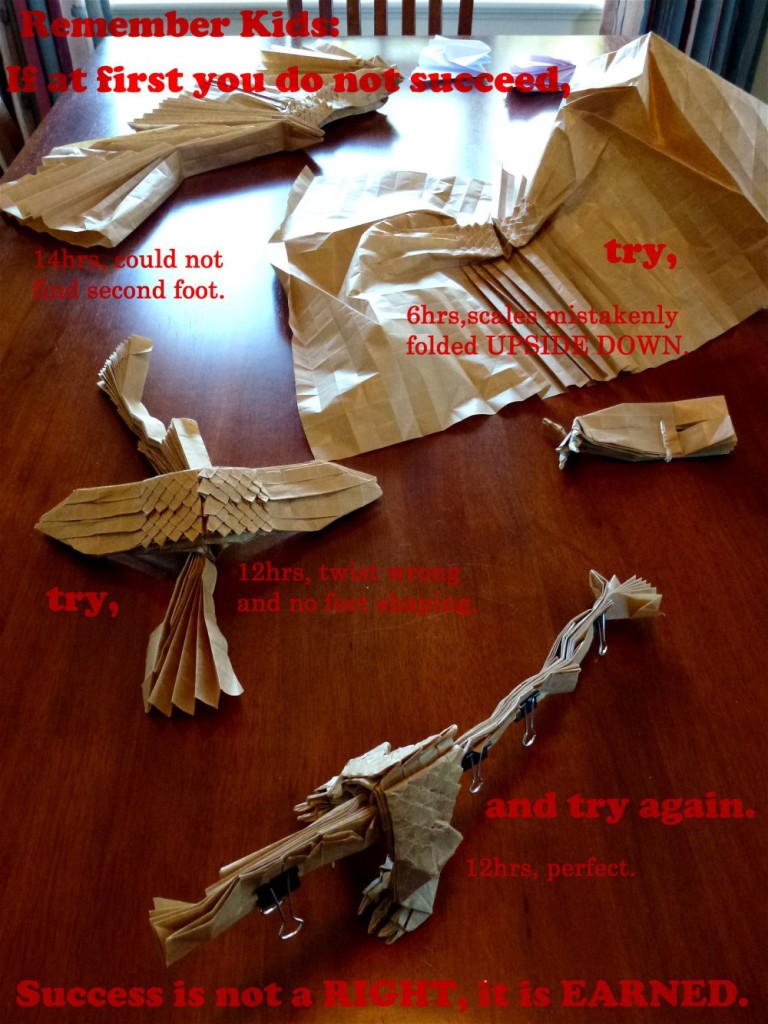 I can see why Satoshi Kamiya (the astonishingly talented designer) has not folded lots of these – the detail (and there is LOTS of details here, most you cannot see) needed to let the paper sit correctly whilst transitioning between elements is breaking my brain.
So far, I have learned elements of the design in isolation: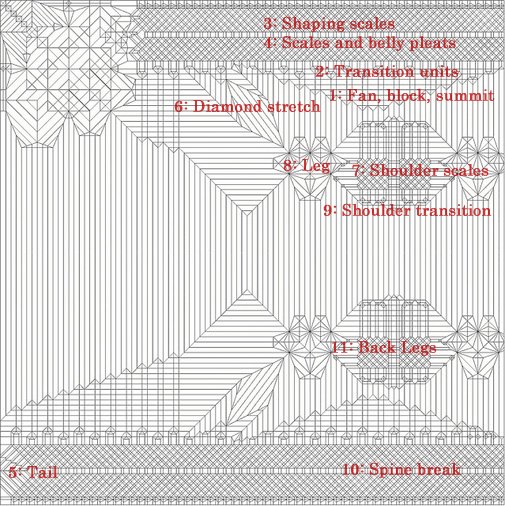 The lessons after this appear to tackle larger and more complex chunks – the aim to get all pieces to co-exist on the same sheet.
Interestingly, although it is time consuming, I am finding the process fascinating, each piece gains a sort of momentum that propels me on to finish it and get it right, and I look forward to the next part with a sort of morbid curiosity.
I bought some WIDE Kraft online (90cmx30m) and, depending how it behaves, intend to laminate 2 strips together to make a square nearly 2m x 2m as my first attempt of the whole model – no idea if that will be big enough, we shall see.
The Lessons continue.
Lesson 12: The lower half (wip)
12A = Pre-creasing the Rear End
I am using a 90×180 sheet of newly purchased kraft – it is 65gsm, not sure if it is too thick to achieve the model- we shall see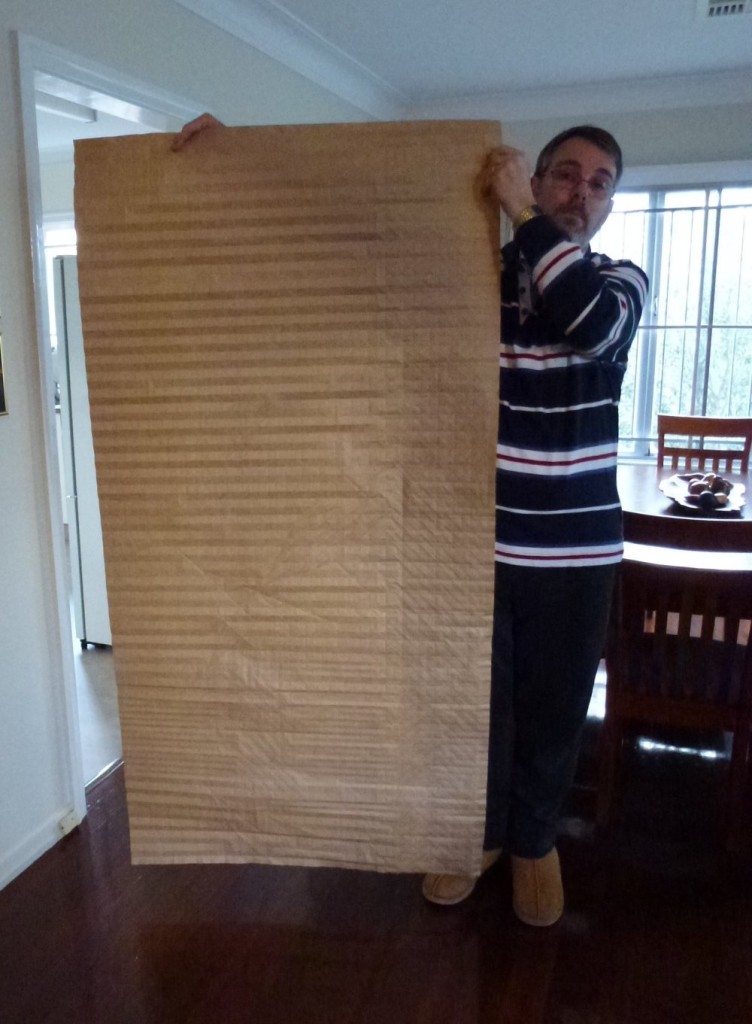 12B = The Collapse of the Rear End
Folded over a period of over 5 weeks, this has taken an age – the detail here is terrifying and I am pleased to say it was folded without error, no paper fatigue and only a tiny bit of inaccuracy due to paper thickness.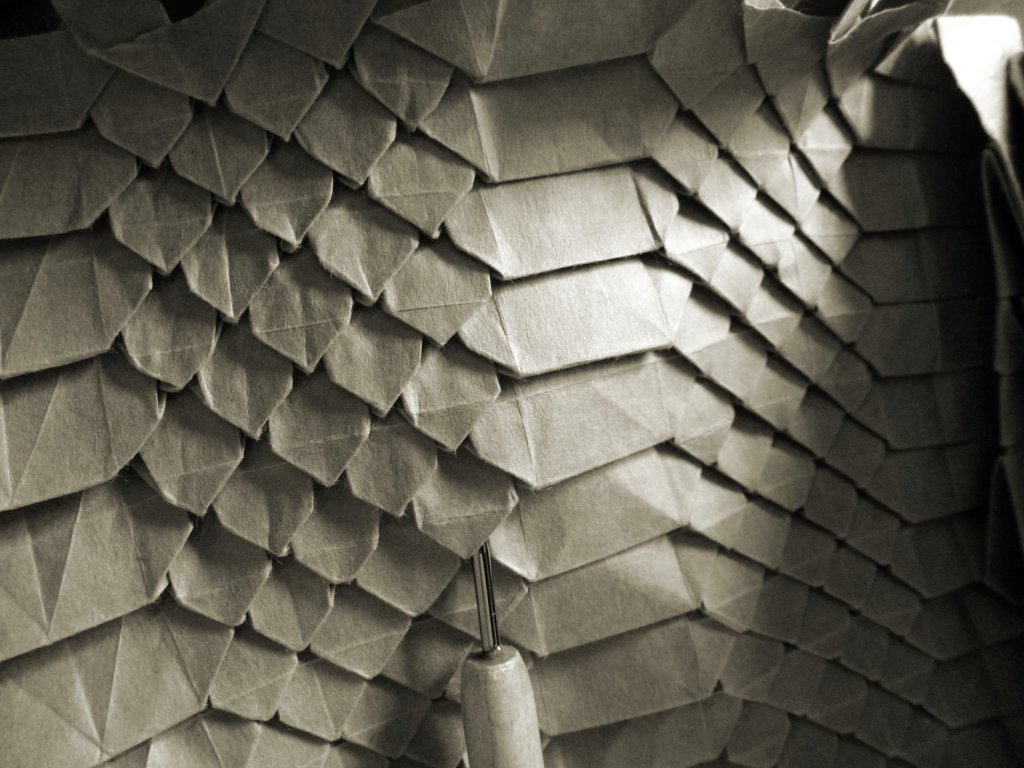 Quite chuffed I got this far as I resolved to keep folding until I could not fold more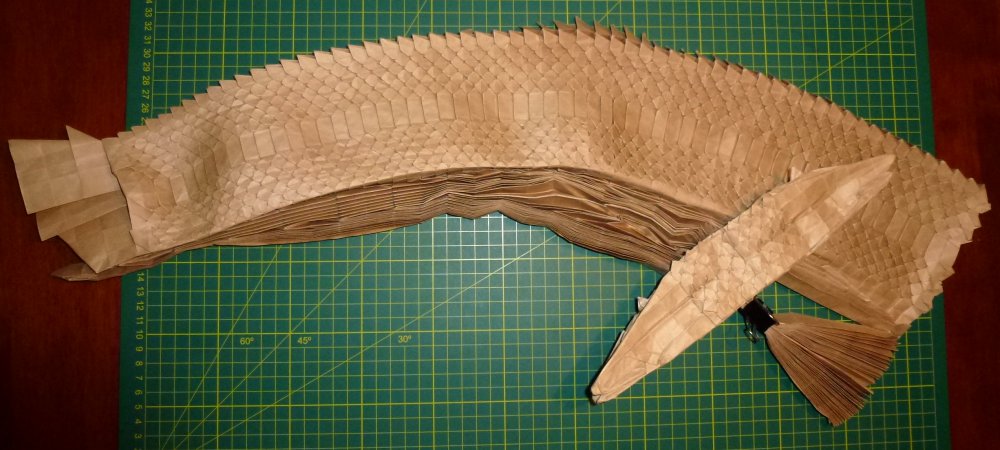 12C = Shaping the Rear End
…to come
Lesson 13: Upper half transitions
no idea where these fit in yet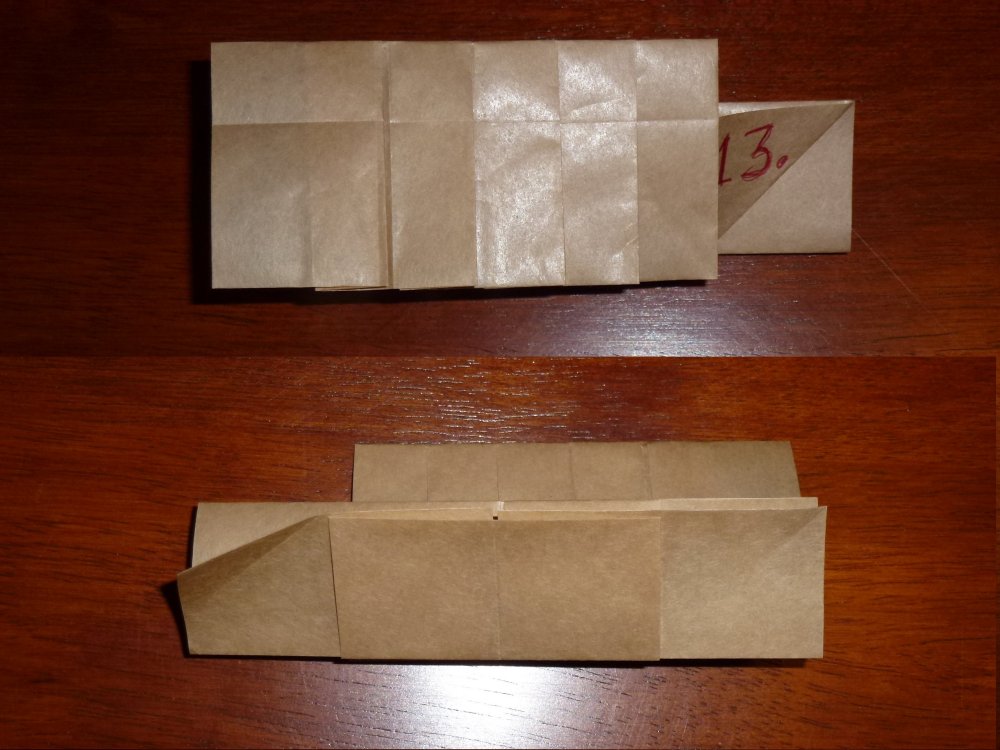 Lesson 14: Final Scale Pleats
fairly sure these are the transition towards the neck where the body finishes, we shall see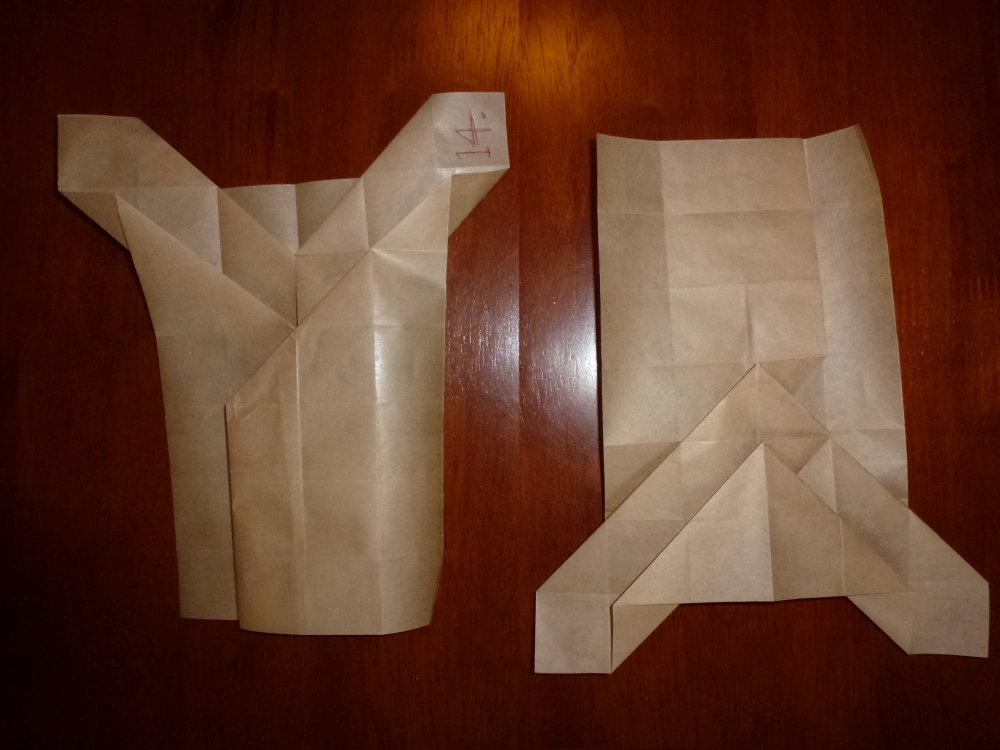 Lesson 15 – Neck Twist
Apparently according to the crease pattern, the head is upside down, necessitating a complicated twist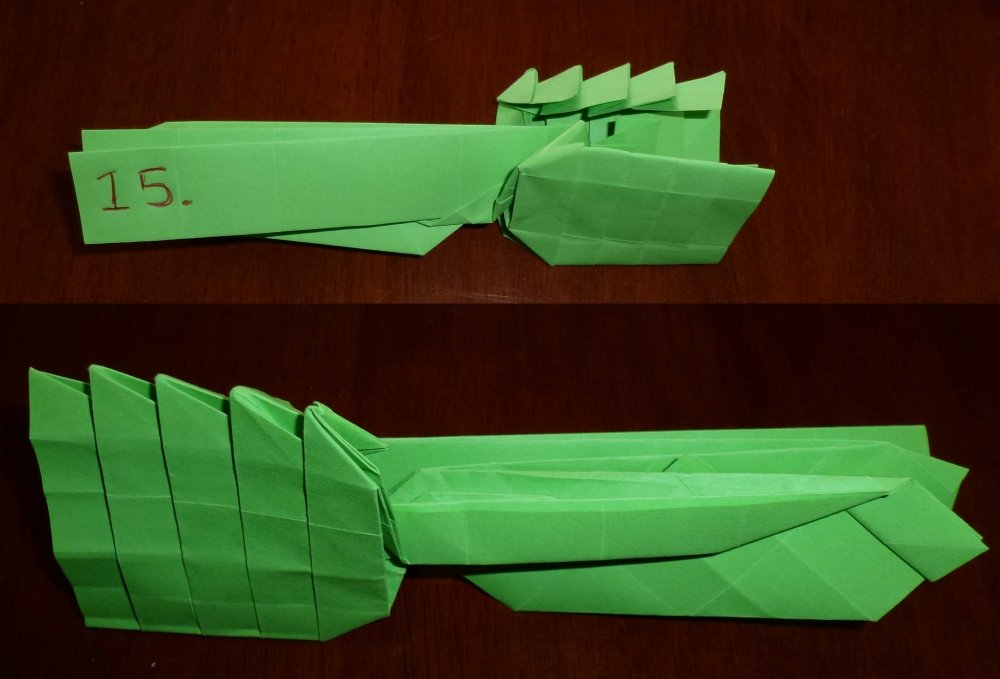 Lesson 16 – Early Head Base
The head is a defining feature – this is the first stage collapse, a base from which great complexity will arise (I folded it thrice to remove the "it seems to happen by magic" collapse confusion)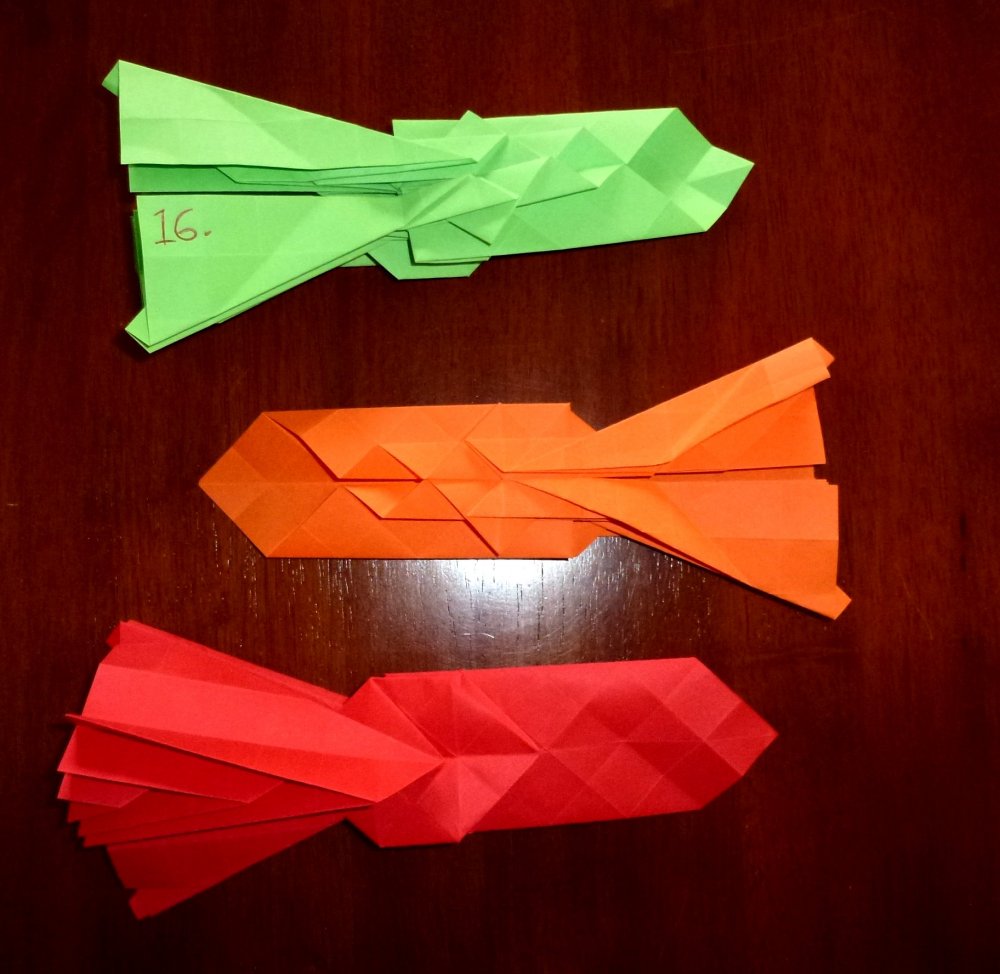 Lesson 17 – Neck Connection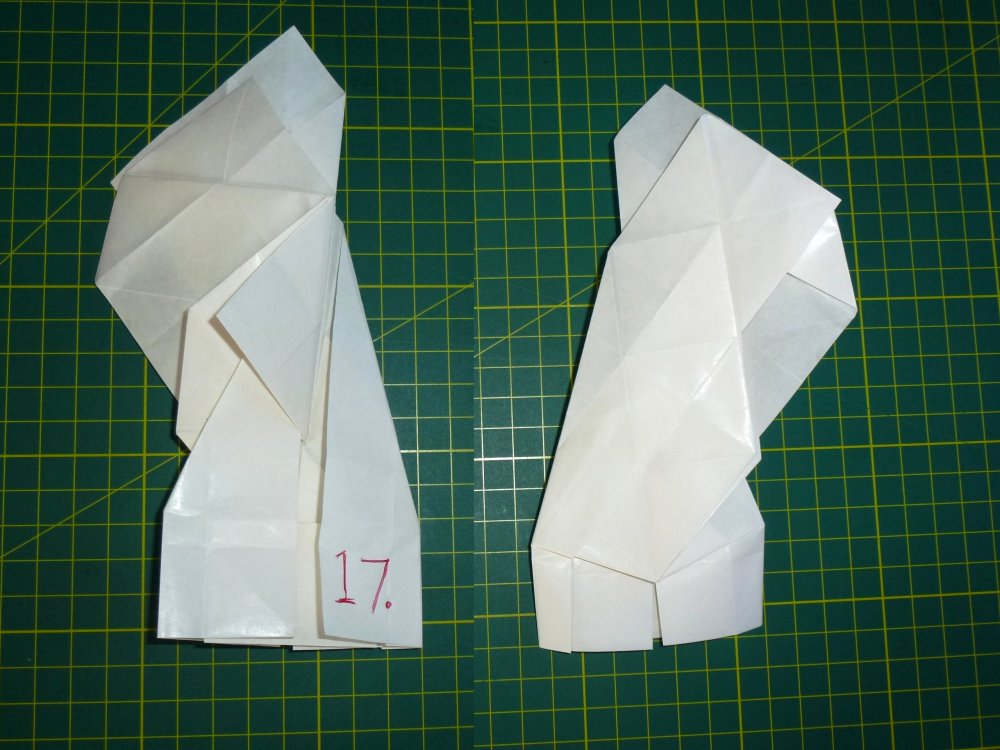 Lesson 18a – Early Head Base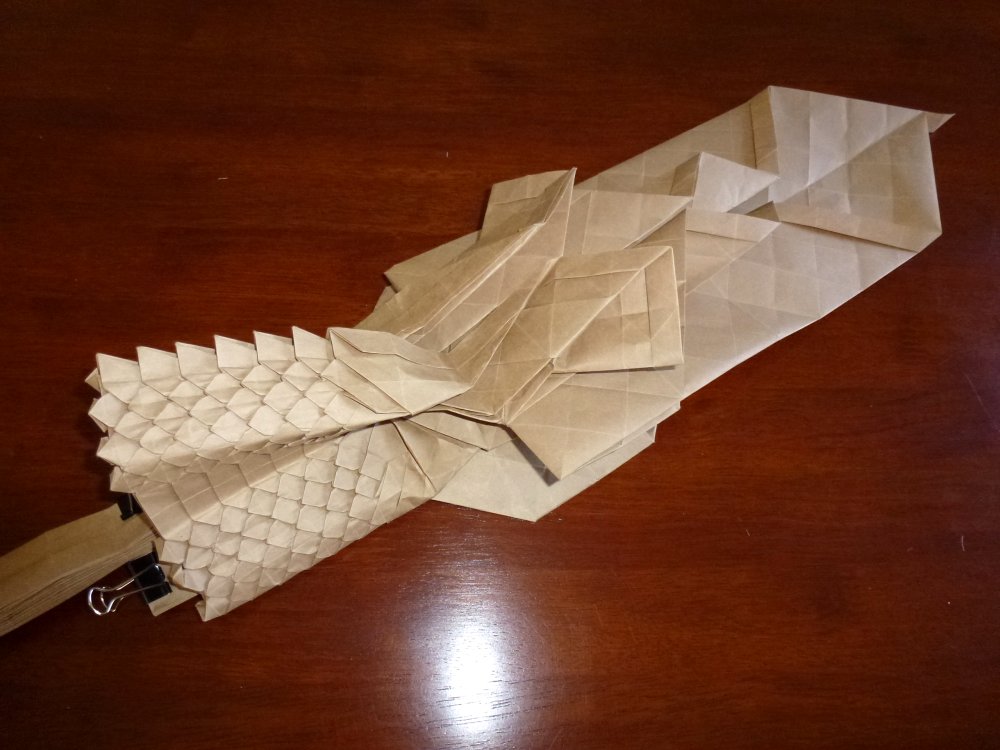 After a whole bunch of wrangling (separated in time by an ugly period of marking and reporting) we shape the base into a "late" head base so:
Lesson 18b – Late Head Base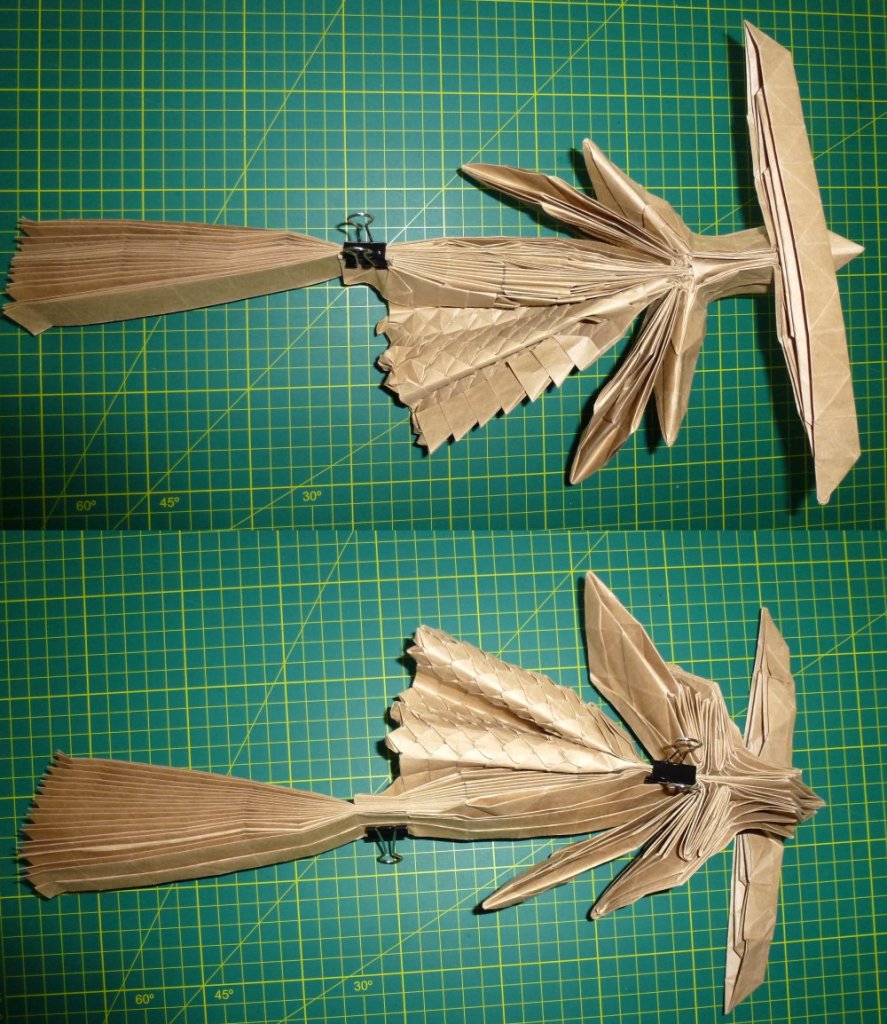 wip
…the folding continues, carefully