There were 4 hours allocated for the teaching of "Dog", we finished in about 3 so Satoshi decided to teach a simpler model that he said was the most "realistic cat" he knew – modelled after his own pet apparently: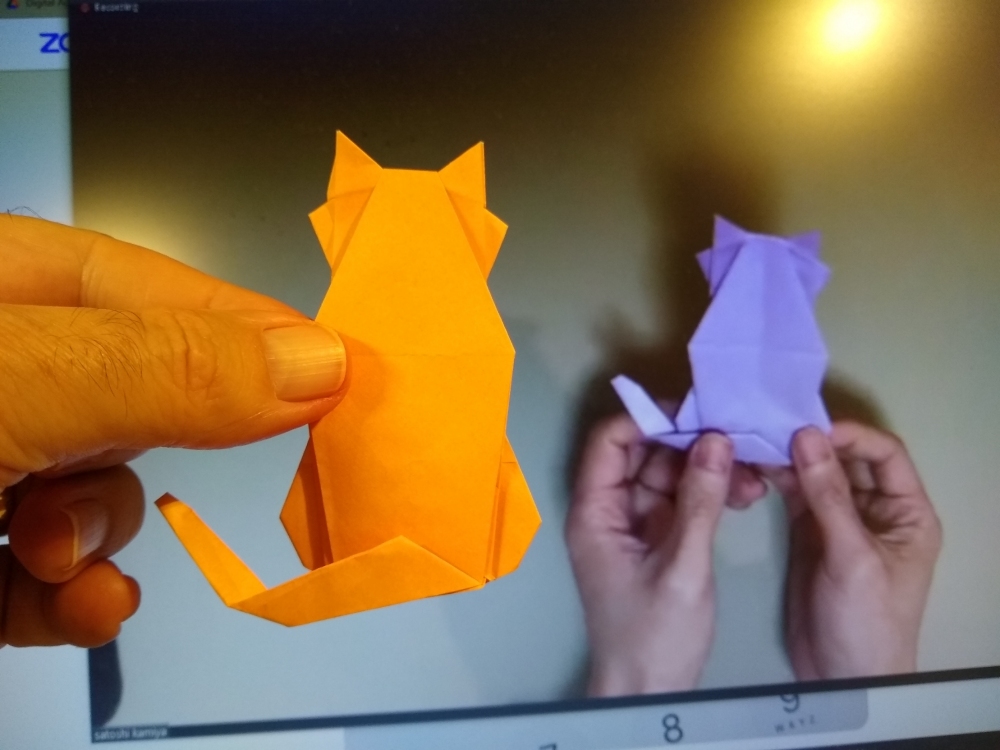 A simple fold sequence, we have the back of a cat staring intensely away from us, just wonderful. I have seen other session attendee's models where they added details to the front of the cat (when I re-fold this I may too).
Again, the sequence was fluid, and a joy to follow along with, interjected with banter and casual observations by the master – such a privilege to have been able to fold along.