On March 21, 2014, I began a quest to learn how to fold Satoshi Kamiya's "Ryujin 3.5", and was lucky enough to be accepted as a pupil of Mr Daniel Brown (MrOrigami).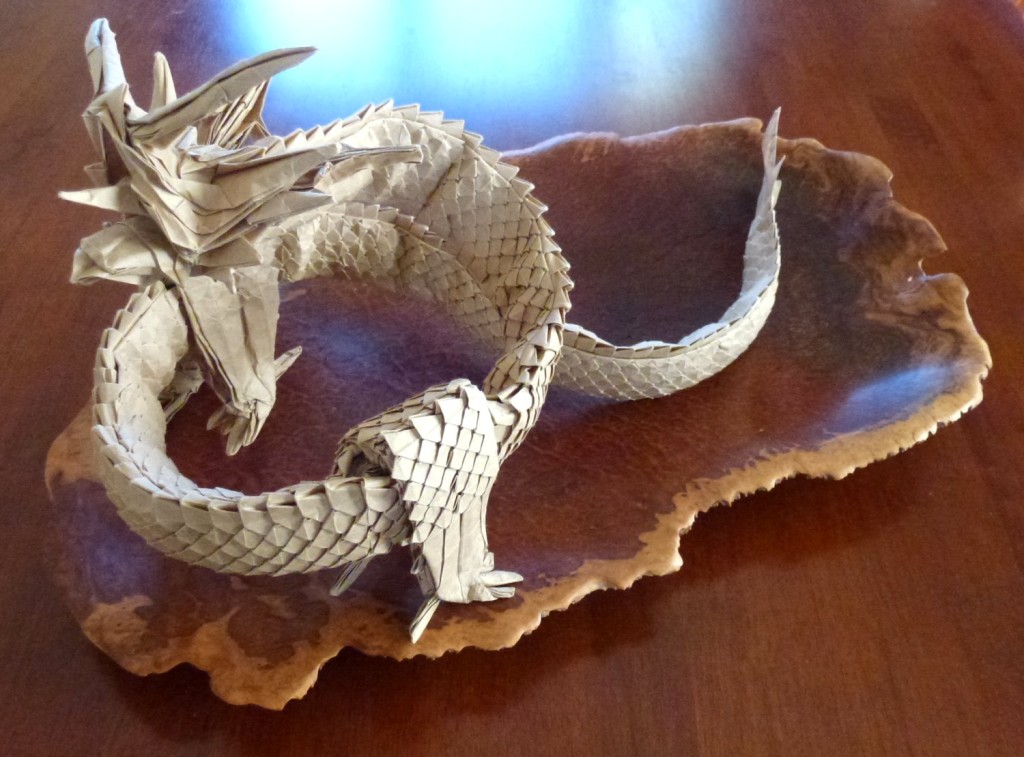 Daniel sent me a lesson, I had to perform the illustrated tasks and photo my evidence back to him before he sent me the next lesson. The process has been fascinating, frustrating, amazing, annoying, hard, humbling, wild and wonderful.

A year on, I have managed to integrate all the component lessons into the one sheet (well, 2 halves joined at a seam inside) to arrive at this amazing model. It has yet to be fine-shaped – a task that will have to wait until marking and an extended holiday are over, but at least I know that all the creases are now in place, the bits are all where they should be and the beast is something I am unbearably proud of.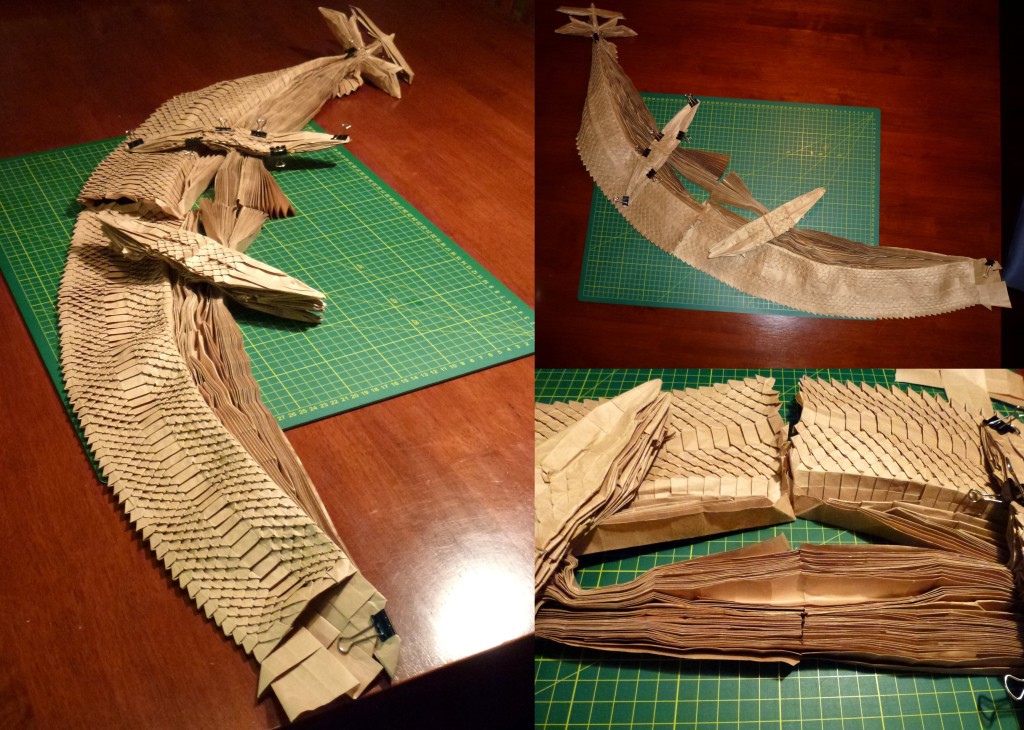 It has not been plain sailing. I unsuccessfully attempted most aspects of this model many times before the heavens aligned and it coalesced correctly. All too often I panicked when I did not understand something, only to calm down, concentrate and try again. Many times I doubted my ability only to be rewarded with something beyond that which I thought I was capable of. A strange kind of "receding horizons" effect came into play where something I previously thought impossible became routine and the next thing was the impossible thing.
The final model was folded on and off over a period of 11 weeks. It used Kraft paper (I think too thick for the job, but it was all I could find that was large enough), contains a mind-numbing level of detail both externally (visible) and internally (structural). I cannot understand how someone could design such a wonderful thing and work out all the transition folding necessary to integrate such complex components into the one plane.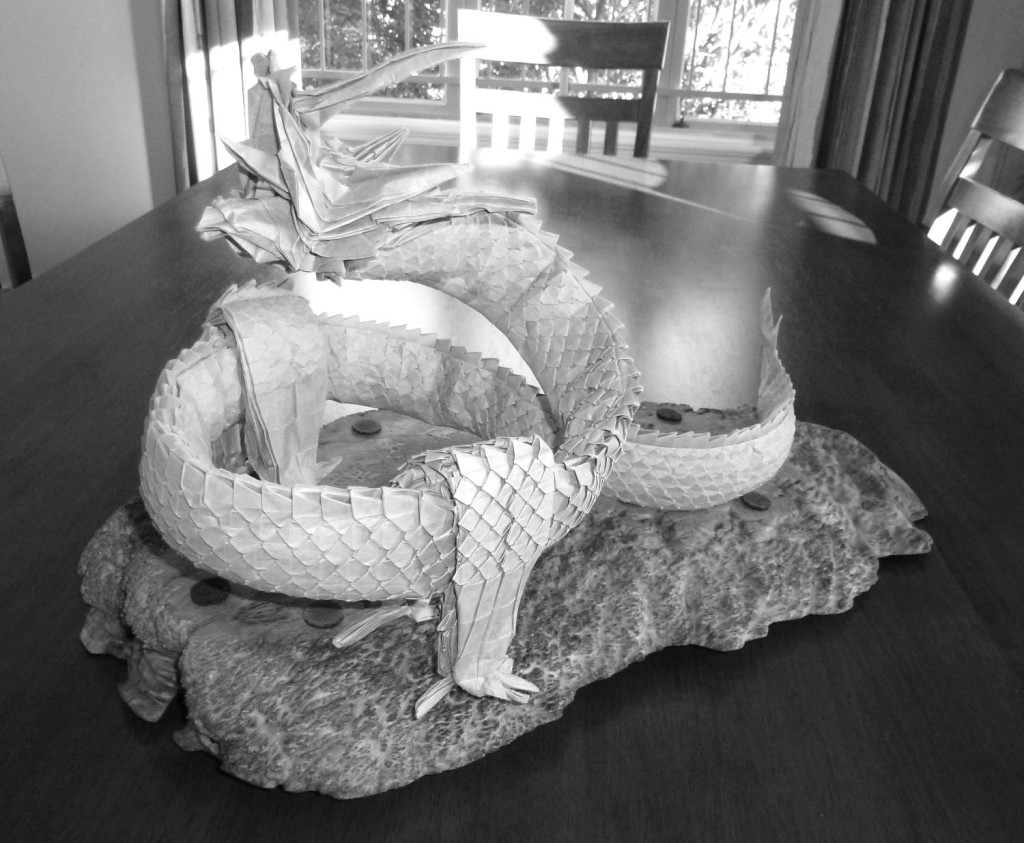 I probably will never fold this again. Achieving it once is it's own reward. It is now a treasured bit of ephemera, and I will take steps to preserve it as best I can. Looking at it I can remember every part of the fold, but cannot accept nor believe it was me that folded it. Yet.
This is the final part of this development story – Parts 1, 2, and 3 are located elsewhere in this blog. If you are interested in the journey to this point, explore there. If you have been interested enough to follow along, I thank you. I hope your journey has been even a tiny bit as fascinating as mine has.