I have been on holiday, 6 weeks is a long time between folds but I thought I would ease back into it with a simple model … then I saw Fumiaki Kawahata's TRex and thought "screw it":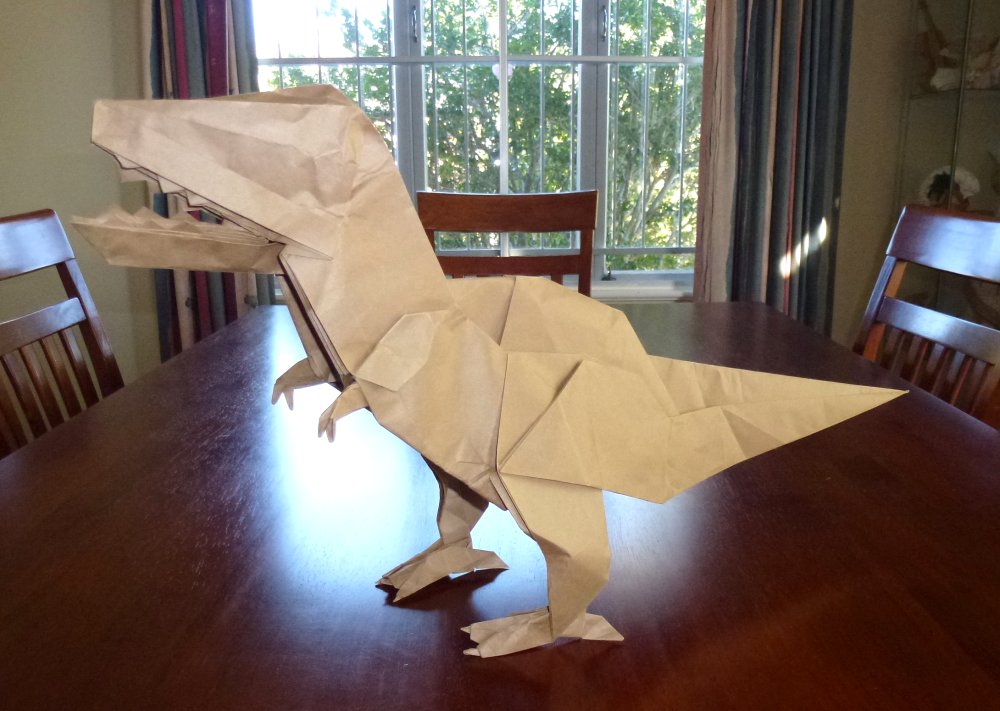 Waiting in my kept mail was the last Tanteidan of the previous subscription, this little beauty on the cover and I thought – how hard can this be?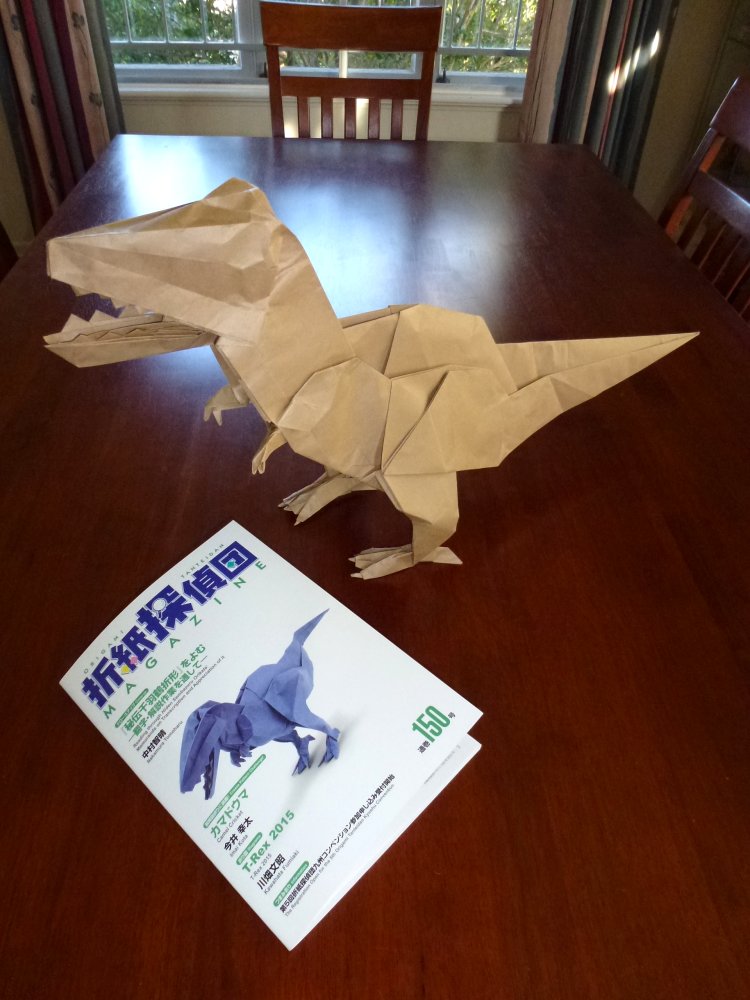 As it turns out, the model is really challenging – the pre-creasing took me a couple of weekends (among other things I had to do) and was exacting – the collapse and subsequent gusset management to tease out teeth and the jaws is wild!

Layer management caused by the jaws then leaves a bunch of paper for details later on – tiny little hands, lovely toes, massive tail – the whole enchilada.
I made it big, in 90cm Kraft and at this size it is recognizable and more impressively self-standing/supporting – like it stands there like this massive, angry lizard/bird/thing – awesome. Its lovely feet, and the distribution of paper weight makes it balance in a near natural (well, I have seen Jurassic Park, I can imagine…) pose which is awesome.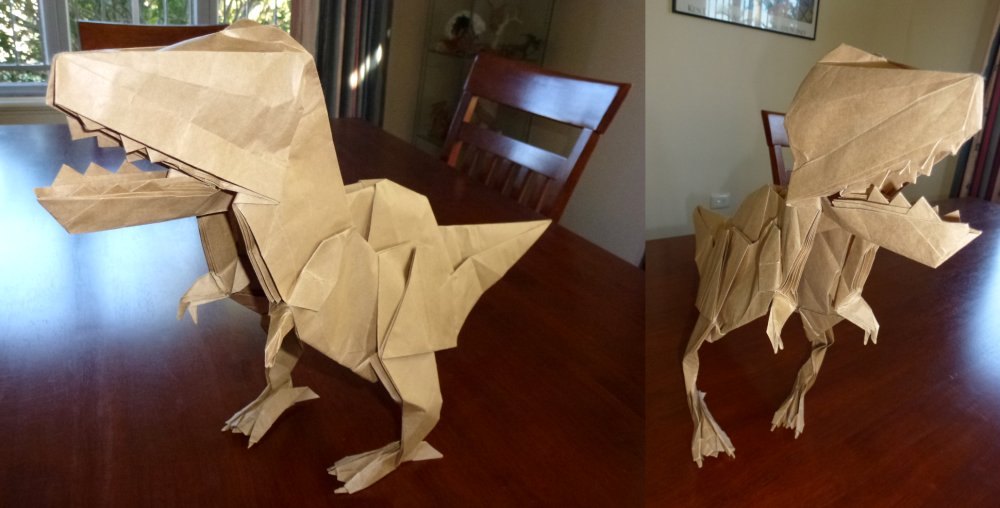 I enjoy folding Kawahata's models – such a lovely diversity of techniques on the way to the end. I also like to try and guess, as I am folding, what will become what – not always an easy thing to do when there is so much twisting and turning – fortunately the basic morphology of the model sorted itself out fairly early in the fold.
It was a good model to flex my creativity and possibly tide me over until after the rather ugly marking and reporting period ahead.