Further exploring all things equinine, I realised I had never folded Satoshi Kamiya's horse: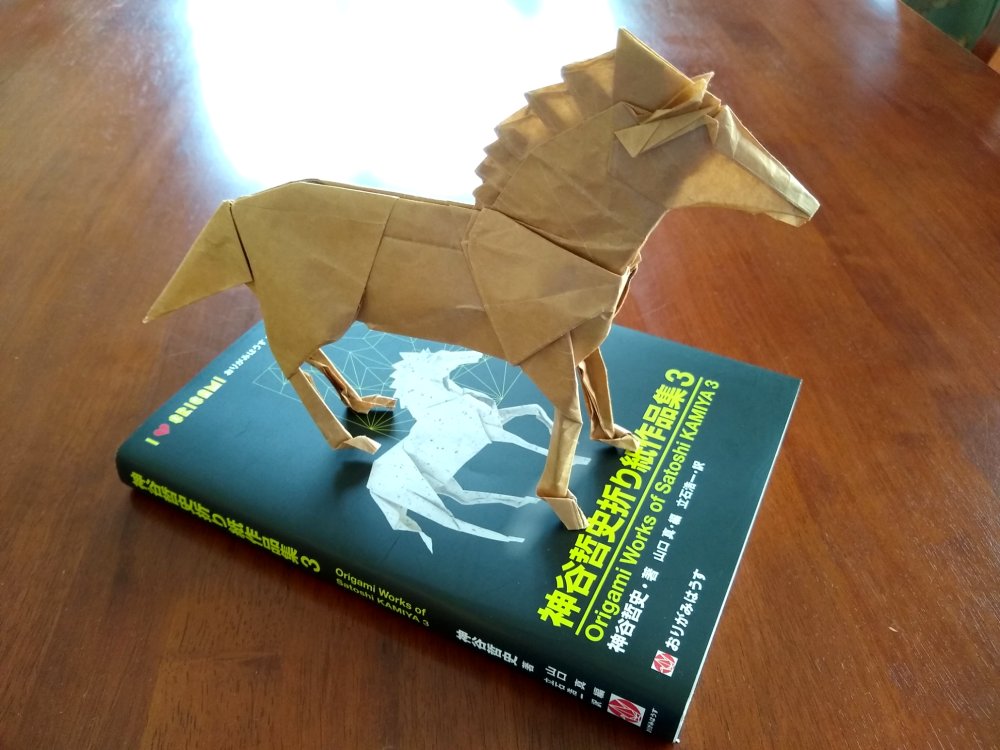 Central to this horse design is a lovely mane, but the volume and proportions of this model are amazing, the base it originates from is immediately "horsey".
Shaping matters, and I think I have been a little clumsy, but I suspect some of the fat is the paper – crisp 70cm kraft – I think if I had used a thinner/more textured paper the result would look less like a plastic horse.
There are lots of really challenging moves in this sequence – gathering the pleats to allow you to fan out the mane while not distorting the outside layers in mindboggling – there is LOTS of paper hidden, and I think my accuracy for this, the first fold, was pretty good.
I must chase up a copy of Issei Yoshino's book – that horse has a mane that apparently inspired Satoshi to design this one.