The lure of Satoshi Kamiya's Dragon set is alluring. Recently I was invited into a community that celebrates the RyuJin series. Having folded a 1.0 and a 3.5, I thought it time to fold another: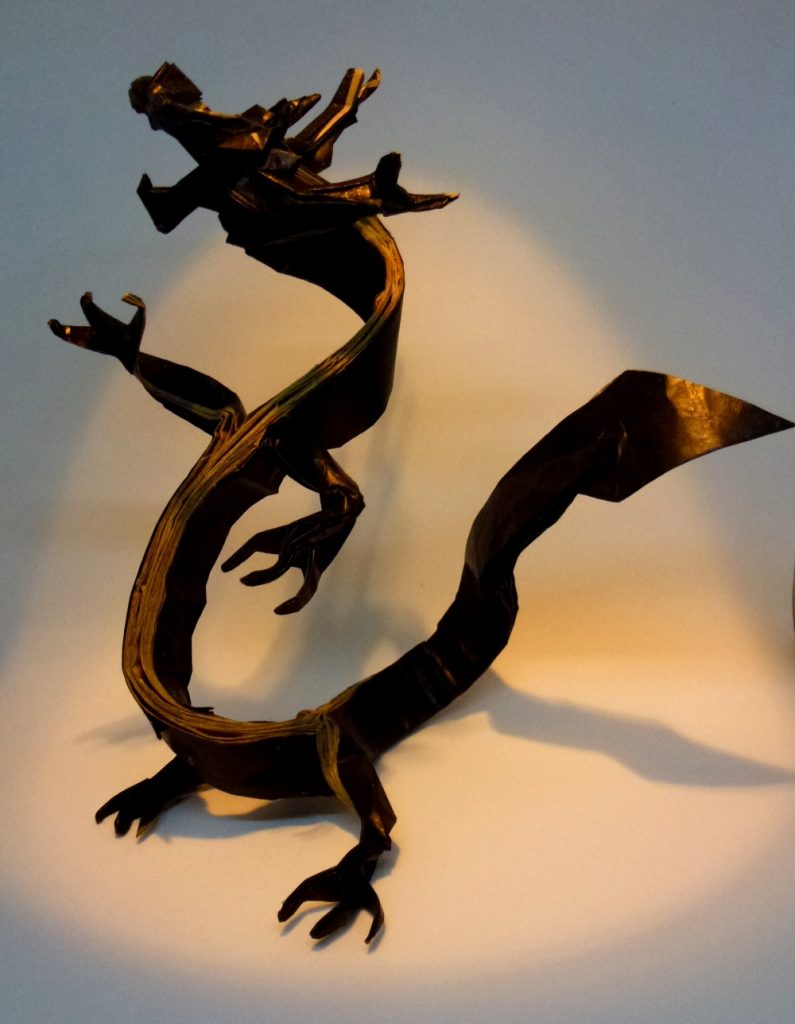 This is the 1.2 – a refinement of the 1.0 and I had fun shaping the head as per a guide by Daniel Brown – a luscious and generously shared photodiagram set that I really enjoyed following.
My 1.2 is actually based on almost an identical crease pattern to the 1.0 I folded back in 2013, but back then I had NO IDEA how to shape it, and sort of made up shit as I went along.
Continue reading