After the first cybernauts entered the world, it was clear that they did not have basic world skills, so I grafted an orientation zone (modified from Scientia) with things like how to move, fly, placemark, manage config etc.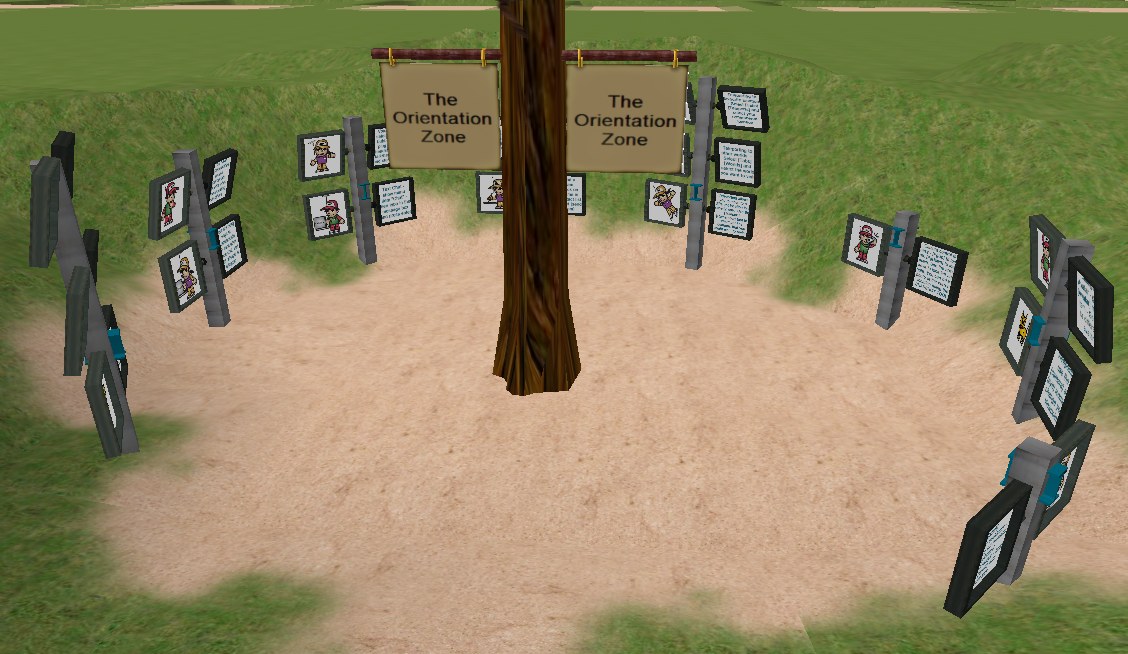 We will be hosting meetings with experts – hopefully a balanced collection of mineral scientists, environmentalists and mining industry representatives – we needed a venue, so I built a sunken forum – quite like the roofline.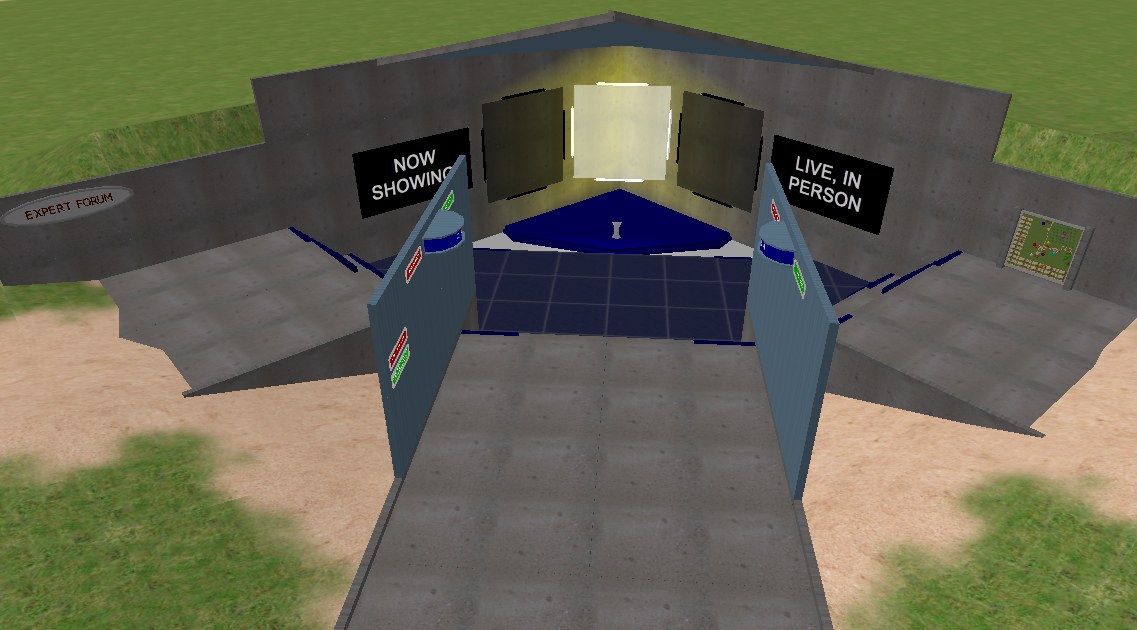 I incorporated a Q&A wall into the structure, so cybernauts could post questions for the visiting experts to answer – this form of Q&A has been successful in the past.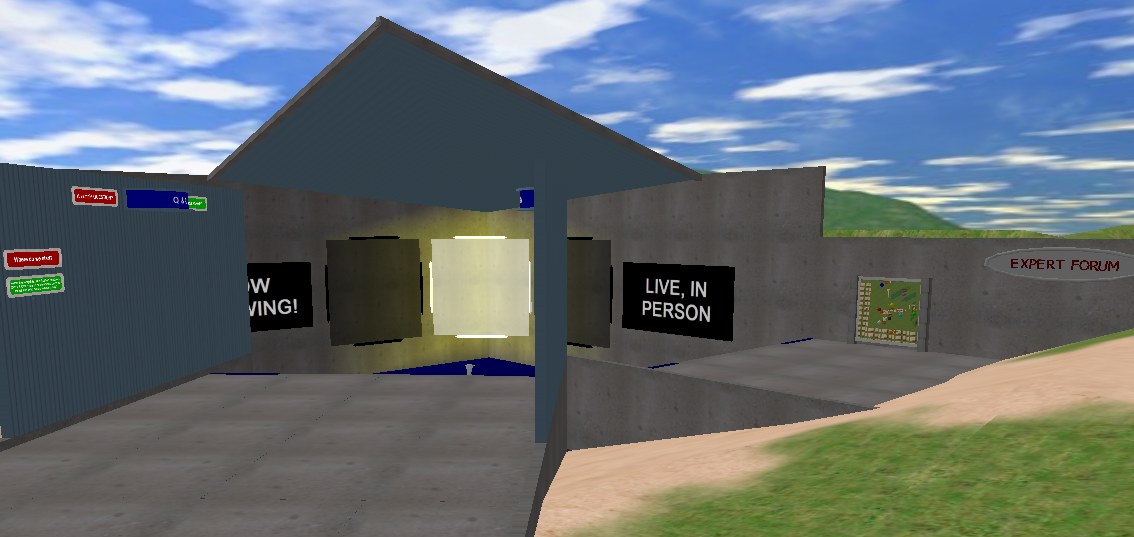 The forum is tiered – do not think I will bother with seats – avatars can stand overlooking a lit stage, view picture and sign displays etc, think it will suit the purpose well.