After discussion, it was decided to host the first term of our Year 8 Digital Technologies in our MOO (Multi-user Object Oriented learning environment).
There are so many aspects of "digital citizenship" that see so completely and natively at home in a virtual world that the opportunity seemed too good to pass up.
Our MOO has been running, uninterrupted since September 9, 2001, with students first making their way on 14th of that month – a calm safe place to learn just when the world changed so fundamentally.
MOO architecture is based around "room" objects, connected via "exit" objects, embellished with smart objects. Traditionally, using simple menu-based interfaces, kids make.
Knowing a lot about the language underneath, making areas is much faster if it is scripted.

With some simple scripting build commands, a whole new suburb is born, ready for kids to build from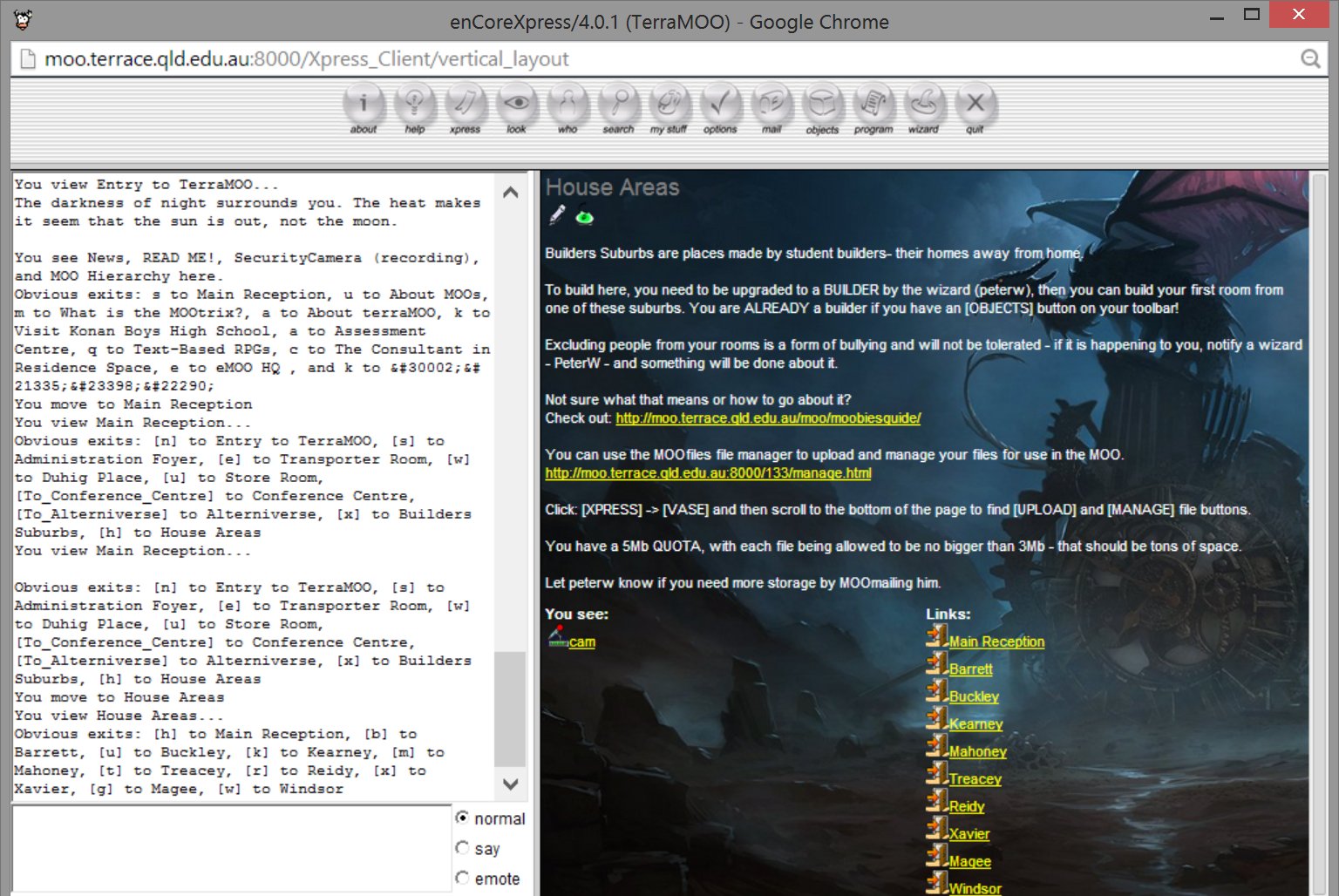 So nice to see stuff happen so fast, will be interesting to see how our 8's cope with a constructivist, constructionist mentality. Lots still to plan, should be fun.