38 years ago, the love of my life said "I do", wearing antique white lace, in Wanganui Gardens, on the bank of the Brisbane River, among family and friends in glorious sunshine. She did this despite the fact that I was wearing a brown suit, ruffled beige bodyshirt and brown boots – must have been either love, or certifiable lunacy.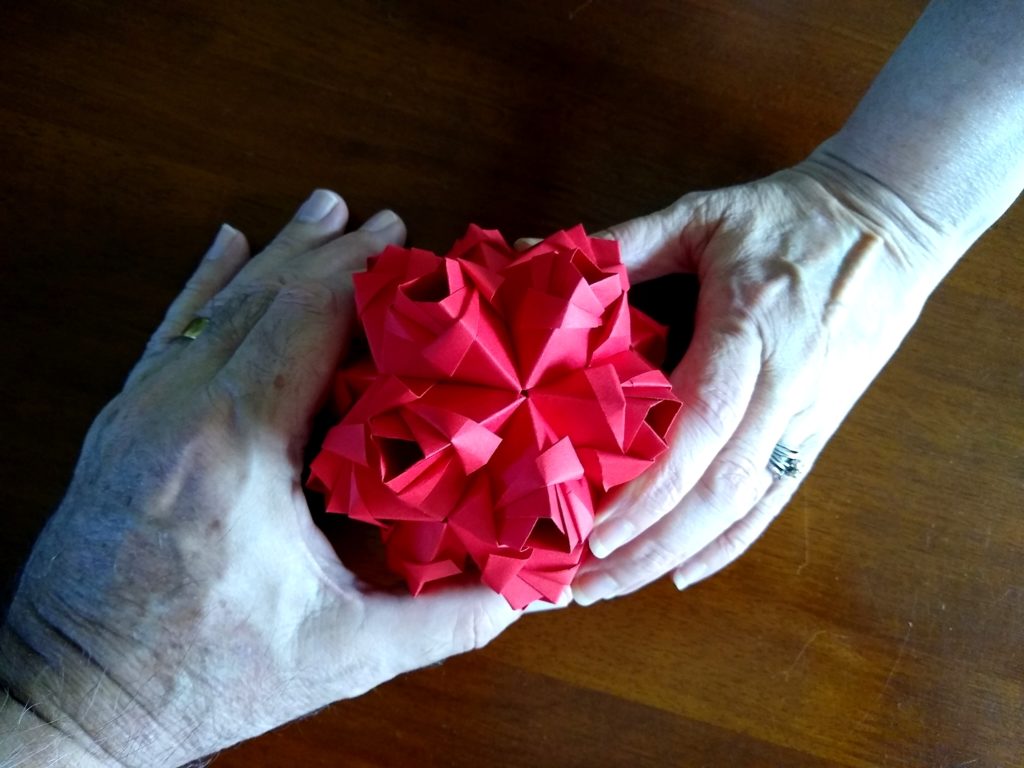 Happy Anniversary Jo, love and hugs always.
This is Maria Sinayskaya's Little Roses Kusudama (squares variant), 30 units – lovely thing indeed.