Now on a Tuesday evening a mate and I get together to watch telly shows (BSG, now TOS Star Trek) and occasionally play a 60's board game called "Dogfight"
My little plane, piloted by a newly allied Spanish ACE pilot Juan Morego was the last to take to the skies, became an ace quickly in a blinding side-attack on Jerry, and faced up for the final showdown with Von Hammer. He bravely (some would have said foolishly) chose a full on frontal assault: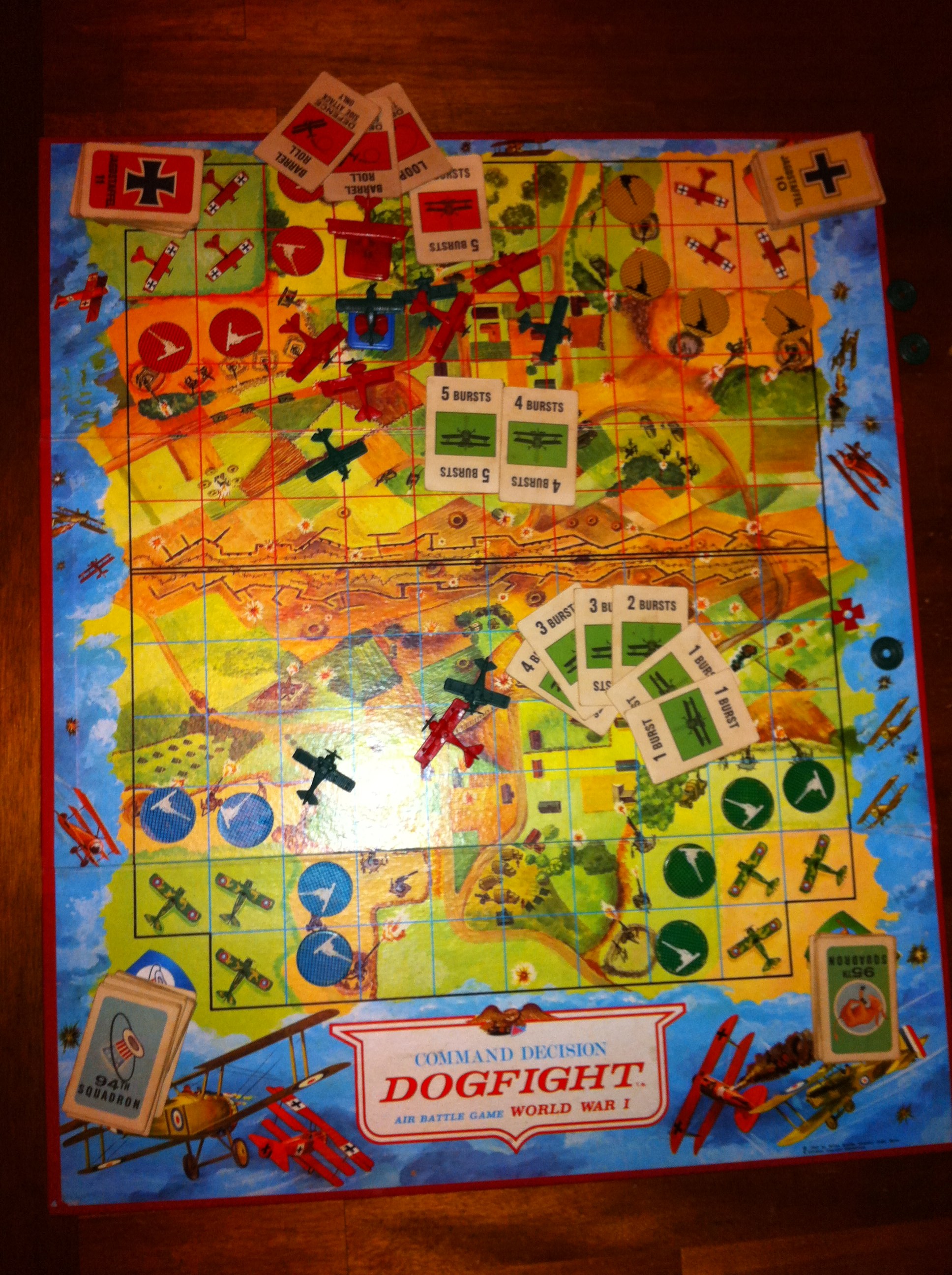 Juan fired off a burst of 5 rounds, and was countered with 5 return rounds, Von Hammer appeared confident. Juan fired off  4 rounds in the second wave of attack just as Von Hammer's guns jammed, his controls became unresponsive and all the fly-boy tricks (loop, barrel roll) could not get him out of the line of fire. Valiantly, Juan Morego downed Von Hammer, our arch nemesis for the very first time. Short of fuel he had to return to base so could not check the wreckage, but assumes Von Hammer lived to fight another day.
Needless to say there was great celebration on Juan's return – a traditional feast (roast beef and yorkshire pudding all round, followed by copious pints and whiskey chasers, cocktails with silly umbrellas and waay too much fruit, flaming shots and then the final blow – a late night kekab). There will be sore heads and one or two queezy tummies amongst to the ranks on the morrow but good luck to them – fine bunch of chaps.
Related
Tags: related news
Look for what:

Categories

Blogroll

Subscribe to Blog via Email

Administrivia

Social