Stuck for something to do, honestly, so decided to try and make sense of a set of instructions in Spanish with hand-drawn diagrams and hola: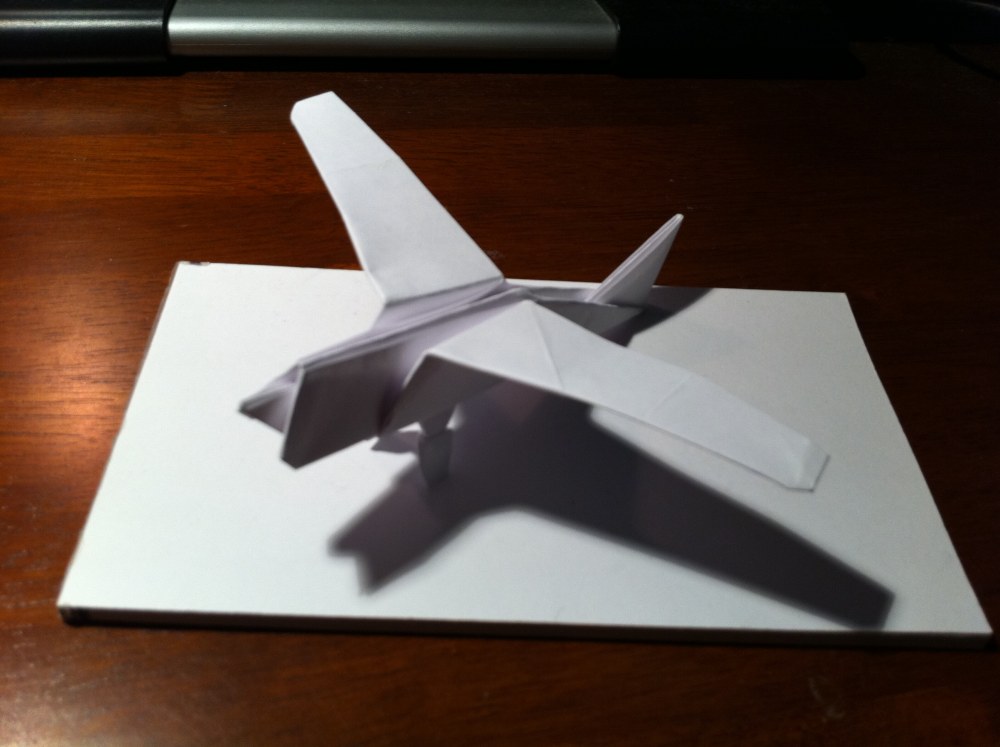 This is a little plane – most likely a cesna or similar – remarkably little effort to make a fairly detailed plane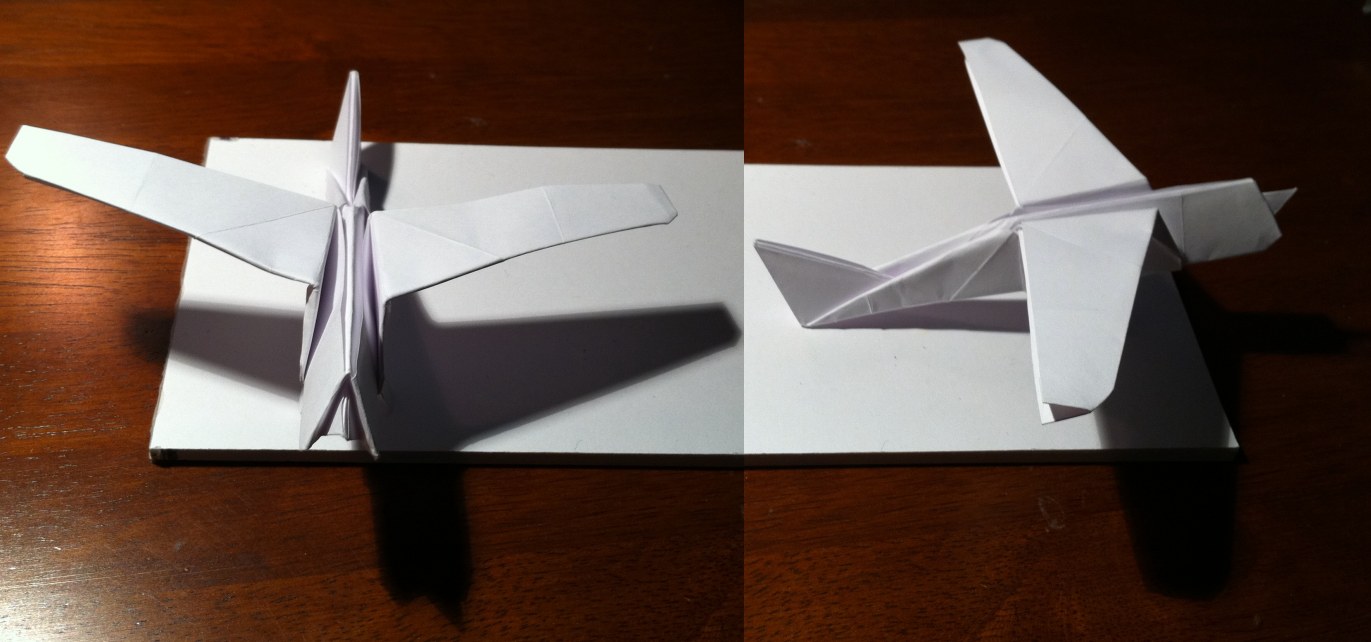 Nice landing gear, good wings – it glides! No propeller or back tail flaps, but otherwise a satisfying model – amazing really because the instructions sort of run out well before a plane-like object is formed … so I "winged it" – hahaha – soz, it is late, I am tired and you should be impressed I folded anything at all.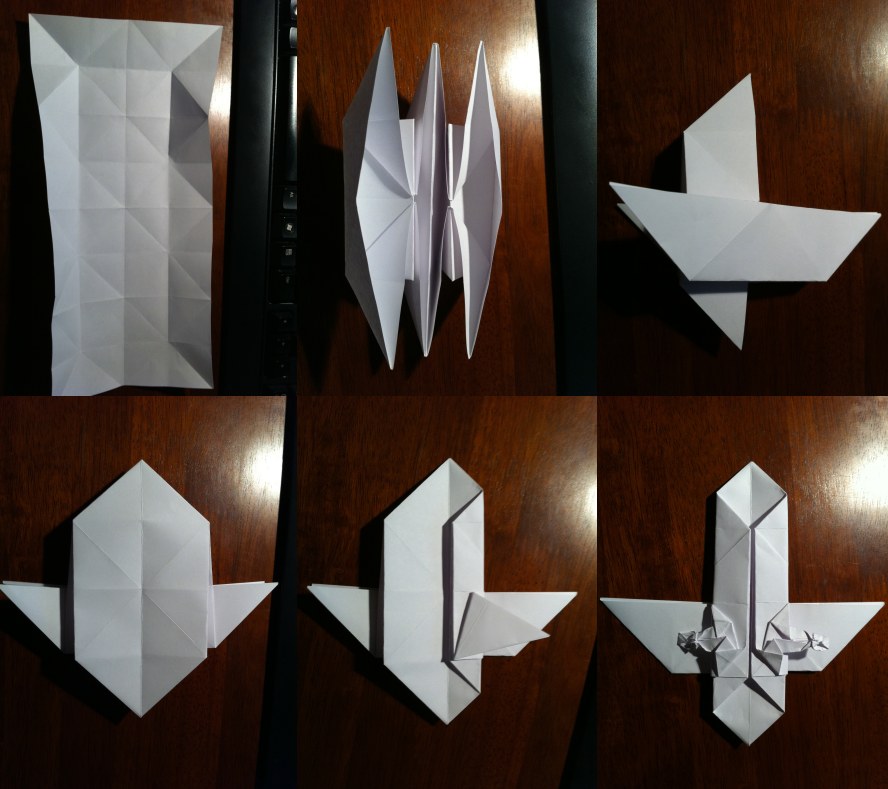 When translating, I get to a point where it says "important it is that white side upmost is facing" … that would be FINE if I was not folding an all white model – lol. I have yet to learn to swear in Spanish, so I resorted to verbose and guttural Klingon.