Now in Australia, local waterholes and creek banks are often pock-marked with Yabbie-holes: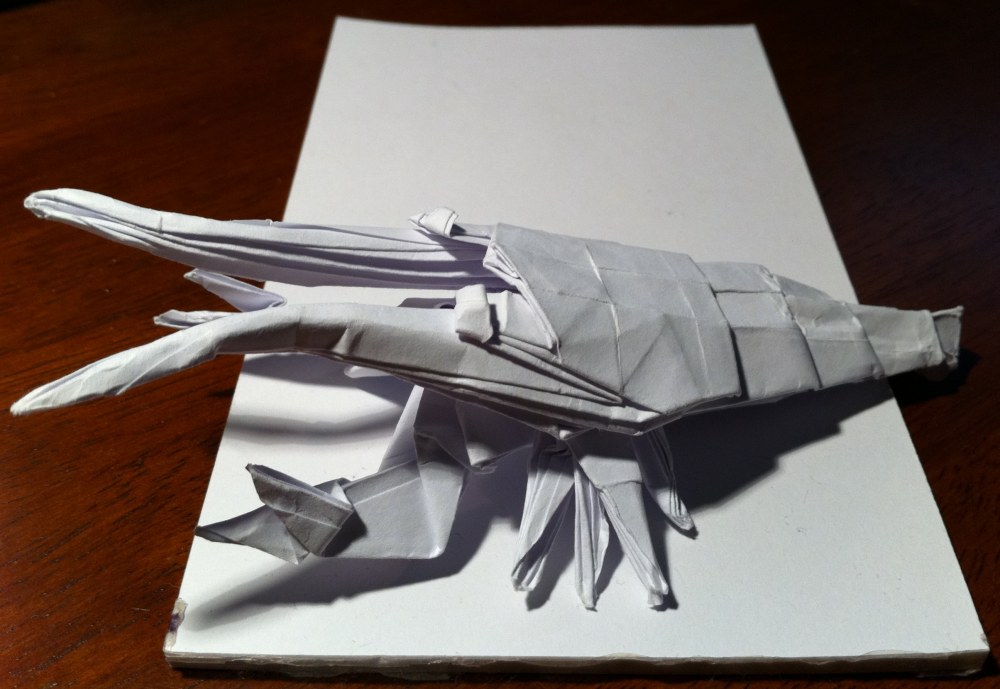 Yabbies are a sweet, freshwater crayfish that are related, albeit distantly, to the American Lobster more commonly seen off the Florida Coast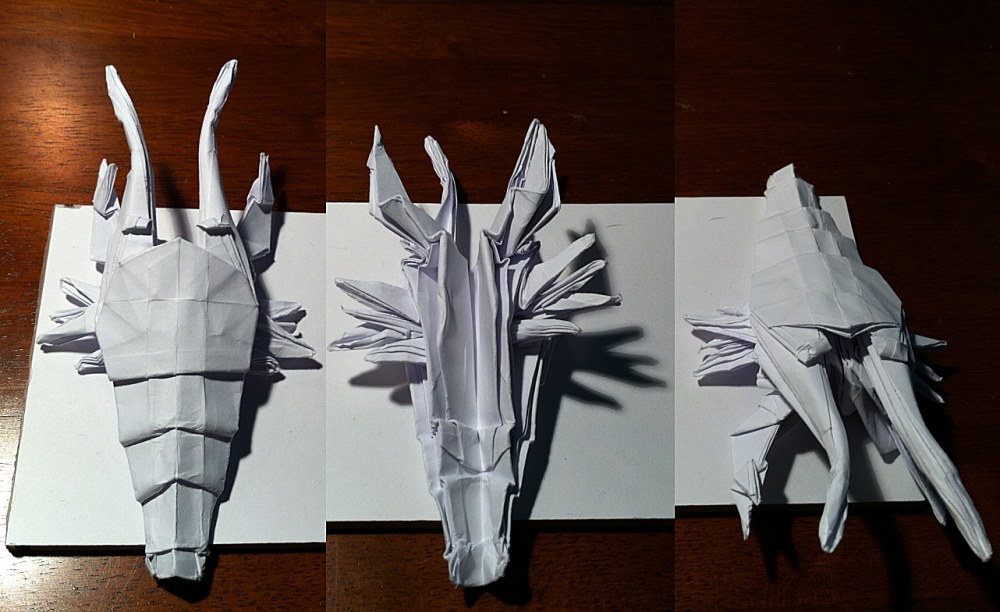 It is my brother-in-law's Birthday today – happy Birthday Rob!!! he lives in Florida and dives for lobsters in his spare time – I thought it timely to remind him of his Australian equivalent.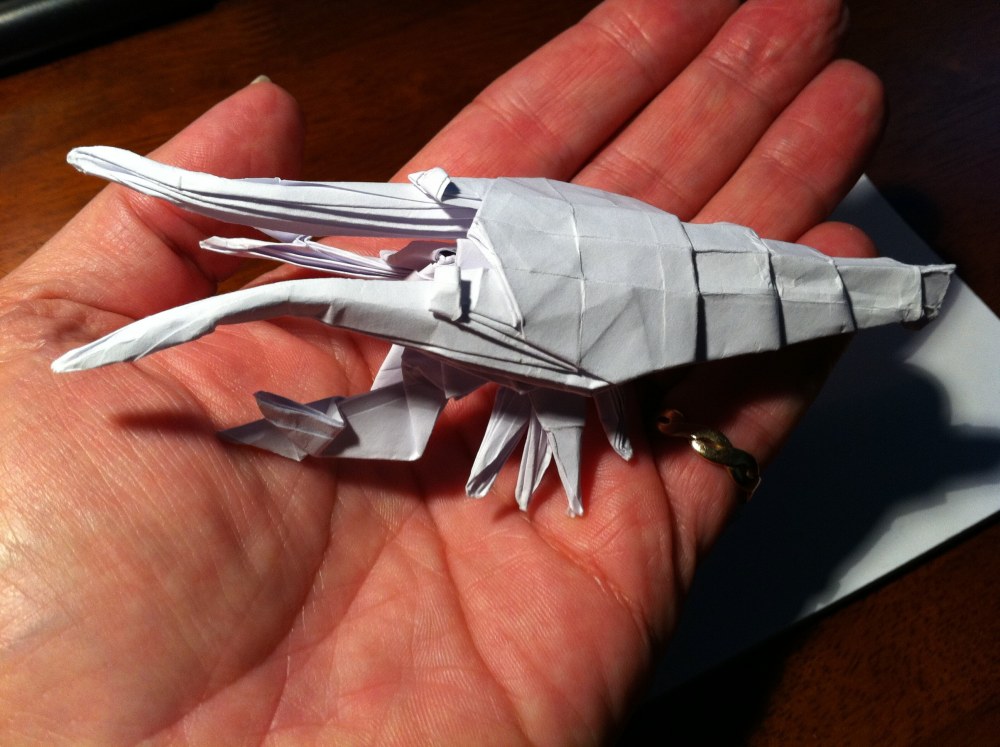 This is a torturous model on a lot of fronts – a collaboration between John Montroll and Robert Lang from the book "Origami Sealife".  I shoulda tweaked that it was the LAST model in the book (traditionally the the final model in a book is the most challenging) but began folding it anyway – 3 1/2 hours later, after some serious swearing and no little amount of paper torture I ended up with a delightful model.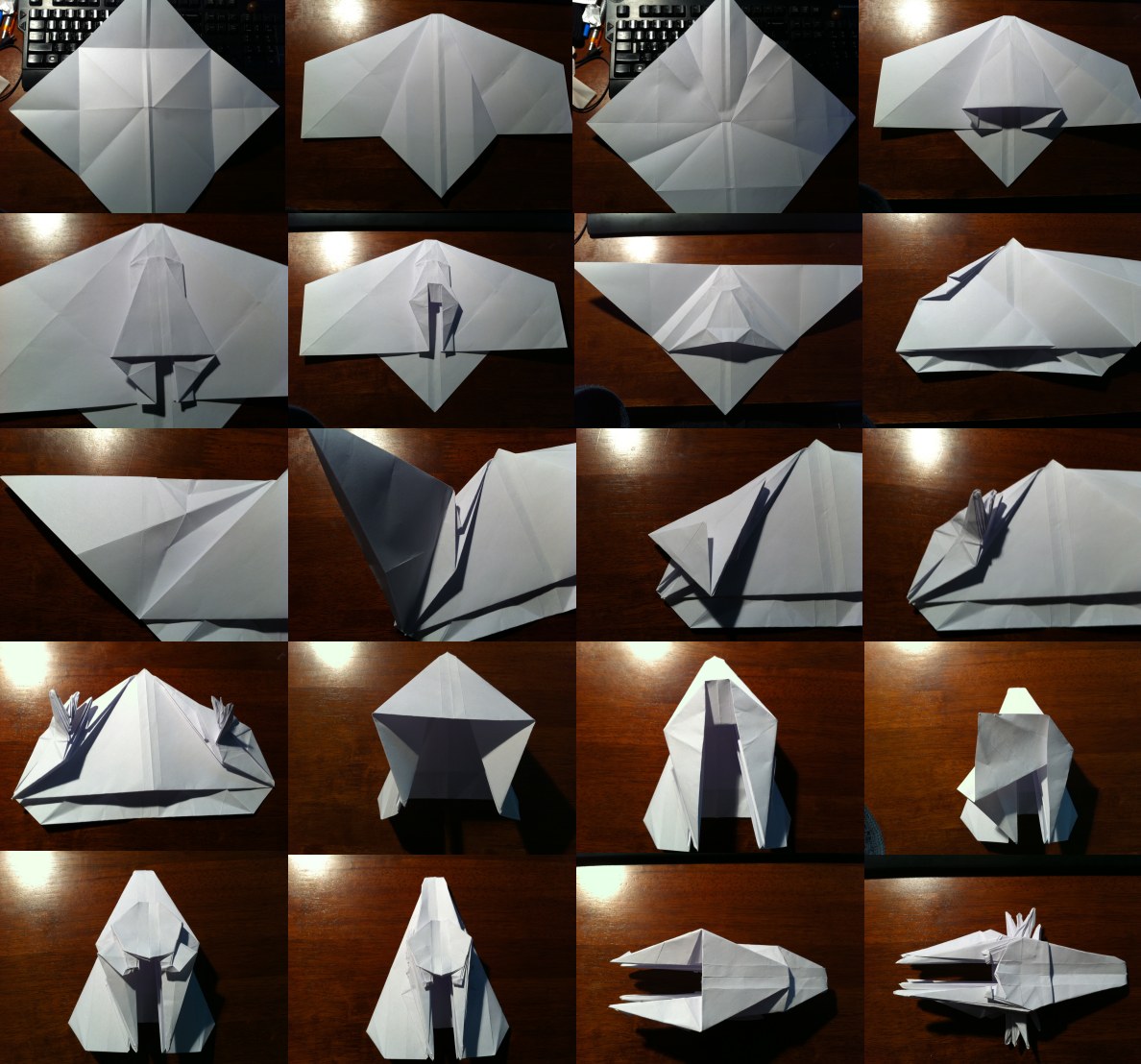 Folded from a square cut from an A3 copy paper page, this TINY end model is testament to a superb design as it is all tucked away into a plump body, 8 legs, 2 claws, 2 stalked eyes and a lovely pair of antennae. It looks like it would cook a treat.
Actually pretty amazed that I was able to fold it at all, many times I contemplated giving up (like 1/2 hour in when I discovered my square was not quite … square), or the formation of the 2 pairs of 6 legs via some extremely fine (3-5mm) folds. You know a model is tough when on 5 separate points, after folding a tight model you are instructed to unfold everything, turn it over and fold something new – the planning to get that crease patter is mind-buggering.
You may applaud now, reminds me of the prawns I cooked for dinner last night – throw another shrimp on the barbie Rob, many happy returns for your birthday.