Another parental milestone today. We are going with our daughter and her fiancé to look at a wedding and reception venue: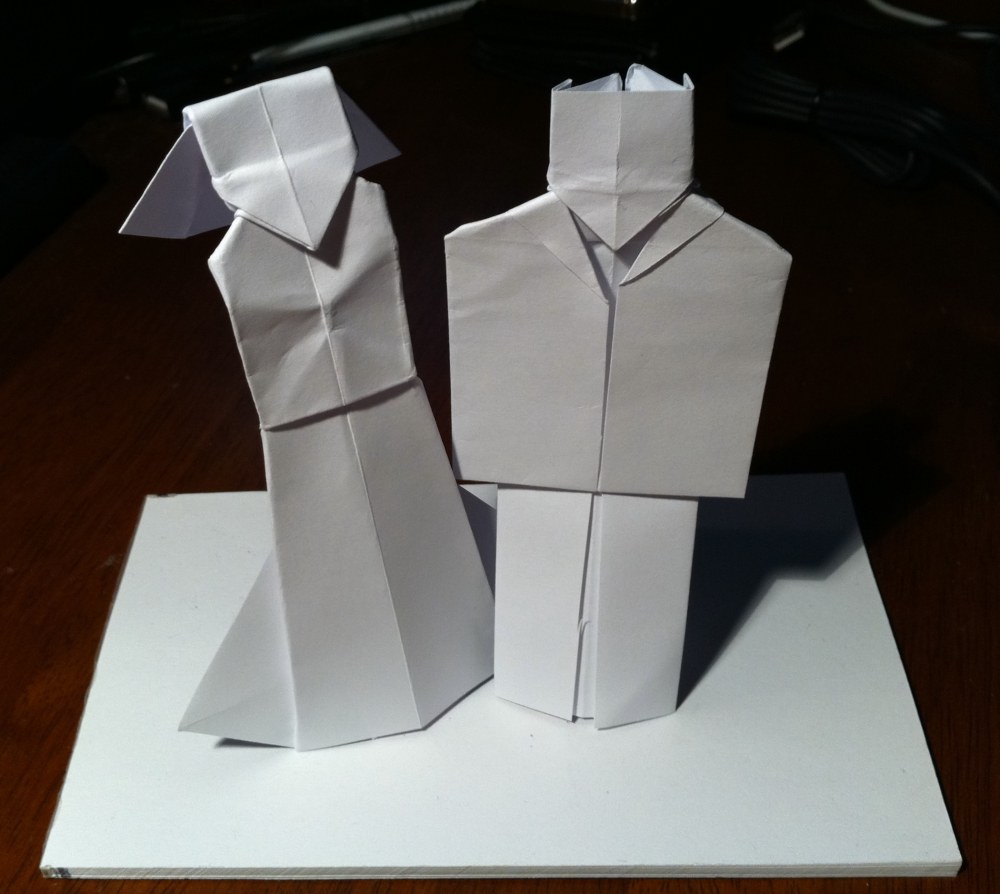 Lots on, important however to attend to that which really matters – family and friends.
Designed by Joseph Wu to me folded at the reception of a wedding (to give the guests an "ice breaker" activity to get to know the people at their table), a figurative "Happy Couple" – nice and simple.