…so I have been waiting on mail from OrigamiShop.Com – my birthday purchase and was delighted when my son told I had a parcel on returning home from work today: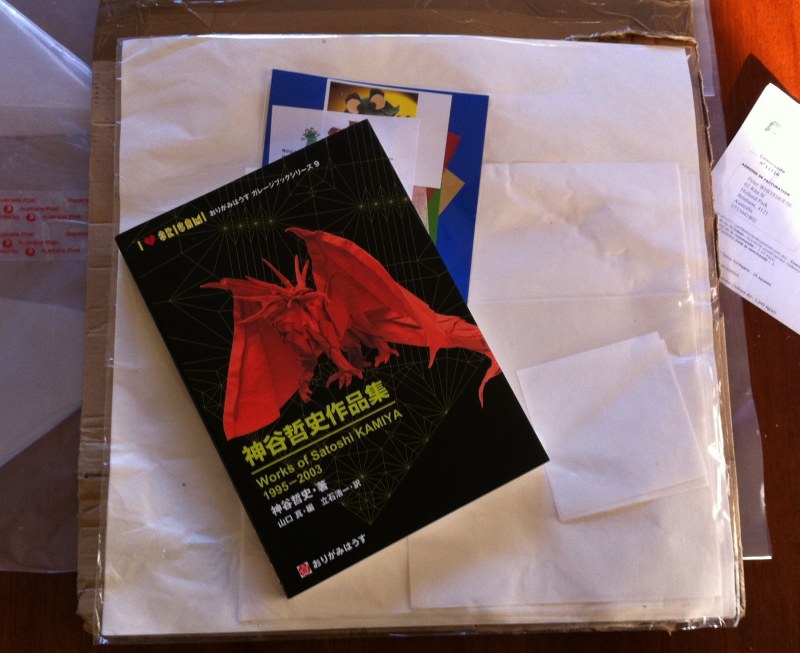 I was a little concerned because the packaging was damaged in transit (Large format paper must be a nightmare to ship) but the book was bubblewrapped and the paper will be fine, if a little crinkled to begin with. Besides a lovely book (which has the "Ancient Dragon" as a sort of middle-range hardness model – hahahaha)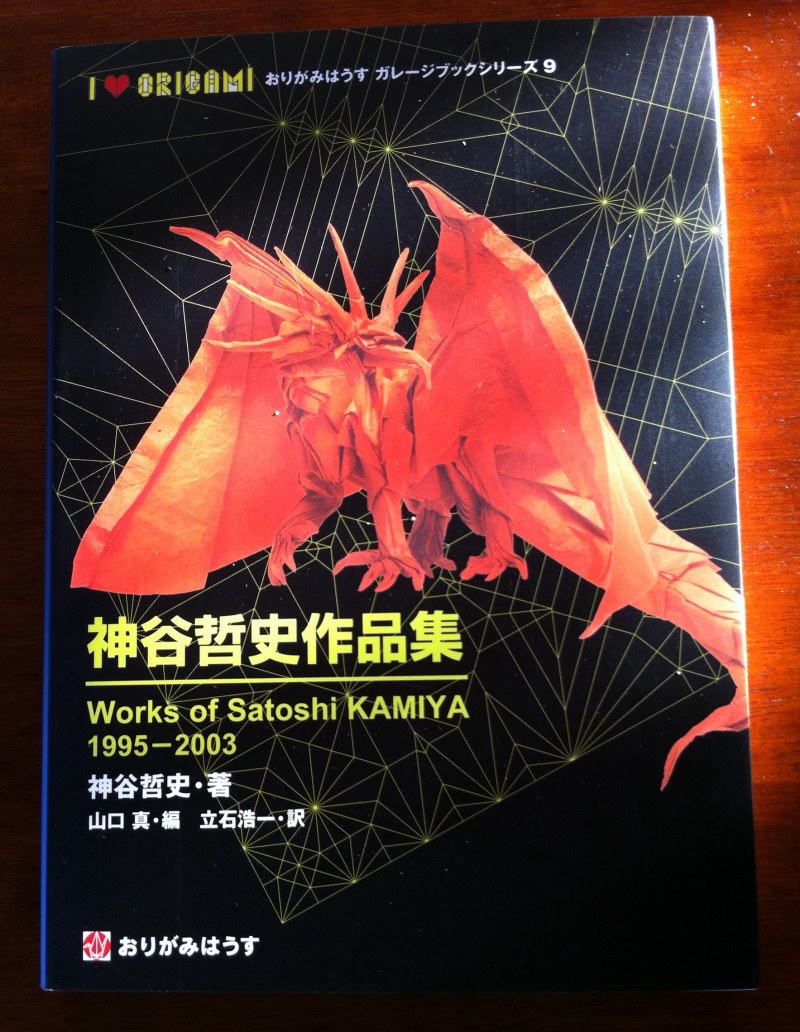 I bought a starter pack of "tissue foil" – this laminated paper has tissue+foil+tissue sandwiched together – I have never used it before but it is apparently good for compact, intricate models – we shall see.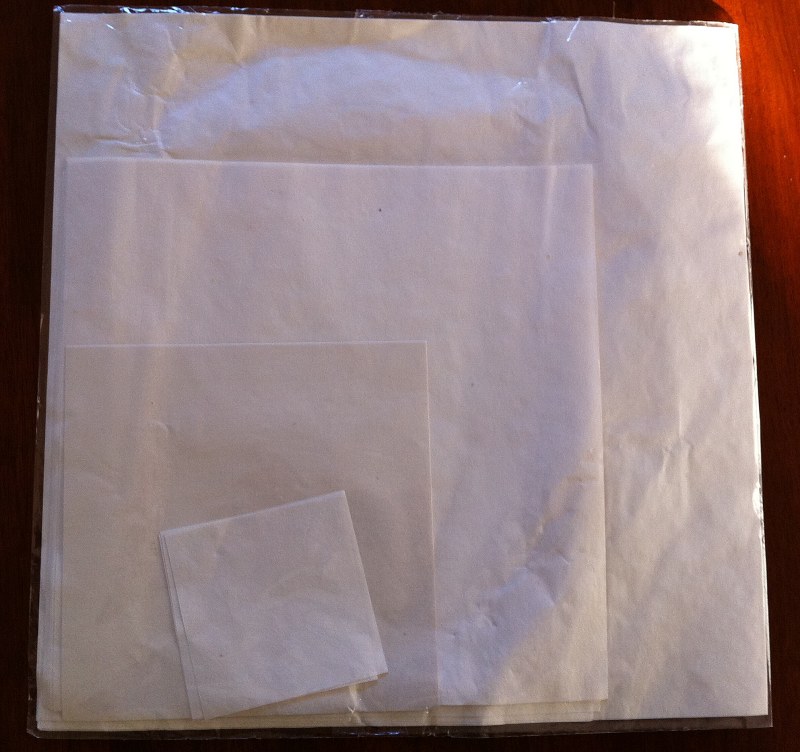 So much marking … will I be able to resist starting from Satoshi's collection?