I have seen many models of various complicated insects, and intend to try many – my first foray is not an insect at all, but a scorpion: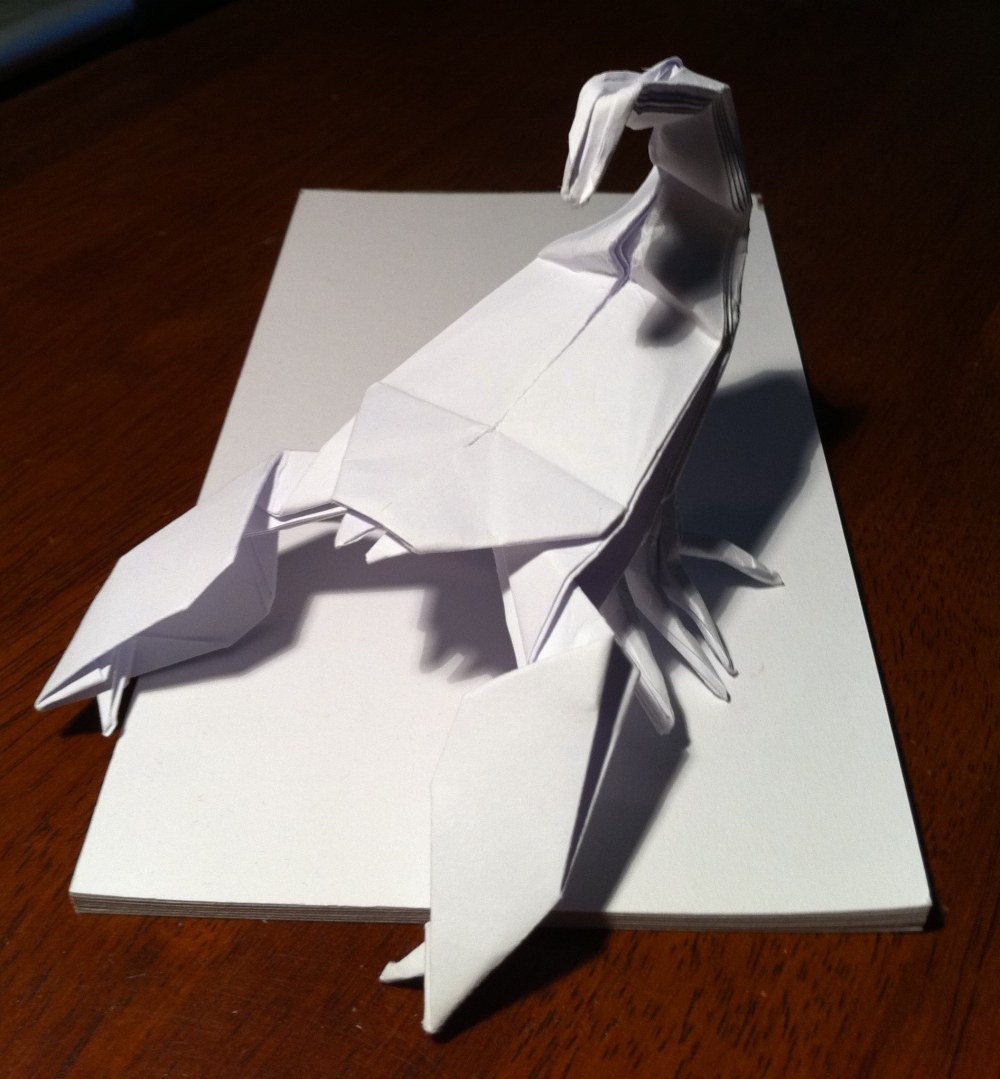 This is a well designed model with 8 legs, a pair of lovely claws and a crab-like carapace underneath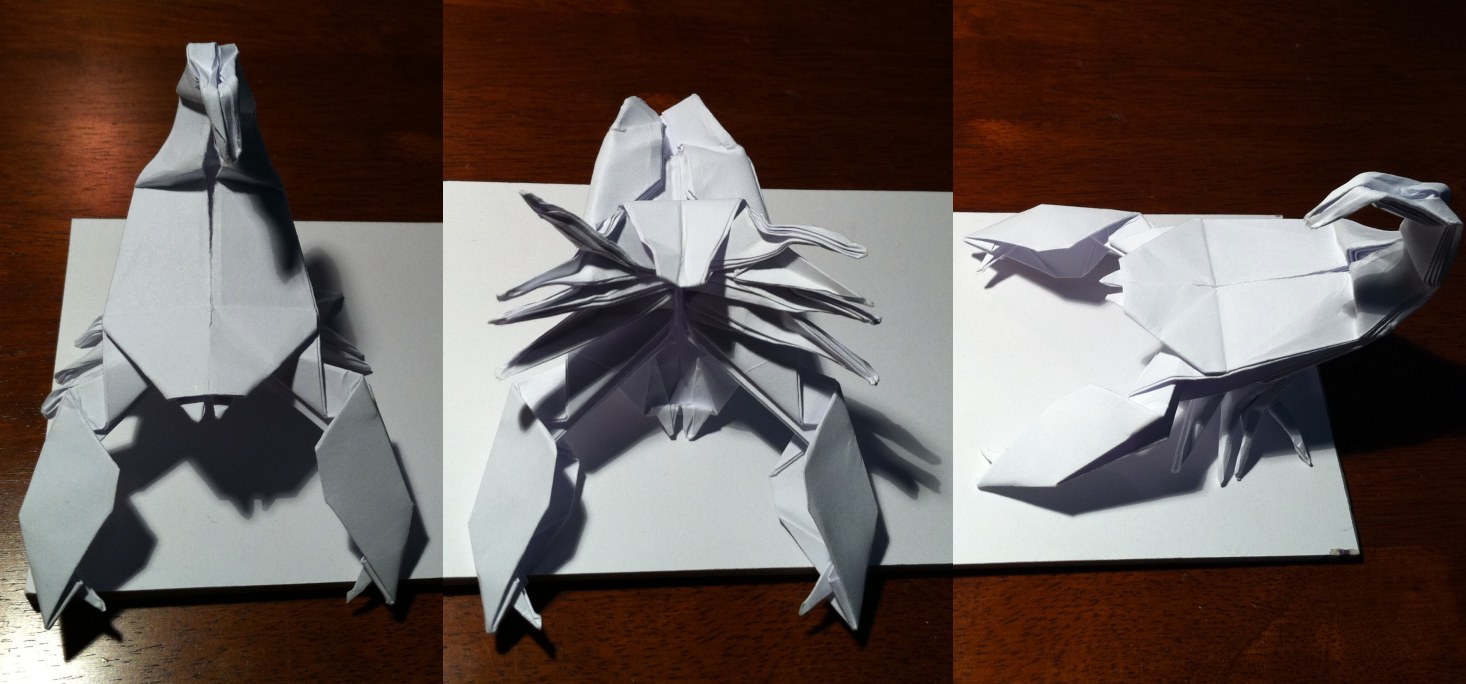 The tail, IWHO, is a major oversight – it ends up so thick and fatigued that it was very difficult to model and you can see (if you look close) paper fatigue took it's toll along the back primary crease and part way up the tail. Copy paper is not up to this job but I found out waaay to late in the fold to even consider re-starting it with different paper.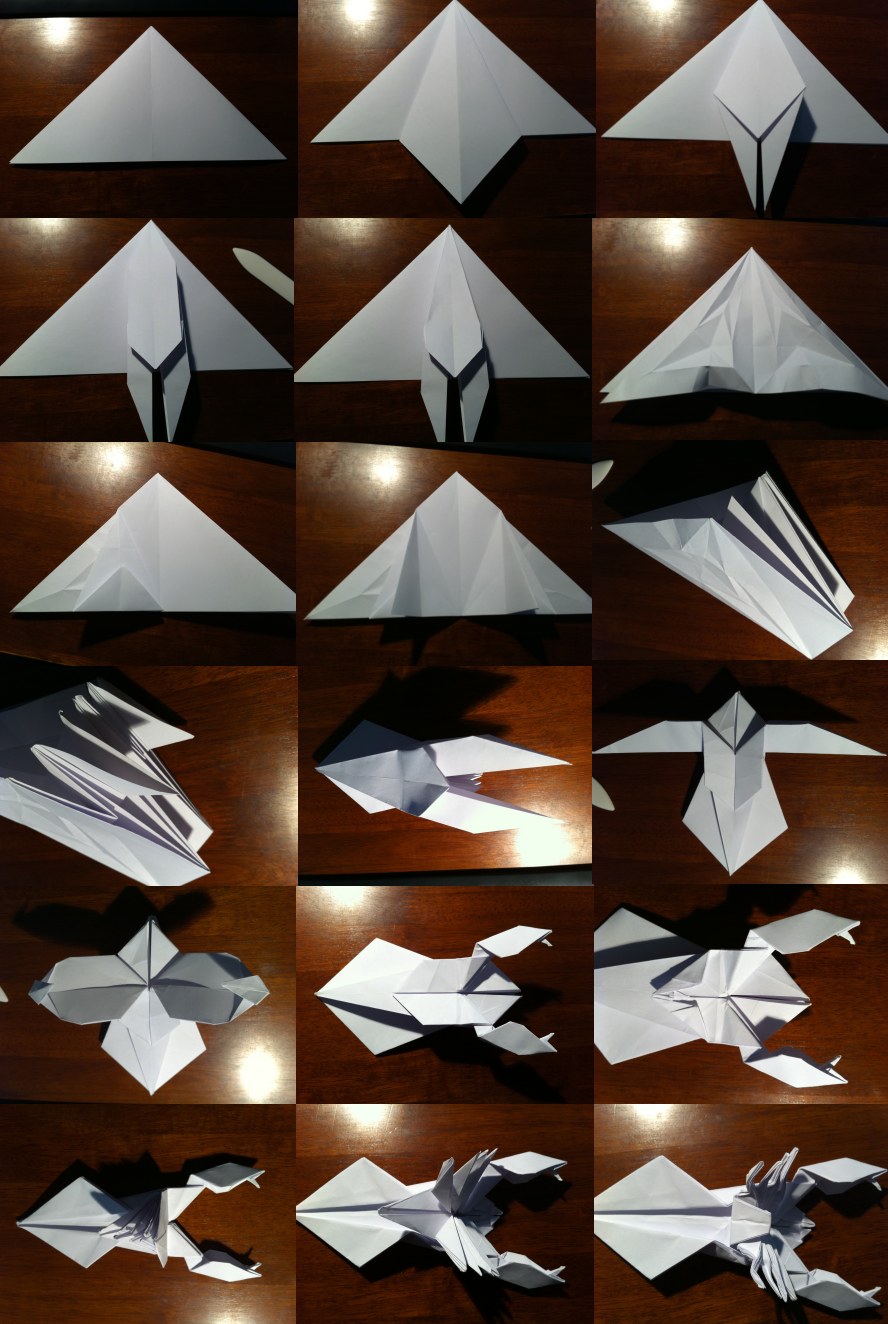 Some interesting and precise folds beforehand mean a collapse and a bunch of reverse folds easily make the legs and claws, quite impressed – could see also how this technique could be used to make a squid as well, will keep that in my toolbox of folds to consider.