In a moment of madness, amongst an hilarious conversation about the Marvel comic universe, my mate Winston (Michael Brent) and I began brainstorming crap superheroes.
It surfaced that I have low blood pressure and tend to faint (used to regularly) so a new "super hero" was born: CAPTAIN FAINTY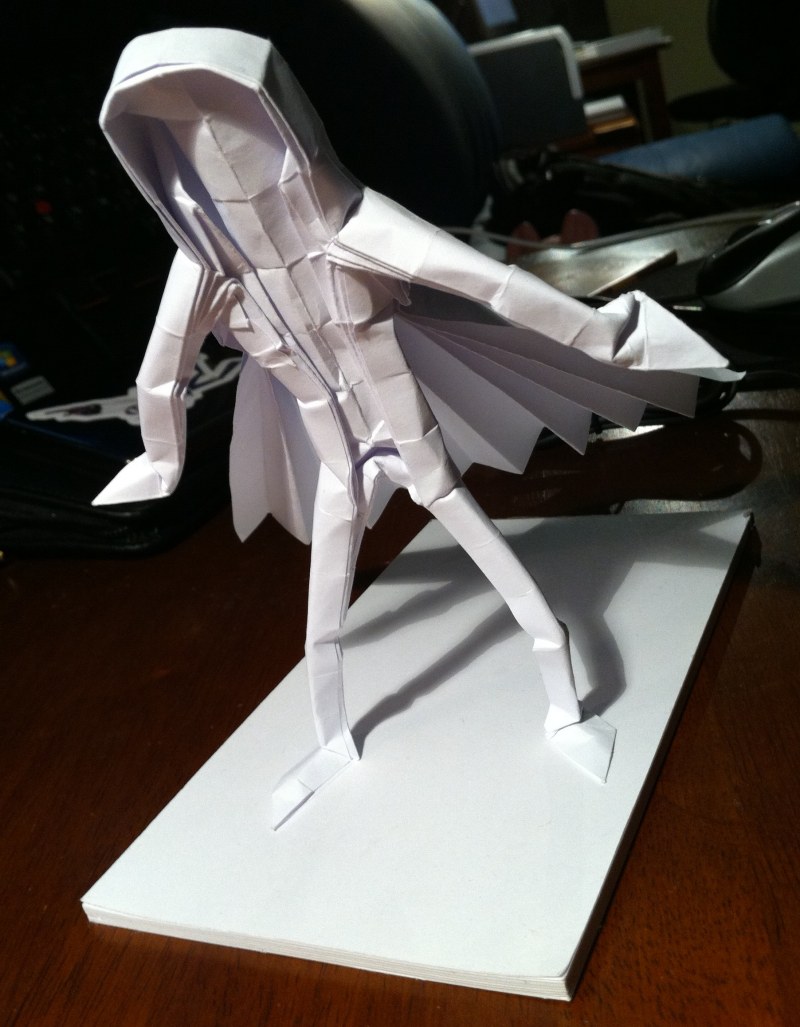 We decided that this superhero would have a sidekick, and that it should be an narcoleptic cat … yeah, don't ask!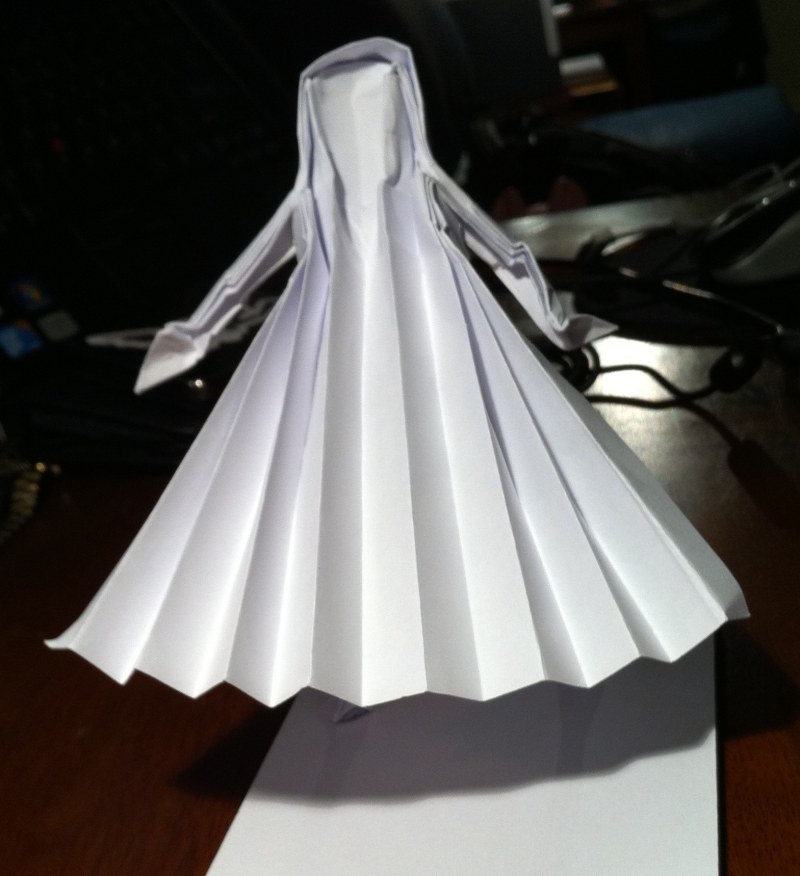 For shits and giggles (and not to add to the already folded collection, but vaguely related to it) I decided to try to fold one.  Using a variation of the Hoodie I was able, with a single 2×1 rectangle to bring life to this occasionally unconscious super hero by adding the all too necessary cape.
It has been pointed out to me however that capes are no longer fashionable amongst the super-set as although they flap magnificently in the breeze, they tend to get you sucked into jet engines whilst waving at the passengers during a flyby which is at worst fatal and at least embarrassing.
Fortuanately, Cap'n Fainty is mostly land-based but it is yet to be decided how effective merely fainting on your foe is as a method of thwarting him.