A simple model for today: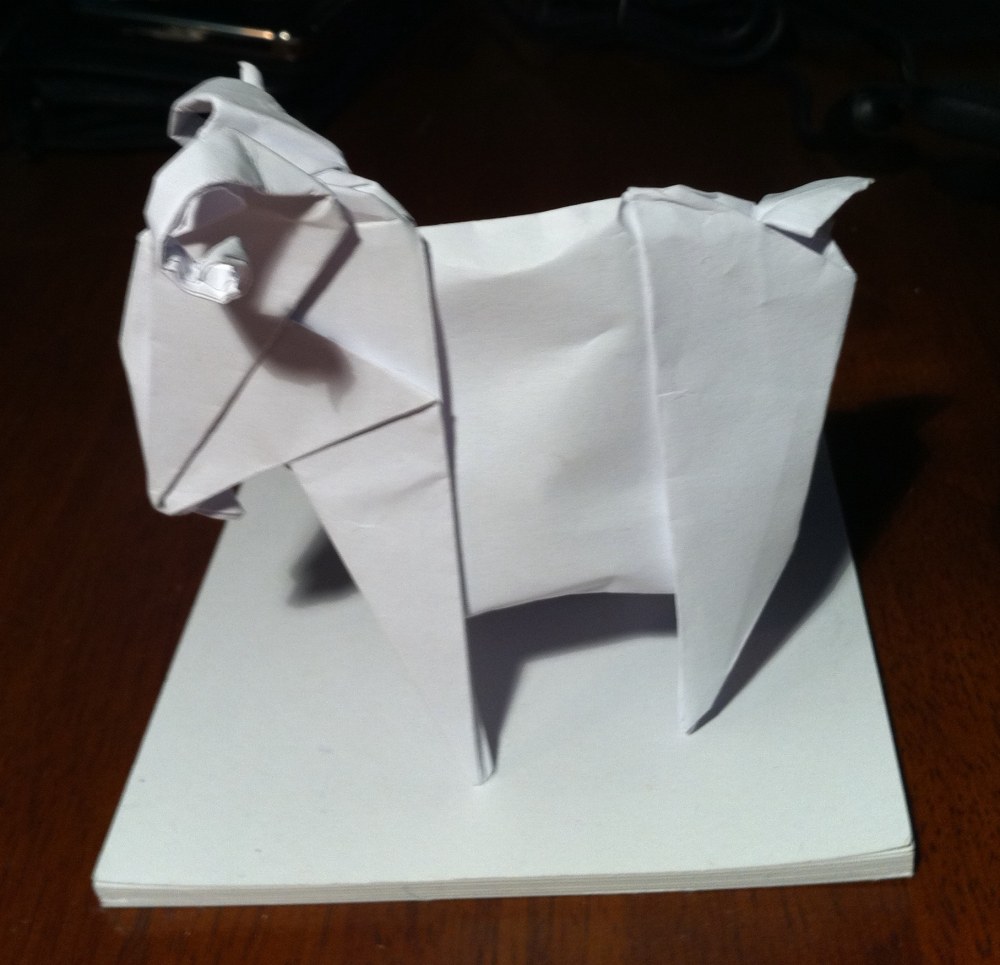 A nice little goat – poseable, with some lovely horns, this goaty model is free standing and an interesting use of a waterbomb at one end of a 2×1 rectangle.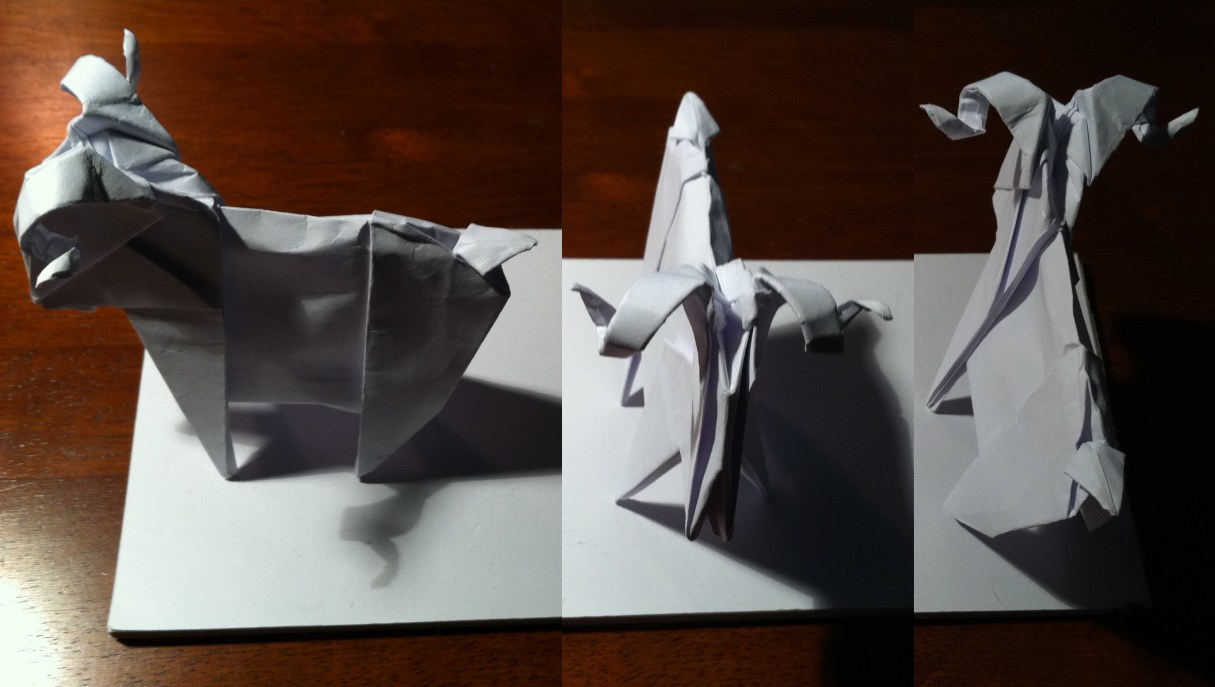 Staff meeting, late home, felt a little like livestock being led to slaughter, you get that. Top that off with falling asleep in front of the telly.