A Pinch and a punch (well, more correctly a sink, pleat and reverse fold – lol, origamist joke there) for the first of the month: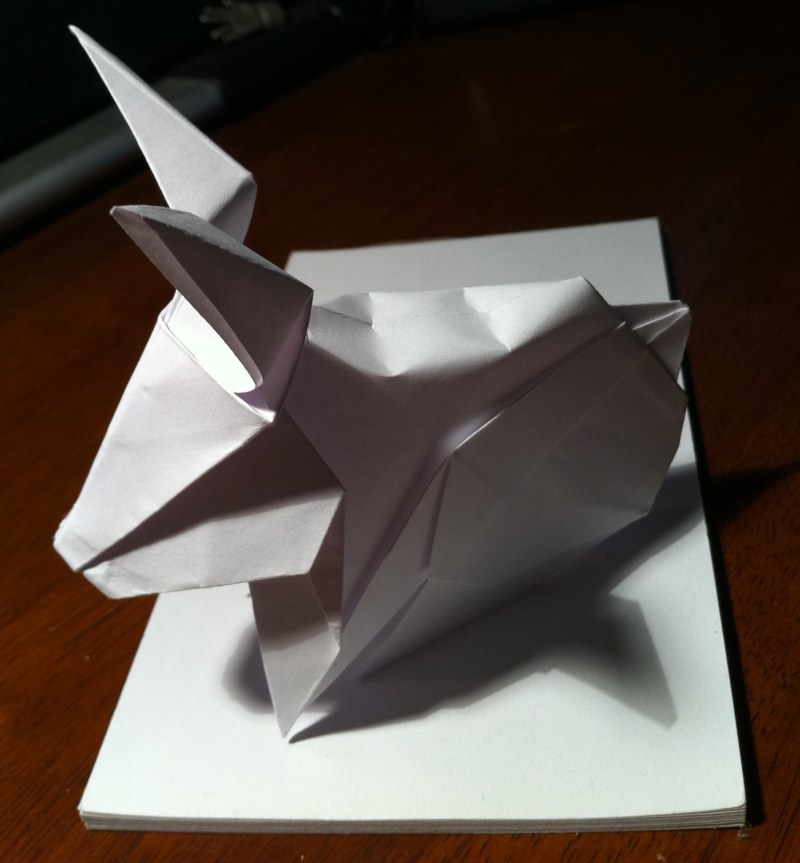 This nice little rabbit is a clever use of a 2×1 rectangle and has a pleasing shape – heaps of modelling potential beyond the base fold.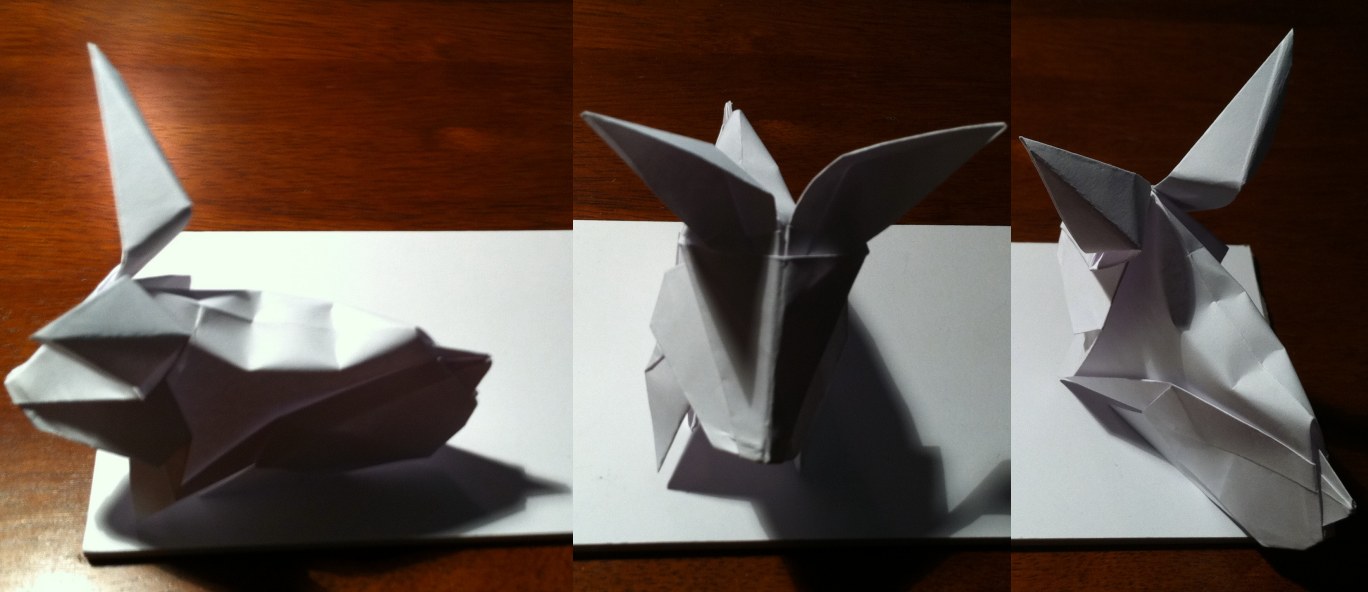 Designed in 2008 by Hoang Tine Quyet, it is in my top 5 rabbit models already – such a cute tail and some flopsy ears also.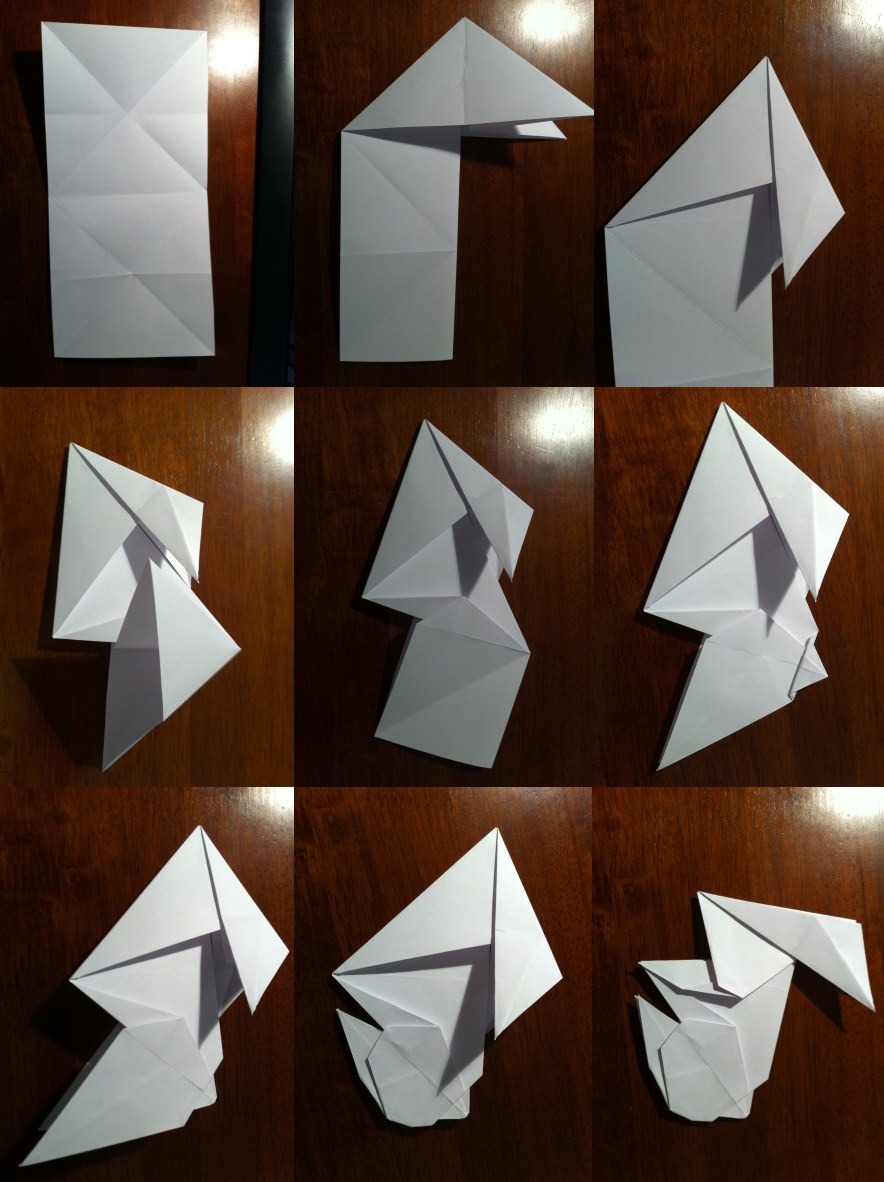 It was also Helpdesk Chris's 21st Birthday today – yay – I made him a user-friendly computer guy, because, well, Chris is a user-friendly computer guy: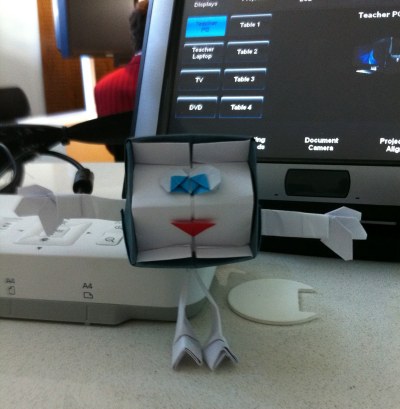 Happy 21st Birthday Chris, hope you had a fun day!