Went to lunch with some friends from Uni yesterday, wonderful to catch up.
Teresa gave me a present, it was a "because I saw it and it remined me of you" gift – so wonderful: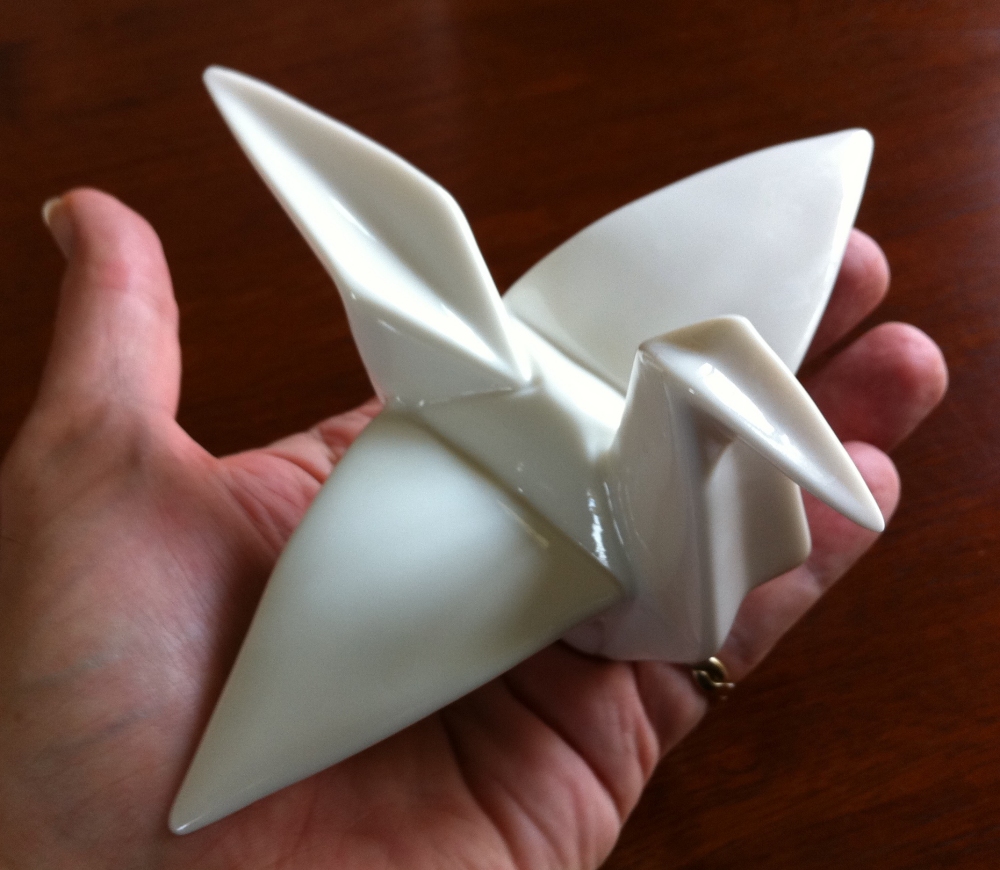 A china crane, persistent homage to the 1000 Cranes for Peace project I completed earlier in the year for Hiroshima Day.
The designer has been faithful to the actual origami model – such loving detail, proportions, nice. Love it to bits – many thanks.