Now I know it is not the start of the month, and I missed out on the pinch and the punch because of a horsey thing, but thought I should get in on the act of start of month eventually: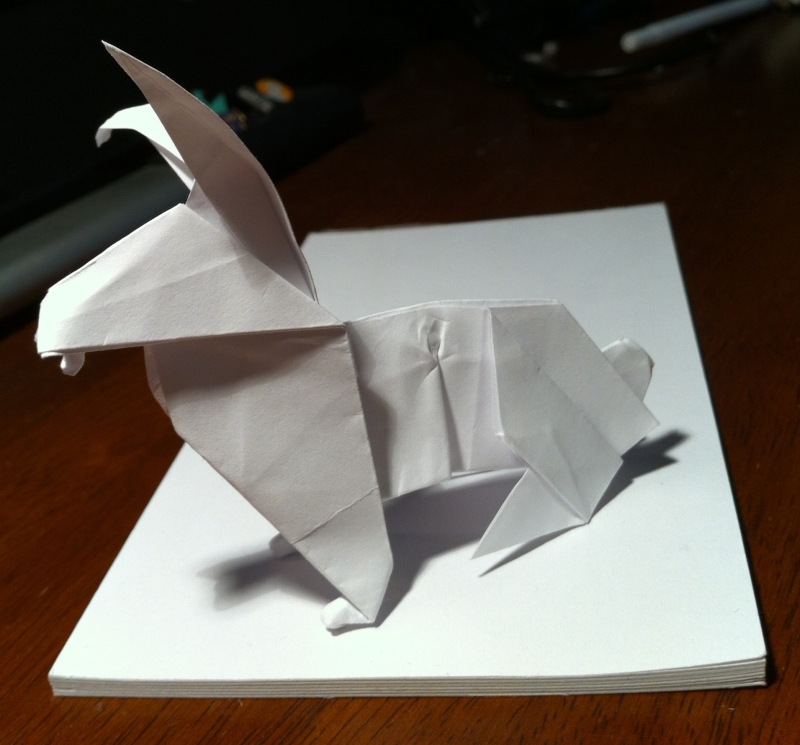 A nice, compact and fairly poseable rabbit. Quite happy with this, although I seem to have misplaced my first fold (completed at school whilst I should have been paying attention to an all important rap battle).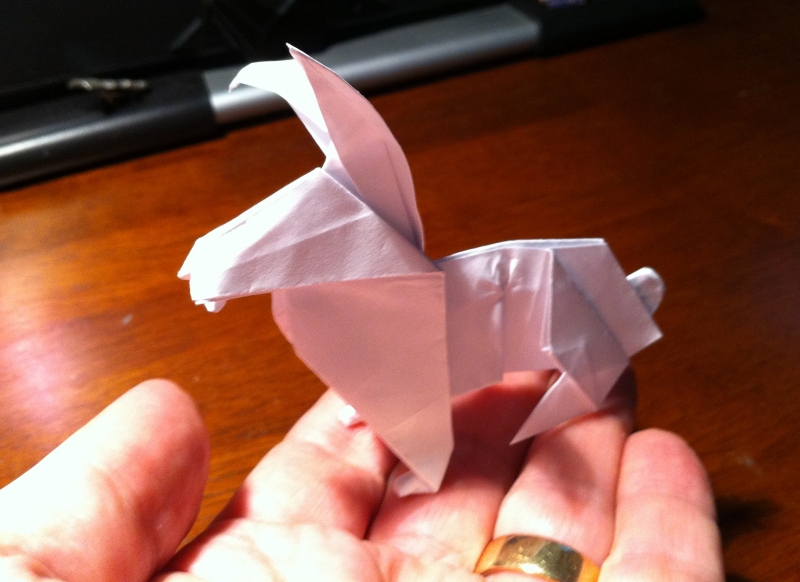 I am looking for new rabbits to try, suggestions welcome.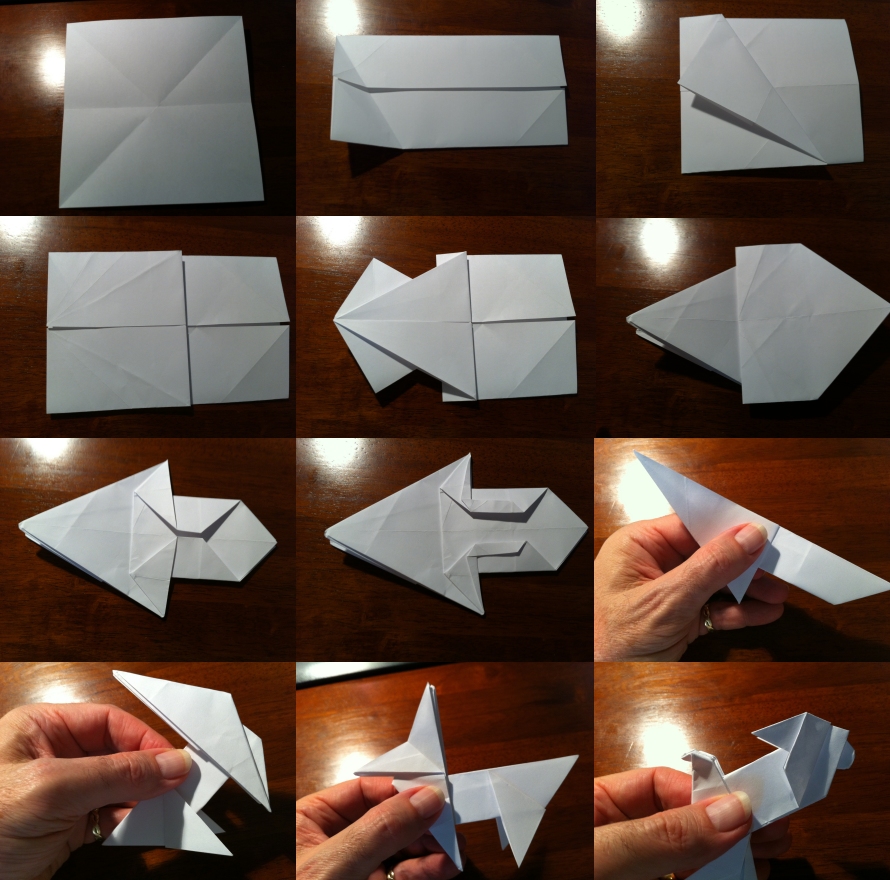 This one looks more like a hare, but I like the ears and tail, well designed models can be simple and small too.